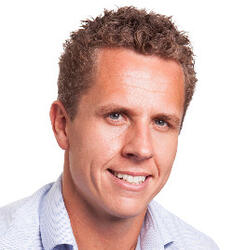 Oppy is responsible for the global marketing efforts of some of the world's biggest beer brands, including Corona, Stella Artois, Michelob Ultra, and the world's most valuable beer brand – Budweiser.
Prior to becoming Vice President of Global Brands, Oppy was Vice President of Marketing for AB InBev's Asia-Pacific South zone. He joined AB InBev in 2017 from the brewer's Australian subsidiary, Carlton & United Breweries (CUB), where he served as Vice President of Marketing. During his time at CUB, Oppy led and launched a number of beer brands including Great Northern, the largest brand in Australia, Carlton Dry, the Yaks and Carlton Draught Tank Beer.
Richard Oppy has a passion for leadership. Throughout his career, he has developed a philosophy focused on bringing positive energy into work and his daily life which results in a platform for success.
Oppy is an Australian citizen and holds a bachelor's degree in Marketing and Management from Monash University in Melbourne, Australia. In his spare time, Oppy enjoys golfing, running, skiing, water sports and spending time with his family. He is currently based in New York City.