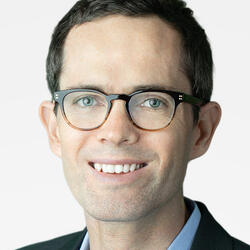 Derek Rodenhausen is a Partner based in the NY Office. He has 12+ years of experience in Marketing, with expertise in digital marketing, data strategy, and marketing analytics. He is a member of BCG's Digital Marketing Accelerator and has supported clients on topics ranging from consumer insights and marketing strategy to AdTech assessments, digital marketing effectiveness, and data-driven marketing transformations.
Prior to BCG, Derek worked at Google, where he was Head of Analytics and Measurement in the Retail, Tech, and Telecom sectors for their ad sales business. At Google, Derek helped bring to market automation and measurement solutions across Search, Display, Video, and programmatic, and advised companies on how to improve the effectiveness of their marketing investments.
Prior to Google, Derek spent 4 years at McKinsey where he was a core member of their Marketing & Sales practice.