CX Unplugged 2022: Customer Experience Trends & Strategy
MMA CX Unplugged Virtual • April 5-6, 2022
It's hardly a secret to say marketers are shifting their focus from brand to customer experience as the growth engine of the future. However, many of these same marketers are reluctant to "go all in" on this shift due to a perceived complexity and risk associated with making the shift and in turn reaping the full potential benefit of true CX delivery.
So how can organizations overcome perceptions and navigate complexity and deliver a successful CX transformation agenda to unlock growth in 2022 and beyond?
MMA's CX Unplugged Virtual (formerly IMPACT) brings together marketers and experts to share how to use experience as a competitive advantage. Attendees will learn about:
Identity marketing and the need for one single source of truth across all platforms
The importance of data in delivering experiences and building trust
How to create emotional connections that are immersive and interactive
New approaches to delivering personalized, relevant experiences in a privacy first world
How to elevate the CX function from within
The event will feature compelling case studies, thought leadership, trends and technologies that are fueling the customer experience industry transformation.
Register today for CX Unplugged Virtual, April 5-6.
Current Attendees Include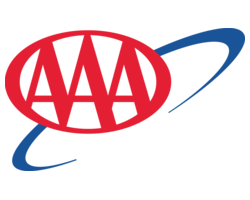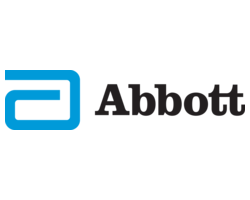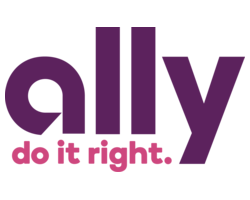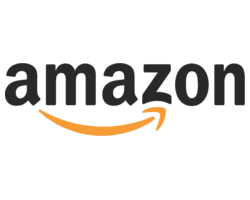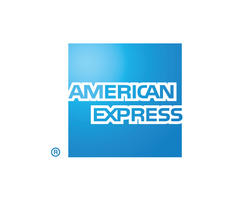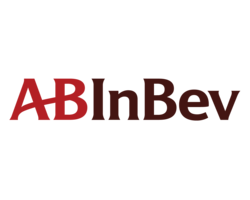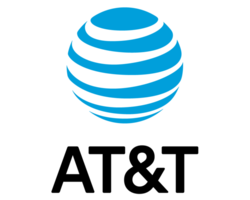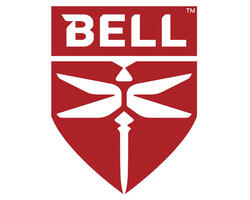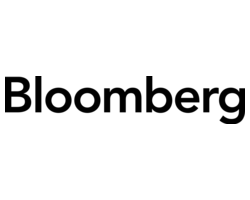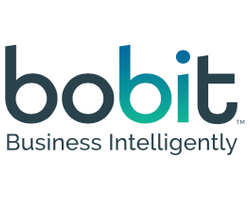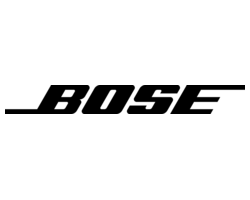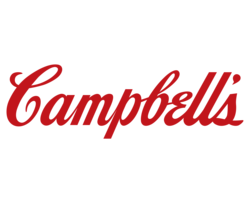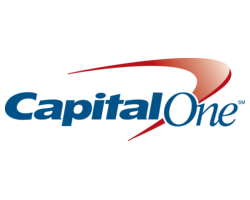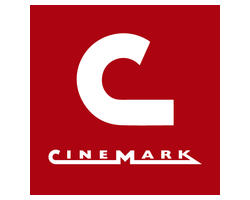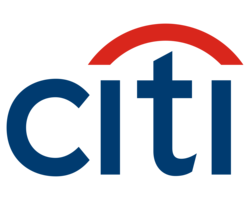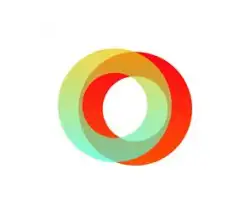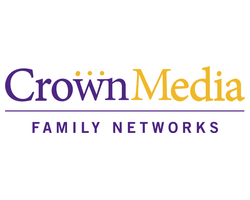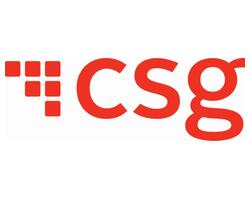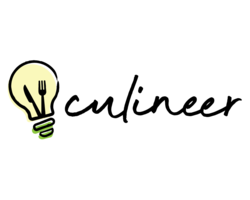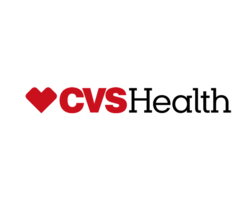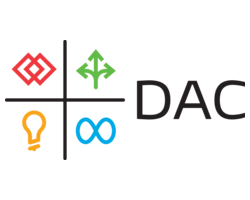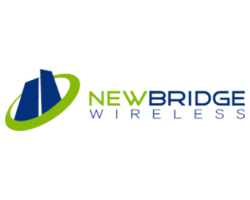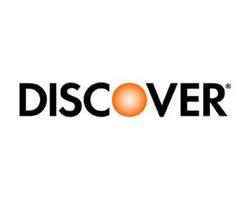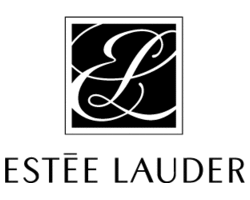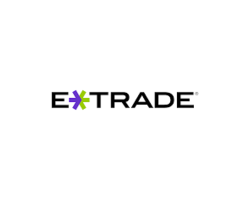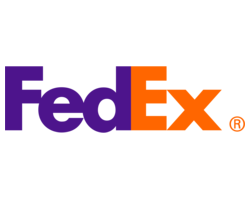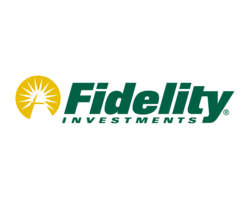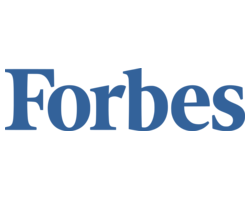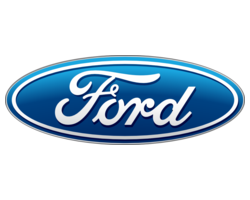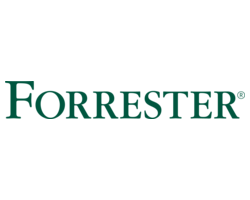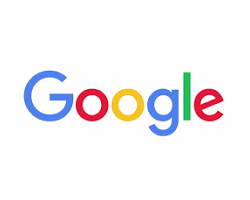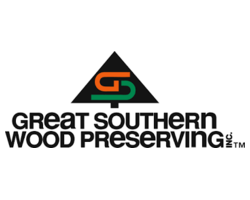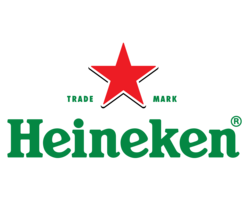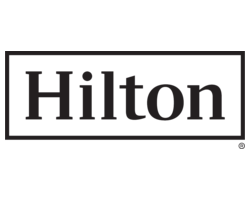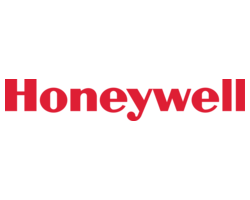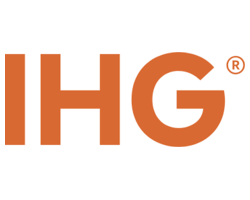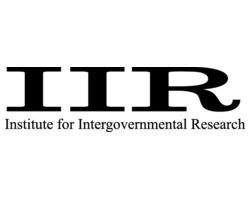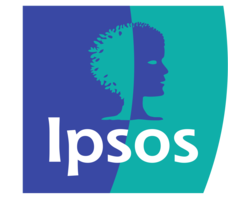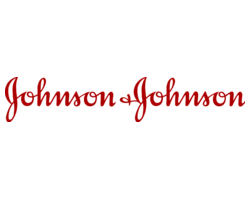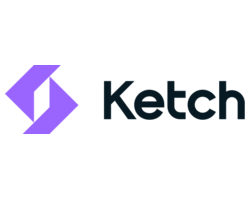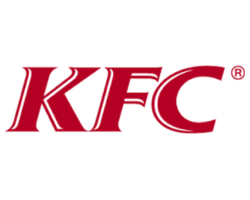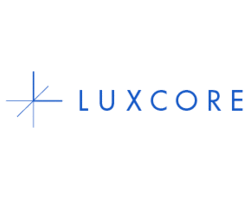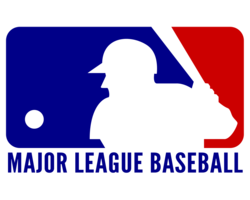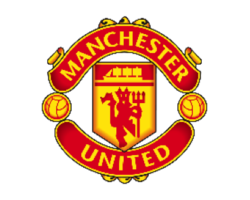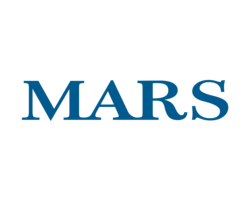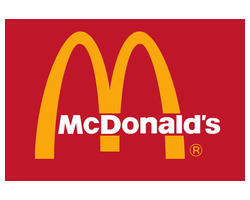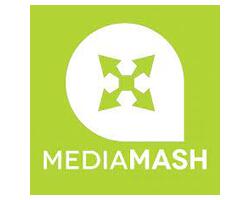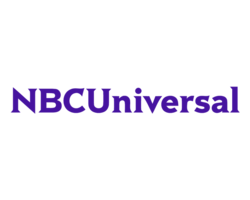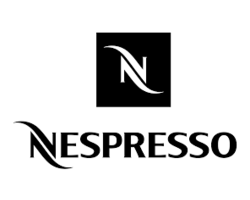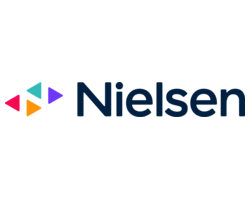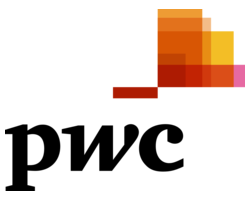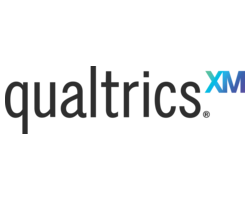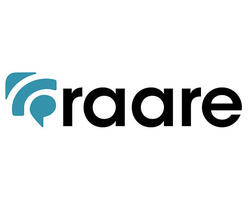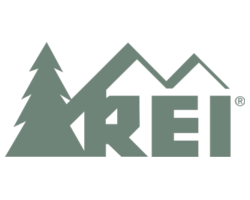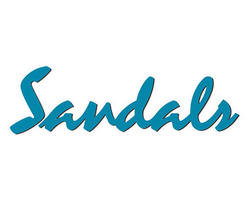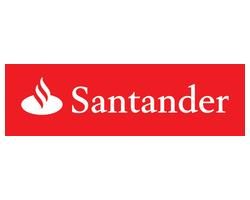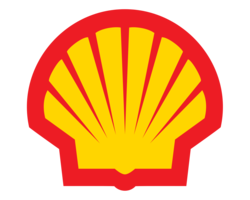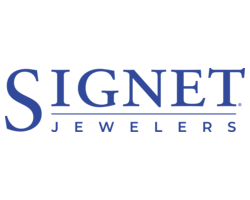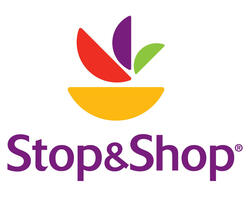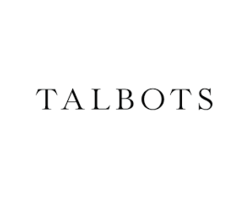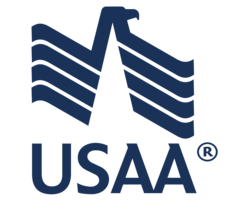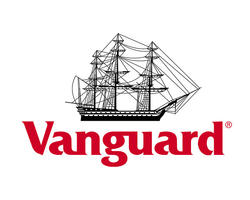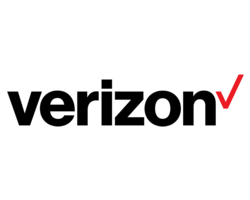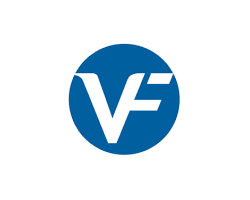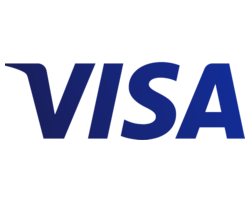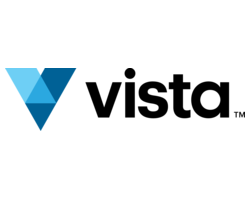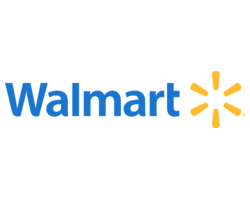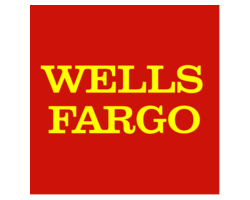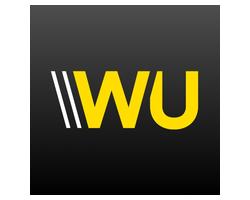 | Member | Job Title | Company |
| --- | --- | --- |
| | Account Director | Direct Associates |
| Member | Account Director | Sinch |
| | Account Director | Bader Rutter & Associates |
| | Account Director | Vericast |
| | Account Executive | Qualtrics |
| | Account Executive | Qualtrics |
| | Account Executive | Qualtrics |
| | Account Executive | Qualtrics |
| | Account Executive | Qualtrics |
| | Account Executive | Nice |
| | Account Executive | Aktie Now |
| | Account Relationship Director | KPMG México |
| | Analyst | Vanguard |
| Member | Analyst | Western Union |
| | Analyst | PASA |
| | Analytics | Signet Jewelers |
| MNM | Architect | cpamericas |
| Member | Art Director | The Trade Desk |
| | Assistant | ZCom |
| | Assistant Buyer - Apparel | Sportsman's Guide |
| | Assistant General Manager - Communications & Customer Experience | Western Municipal Water District |
| Member | Assoc. Director | Walmart Inc. |
| Member | Associate Brand Manager | InterContinental Hotels Group |
| Member | Associate Brand Manager | InterContinental Hotels Group |
| Member | Associate Brand Manager | Reckitt |
| | Associate Consultant | PKF International |
| | Associate Director Business Partner | MINDTREE |
| Member | Associate Director Performance Media | Johnson & Johnson |
| Member | Associate Director, Engagement and Business Solutions | Johnson & Johnson |
| Member | Associate Director, Web Analytics | Merck |
| Member | Associate Innovation Manager | GlaxoSmithKline |
| Member | Associate Manager, Campaign Marketing | InterContinental Hotels Group |
| Member | Associate Marketing Manager, Consumer Insights | Campbell Soup Co. |
| | Associate Vice President, Service Excellence | Memorial Health System |
| Member | Audience & Media Strategy Manager | Johnson & Johnson |
| | AVP | PREMIER Bankcard |
| | AVP Tech | HiddenBrains Info Tech Pvt Ltd |
| Member | B2B eCommerce Product Manager | Brunswick Corporation |
| Member | Board director | AAN |
| | Board Member | Craft Ontario |
| | Board Member | Teachers Without Borders |
| Member | Brand | IHG |
| | Brand and Corporate Communications Specialist | VEZETA |
| | Brand Lead | Cervecería Nacional Dominicana |
| Member | Brand Manager | Reckitt |
| | Brand Manager | Quala S.A. |
| | Business & Strategy Development Section Manager | Daikin Turkey |
| | Business Development | LionMane Software |
| | Business Development Coordinator | Legacy Marketing |
| | Business Director | grupo-uma-centroamerica |
| | Business Director | Golden Valley School |
| | Business Intelligence Analyst | Institute For Intergovernmental Research |
| Member | Business Lead | Western Union |
| Member | Business Program Owner | Johnson & Johnson |
| | Business Strategy and marketing | ID'ologie |
| Member | Cadillac Assistant Manager Digital Platforms & Innovation | General Motors Corp |
| | Campaign Coordinator/ Manager | Grenada Spotlight Initiative |
| | Category Manager | Pedersen Fine Food |
| | CBO | Glympse |
| | CCO - Converting audience into shoppers | Swaven |
| | CCX Lead | Team One - Saatchi & Saatchi |
| | CDM, Leader in CX, UX, EX, DX | Reach Partners ™ |
| | CEO | CAIL |
| Member | CEO | DSG Limited |
| | CEO | Luxcore, Ltd. |
| | CEO | MANCHESTER Enterprises, Inc. |
| | CEO | MediaMash |
| | CEO | Off The Edge Media |
| | CEO | X+m |
| | CEO | oneATM Ltd |
| | CEO | Shopwindow |
| | CEO | CodeIn Consulting |
| | CEO | RichAudience |
| | CEO | ROCKET your business |
| | CEO | Antropologia Corporativa |
| | CEO | LionMane Software |
| | CEO and Founder | H&G USA Inc |
| | CEO and Head of Digital Transformation & Innovation | 20/20 Digital Analytics |
| | CEO at DaleyPros, LLC - Information Technology & Services for the Fortune 1000 | DaleyPros, LLC |
| | CEO Creative Solutions | R.O.Y.G.B.I.V. Ingenious Solutions |
| | CEO Founder - Google Developer Beta Tester B2C - Street View PRO Photographer - Trusted Google Máps | Gätjens VR Costa Rica |
| | CFO/Marketing Manager | Sandy White Studios |
| | Channel Director | NICE |
| | Chief Administrative & Experience Officer | CREtelligent |
| | Chief Client Experience Officer (CXO) | Collabria Financial Services Inc. |
| | Chief Commercial Officer | claroshop |
| | Chief Commercial Officer | Lucid Lane Inc. |
| Member | Chief Communications Officer | Great Southern Wood Preserving, Inc. |
| | CHIEF CREATIVE & STRATEGIST OFFICER | Greativity Creative Buddies |
| | Chief Customer Experience Officer | Forbes |
| | Chief Customer Officer | Anthrolytics Ltd |
| | Chief Data Officer | Team One |
| | Chief Digital and Technology Officer | KFC Global, Yum Brands |
| | Chief Executive Officer | Ferreira Optical Limited |
| | Chief Executive Officer | ServiceGTG,INC |
| | Chief Executive Officer | W Unity W |
| | Chief Executive Officer | Bridge Foundation Trinidad & Tobago |
| | Chief Expectation Setter | Permits.com |
| | Chief Experience Officer | Newport Healthcare |
| | Chief Experience Officer | Cornerstone Growth Solutions |
| | Chief Experience Officer | La Promotora EFV |
| | Chief Experience Officer | Scott Credit Union |
| | Chief Experience Officer | Veneto Collaboratory |
| | Chief Experience Officer | Mons Pura |
| | Chief Experience Officer (CXO) | Sandals Resorts International |
| | Chief Experience Officer | CX Strategy | Customer Insights | JTBD | Experience Design | MarTech | Customer Centric Solutions LLC |
| | Chief Growth Officer | Financial Solutions |
| Member | Chief Information, Data & Digital Officer | Ally Bank |
| Member | Chief Marketing and Public Relations Officer | Ally Bank |
| | Chief Marketing Officer | Supermercados Econo Inc |
| | Chief Momentum Officer | KM Career Insights |
| | Chief Operating Officer | Raare Solutions |
| | Chief Operating Officer | Co-Founder | AlphaBatem |
| | Chief Product Officer | Thunderhead |
| | Chief Revenue Officer (CRO) | CX Effect |
| | Client Coordinator | grupo-caisa |
| | Client Success | Lumi Hospitality |
| | Cloud Director | Paradigm |
| Member | CMO | Bose |
| Member | CMO | CVS Pharmacy, Inc. (CVS Health) |
| | CMO | Freed Maxick CPAs |
| | CMO | Generali USA |
| | CMO | Snowflake Inc. |
| | CMO | JockeysWorld |
| | CMO | Glassbox |
| Member | CMO | B&H Photo Video |
| | CMO & Partner | Creative Advisors |
| | Co-Founder | Itchy Feet Animations |
| | Co-Founder | Engaging Choice, Inc |
| | Co-Founder - CMO/ Country Manager Colombia Operations | Curbo Technologies |
| | Co-Founder / Content Developer | Marimba Para Todos |
| Member | Co-Founder & CEO | Wonder Digital Transformation |
| | Co-Founder, VP, Product Development and Software Engineering | MemberHub.com |
| | Co-Owner | Studio-Web-Essence Inc. |
| | Coca Cola Company Chair Professor of Marketing, Terry College of Business, University of Georgia | The Coca-Cola Company |
| | COMMERCIAL DIRECTOR | SKY Mexico |
| | Commercial Insights | Syngenta |
| | Communications Specialist | Institute for Intergovernmental Research |
| | Communications Specialist | Institute of Intergovernmental Research |
| | CONNECTprenuer Ambassador | The Big Idea CONNECTpreneur Community |
| | Consultant | NextUp Partners LLC |
| | Consultant | LH Consulting |
| | Consultant | S A Steever & Co |
| | Consultant Sales and Marketing Operations | RevOps | Groupe acXion efficacité et performance Inc |
| Member | Consumer Care Lead | Johnson & Johnson |
| Member | Consumer Energy Global Marketing | Shell |
| | Consumer exp. Manager | PMI |
| | Consumer Journey Director | VF Corporation |
| | Consumer Understanding & Customer Experience Senior Manager | Tigo |
| Member | Contact Center Operations Manager | B&H Photo Video |
| | Content | Swrve |
| | Content Marketing Manager | Arcturus |
| | Content Strategist | Capital One |
| | Content Writer | Mod Op |
| | COO | Hosta a.i. |
| | COO | TFOB (2021) Limited |
| | COO | Fecund Software Services |
| | COO Partner | Inter Consulting Group |
| Member | Cooperate Strategy Manager | B&H Photo Video |
| | Coordinadora de Mercadeo | Banco Improsa |
| Member | Copywriter & PIM Specialist | Brunswick Corporation |
| Member | Corporate Digital Marketing Manager | Brunswick Corporation |
| | Corporate IT Director - CIO | GRUPO CUPRUM |
| | Corporate Manager | grupo-caor |
| | Corporate Manager Order to Cash / Head of Customer Experience | Promotora Ambiental S.A.B. de C.V. |
| Member | Corporate Project Manager | B&H Photo Video |
| | CRC Manager | Nespresso |
| | Creative Director | Covenant Eyes |
| | Creative Director | Ziba Design |
| | Creative Director : Photographer : Owner | Creatively, Lavish |
| | Creative Director, User Experience | Operto |
| | Creative Lead and Founder | LL Designs |
| | Creative Team Manager | Nationwide Marketing Group |
| | Creator | VoicZing! |
| Member | CRM and CX Lead | Johnson & Johnson |
| | CRM Manager | Dayuse |
| | CTO | Data for Good Limited |
| | Customer Experience Lead | Consulta (Pty)Ltd |
| | Customer Experience Lead | SEEK |
| | Customer Experience Leader | Check Point |
| | Customer Experience Manager | LiveAuctioneers |
| | Customer Experience Manager | Yaamava' Resort and Casino at San Manuel |
| | Customer Experience Manager | ACI World |
| | Customer Experience Manager | AXA-Keralty |
| | Customer Experience Manager | Allstate Canada |
| | Customer Experience Manager | DiDi |
| | Customer Experience Manager | Hyundai Motor Company (현대자동차) |
| | Customer Experience Manager | Kalos Boutique |
| | Customer Experience Manager | Cementos Argos |
| | Customer Experience Manager | Polygiene |
| | Customer Experience Manager | Mercado Libre |
| Member | Customer Experience Manager | Google |
| | Customer Experience Manager | NZO Performance |
| | Customer Experience Manager | FirstBank (FirstBancorp) PR |
| | Customer Experience Manager | FirstBank |
| | Customer Experience Manager | Do Good Foods |
| | Customer Experience Manager | KitBash3D |
| Member | CUSTOMER INSIGHTS DEPT MGR | B&H Photo Video |
| | Customer Relations Manager | LevelField Financial |
| | Customer Service | Airtel |
| | Customer Service Manager | Ferreira Optical Limited |
| | Customer Service Manager | Ferreira Optical Limited |
| Member | Customer Service Manager | B&H Photo Video |
| | Customer Success Manager | Leap |
| | Customer Success Manager | Pinnacle 21 |
| | Cx Advisor | Marketing Institute |
| | CX Consultant & Strategist | Freelance |
| | CX Director | Carasso Motors |
| | Cx Expert | private |
| | CX Manager | Diebold Nixdorf |
| | CX Marketing Head | Philip Morris Pazarlama ve Satış Anonim Şirketi |
| Member | CX Ops Manager | Verizon |
| | CX Strategist | Pfizer |
| | CX Strategy Manager | Sendbird |
| Member | CXO | collabria |
| | CXO | CREtelligent |
| Member | Data Engineer | IBM Watson Advertising |
| | Data Engineer | Snowflake |
| Member | Data Scientist | Universal Parks & Resorts |
| | Data Scientist | Foresight Works |
| Member | Delivery Director | Walt Disney Parks and Resorts |
| | Design Manager | Urbana-Alejandro Escudero |
| Member | Digital Advertising Manager | Brunswick Corporation |
| | Digital and Customer Experience Manager | Novartis Oncology |
| Member | Digital Brand Experiences Manager - Global | Ford Motor Co |
| Member | Digital consultant | Wells Fargo |
| | Digital Customer Success Manager | TD SYNNEX |
| Member | Digital Experience | The Trade Desk |
| | Digital Experience Executive | DXworx |
| Member | DIGITAL INNOVATION & CAPABILITIES | Johnson & Johnson |
| Member | Digital Manager | Shell |
| Member | Digital Manager | Universal McCann Worldwide |
| Member | Digital Marketing Consultant | Wells Fargo |
| Member | Digital Marketing Manager | Ford Motor Co |
| Member | Digital Marketing Manager | Western Union |
| Member | Digital Marketing Manager | Western Union |
| | Digital Marketing Manager | Trafalgar Addiction Treatment Centers |
| | Digital Marketing Manager | Grupo Guepardo |
| | Digital Marketing Manager | j-j-soluciones-digitales |
| | Digital Marketing Manager / Creative Director | Self-employed |
| Member | Digital Marketing Principal | FedEx Corporation |
| | Digital Marketing Specialist | Bluewave Technology Group |
| | Digital Media Manager | Montgomery College |
| Member | Digital Platforms Manager | General Motors Corp |
| | Digital Strategist | Quoviz |
| | Digital Strategist and Search Caffeinator | Digital Caffeine |
| Member | Digital Technology Strategist | Abbott |
| | Digital, Creative & Marketing Strategist - Client Engagement Manager | WunderLand Group |
| Member | Director | Abbott |
| Member | Director | AT&T Communications |
| | Director | Bobit Business Media |
| Member | Director | Cuebiq |
| | Director | Gain Theory |
| Member | Director | Neustar, A TransUnion Company |
| | Director | RPA |
| | Director | The HEAT Group |
| | Director | The Working Solution Ltd |
| | Director | Transmativ |
| Member | Director | The Advertising Research Foundation |
| | Director | AGH |
| Member | Director | fidelity |
| Member | Director | IBM Watson Advertising |
| | Director - Digital Product Management & Customer Experience | Lands'​ End |
| Member | Director - Strategy and Innovation | AT&T Communications |
| | Director & Founder | Small Room Agency |
| Member | Director Customer Acquisition | Choice Hotels |
| | Director Customer Experience | Join |
| | Director Customer Experience | TELERED - PANAMA |
| Member | Director Customer Experience Strategy & Governance | Hilton Worldwide |
| Member | Director CX Design and Strategy | Wells Fargo |
| | Director of Business Development | Visual Communication Training Center - CVTCENTER |
| | Director of Corporate Partnerships | Special Olympics Illinois |
| | Director of Customer Experience | Yaamava' Resort & Casino at San Manuel |
| | Director of Customer Experience | Remo Workspaces |
| | Director of Customer Experience | Imagine |
| Member | Director of Customer Experience + Stakeholder Relations | EmPower Solar |
| | Director of Customer Experience and Retail | WearLIVELY |
| | Director of Enterprise Sales - Retail Vertical | FourSquare |
| | Director of IT, User Experience | Keeley Companies |
| | Director Of Market Strategy | ESTUDIOS TÉCNICOS, INC. |
| | Director of Marketing | Foursquare |
| | Director of Marketing | MegaFans |
| Member | Director of Marketing | IBM Watson Advertising |
| | Director Of Marketing And Business Development | The Language Shop (thelanguageshop.org) |
| | Director of Operations | Stay SoFlo |
| Member | Director of sales | B&H Photo Video |
| | Director of Sales & Customer Experience | Smartpress |
| Member | Director Paid Media | E & J Gallo Winery |
| | Director Sales & Marketing, PI | SIPPA Solutions |
| | Director Strategic Alliances | OLX Autos |
| Member | Director Transformation + Capabilities | InterContinental Hotels Group |
| Member | Director, Advanced Analytics | AT&T Communications |
| Member | Director, Brand Consistency and Delivery Excellence | InterContinental Hotels Group |
| Member | Director, Brand Partnerships | Nielsen |
| Member | Director, Brand Service and Culture | InterContinental Hotels Group |
| | Director, Career Services and Professional Development | Coastal Carolina University |
| Member | Director, Consumer Data Strategy | Heineken |
| Member | Director, Corporate Communications, Americas | InterContinental Hotels Group |
| | Director, CRM Solutions | Continuum Clinical |
| | Director, CX Communications | Hilton Worldwide |
| Member | Director, CX Design & Innovation, Communications | Marriott International |
| | Director, Digital Creative | Talbots |
| | Director, Digital Ecosystem | Mars Petcare |
| | Director, Digital Marketing | Laminar |
| Member | Director, Enterprise Sales | Sinch |
| | Director, Enterprise Sales West | Alida |
| | Director, Enterprise XM Solutions | Qualtrics |
| | Director, Event Technology & Customer Experience | Metrix, an ASME Company |
| | Director, Global Marketing Capability | Kellogg |
| Member | Director, Global Paid Search | Vista |
| Member | Director, Integrated Media | Kroger |
| | Director, Marketing & Communications | Patriot Construction & Industrial, LLC |
| Member | Director, Marketing Science | DAC Group |
| Member | Director, Omnichannel Marketing | GlaxoSmithKline |
| | Director, Partnerships & New Markets | Sophi.io |
| Member | Director, Precision Marketing | Johnson & Johnson |
| | Director, Product and Partnerships | Mobivity |
| Member | Director, U.S. Diabetes Care | Abbott |
| | Director, Webinars & Virtual Events | webinar.net |
| | Directora Comercial | Yappy S.A. |
| | Divestiture Lead - Program Director, Global Business Development | Takeda |
| Member | Divisional Marketing Manager | Wells Fargo |
| Member | DVP, Marketing Intelligence | Abbott |
| | Email Marketing Consultant | TGB Digital |
| | Email Marketing Manager | GSMA |
| | Email Specialist | Sling TV |
| | Enrollment and Digital Specialist | Stamats Communication |
| | Event Analyst | RankMyApp |
| | Event Marketing | OneTrust |
| | EVP and Head of Customer Experience | TD |
| Member | EVP, Attribution and Analytics | Ipsos |
| | Exec Experiences Manager | Qualtrics |
| | Executive Director | Fullhouse Studio Mexico |
| | Executive Director of Innovation | USAA |
| | Executive Director, Global Tech Innovation | Esteé Lauder Companies |
| Member | Executive Director, Omnichannel Strategy & Field Excellence | Alexion |
| | Executive Managing Director | J. D. Power |
| Member | Exhibits Manager | Brunswick Corporation |
| | Experience Design Director | Zoro US |
| | Expert Associate Partner | McKinsey & Company |
| | Field Marketing | NICE |
| | Field Marketing - NA | Glassbox |
| Member | Field Marketing Account Manager | InterContinental Hotels Group |
| | Field Marketing Manager | Qualtrics |
| | Ford CX Account Manager | MSX International |
| | Founder | MARS Marketing Analytics and Research Synergies |
| | Founder | MillerHill Partners |
| | Founder | Protrek Company Limited |
| | Founder | Iotinsobs |
| | Founder | G-S-D Group |
| | Founder | Greg Walters, Incorporated |
| | Founder | Sharehaven |
| | Founder / CEO | VentureNest Partners |
| | Founder & Creative Partner | Grannan Design Ltd. |
| | Founder and CEO | Sourcing Ease Inc. |
| | Founder, Food Lover, Speaker, Judge, Mentor & CEO | Nom Noms World Food |
| | Founder/CEO | Culineer |
| | Founder/CEO | TrakPop Inc. |
| | Founder/Creative Strategist | Lightbox Libraries |
| | General Manager | Interlinc Group |
| | General Manager, Enterprise Customer Experience | Finning |
| | Gerente de ventas y servicio | Microjuris |
| Member | Global Brand Director | Western Union |
| Member | Global Chief Customer Officer | InterContinental Hotels Group |
| Member | Global Consumer Experience Organization (CxO) - Consumer Care Senior Manager, Global Technology & Systems Support | Johnson & Johnson |
| Member | Global Data Strategy Manager | McDonalds Corporation |
| Member | Global Director of Brand CX | General Motors Corp |
| Member | Global Director of Marketing | Brunswick Corporation |
| Member | Global Events Manager | Sinch |
| | Global Head of Education & Enablement | Tik Tok |
| | Global Head, Marketing Analytics | Capgemini |
| Member | Global Manager, Strategy | Anheuser-Busch InBev |
| | Global Marketing Manager | Honeywell |
| Member | Global Social Media & Privacy Support | Johnson & Johnson |
| | Global Vice President, Sales and Customer Experience Innovation | Concentrix |
| Member | Group Lead, Marketing Science | Snap Inc. |
| | Growth Director | 411 Locals |
| | Growth Manager | Everbrave Branding Group |
| | Growth Manager | Ergeon |
| | Growth Specialist | SBFIX |
| | Guest Experience Manager | Kasa Living, Inc. |
| | Guest Experience Services Manager | ER Properties, LLC |
| Member | Head Marketing, Global Marketing | Abbott |
| | Head of Business Innovation | Amazon Web Services (AWS) |
| | Head of Creative Solutions | Aki Technologies |
| Member | Head of Customer Analytics, Google Cloud, Public Sector | Google |
| | Head Of Customer Experience | BAC Credomatic |
| | Head Of Customer Experience | Doodle |
| | Head of CX | Akt |
| | Head of CX | Ticmas |
| | Head of CX & Ops. Digital | FEMSA |
| | Head of Digital | C2 Communications |
| | Head of Digital Marketing, UX/UI, Branding & Experience | CEPTZ |
| | Head of Digital Strategy, Marketing Strategy, Martec and Digital Innovation | Alice & Albert, Inc. |
| Member | Head of Global Insights | Brunswick Corporation |
| | Head of Global Support | Viabill |
| | Head of Growth | Hacking HR |
| | Head of Marketing | Philip Morris International |
| | Head of Marketing, Communications & CX | Banco Improsa |
| | Head of Onboarding & CX | SmartZip |
| | Head of Performance Marketing | Moneyhub |
| | Head of Product | FEDECRÉDITO |
| | Head of Product Marketing | Aki Technologies |
| Member | Head of Product Marketing | ByteDance Inc. (TikTok) |
| | Head of Qualtrics XM Institute | Qualtrics |
| Member | Head of Solutions and Marketing | Ketch |
| | Head of Strategy & Marketing | PadSquad |
| | Head of Transformation | aer Alternativas en Riesgos |
| | Head of User Experience | HealthEdge |
| | Head of Workplace Research, Insight, and Thought Leadership | Fidelity Investments |
| | Head, Enterprise Project Management Office (ePMO) | The Jamaica National Group |
| | IDEA Executive Director | Columbus de México |
| | Industrial Engineer | Banco Popular De Puerto Rico |
| Member | Industry Marketing Manager | Roku |
| | INNOVATION AND ANALYSIS MANAGER | Grupo Nacional Provincial SAB |
| Member | Innovation Manager | GlaxoSmithKline |
| Member | Innovation Marketing Manager | true[X] |
| | Innovative Marketing and Sales Manager | Ferring Inc |
| | International Digital Marketing Specialist | Connectngo Limited |
| | IQOS CX Acquisition & Conversion Manager | Philip Morris Mexico |
| | Lead Associate | USAA |
| | Lead Customer Success Officer | Qatar Airways |
| Member | Lead marketing consultant | Wells Fargo |
| | Lead of Brand Success | Tribal Worldwide Guatemala |
| | Lead Strategist | Tegrita |
| Member | Lead Training & Optimization | Johnson & Johnson |
| Member | Leader, Brand Strategy | Western Union |
| Member | Leader, Media Solutions | IBM Watson Advertising |
| | Lecturer | University of Minnesota |
| | Liability insurance Technical Manager | Saman Insurance |
| Member | Licensing Manager | Brunswick Corporation |
| | Lifecycle Marketing | Upwork |
| | Loyalty Manager | Coast Hotels |
| | Management Consultant | Evolve |
| Member | Manager | NBCUniversal |
| Member | Manager | Western Union |
| Member | Manager | Western Union |
| | Manager | Digi-Sky Marketing |
| | Manager | guatemalan-association-of-bim-standards |
| | Manager Business Management | Federal Security Panama Agency S.A |
| Member | Manager Cadillac Brand Development | General Motors Corp |
| Member | Manager Learning & Development, Customer Experience Organization, Global Consumer Care | Johnson & Johnson |
| Member | Manager of Digital Products | AAA Club Alliance, Inc. |
| | Manager of Learning and Development and Social Media Marketing | Child Support Resource Center |
| | Manager of Marketing | GlobAlkemy |
| | Manager on Duty | Yaamava Resort and Casino |
| Member | Manager Transformation & Capabilities | InterContinental Hotels Group |
| Member | Manager, Audience & Media Management | Johnson & Johnson |
| | Manager, Customer Experience CDMO | Emergent BioSolutions |
| | Manager, Customer Experience Strategy | TD |
| | Manager, Customer Experience. | DAS Companies, Inc. |
| | Manager, CX | Firma Foreign Exchange |
| | Manager, Digital CX | FinlogiK Inc. |
| Member | Manager, Digital Guest Experience | InterContinental Hotels Group |
| Member | Manager, Insights and Analytics | Reckitt |
| Member | Manager, Market Research | General Motors Corp |
| | Manager, Marketing Operations-Digital & Customer Experience (B2B & B2C) | NS BlueScope Coated Products North America |
| Member | Manager, Marketing Transformation + Capabilities | InterContinental Hotels Group |
| Member | Manager, Transformation + Capabilities | Global Marketing | InterContinental Hotels Group |
| | Managing Director | 360AdMedia |
| | Managing Director | Torzsas Advisory |
| | Managing Director | eBislogic, inc |
| | Managing Director | Liviya International Pvt Ltd |
| | Managing Director ∙ Customer Experience Consultant ∙ CX ∙ Strategy ∙ Transformation | JS Consulting |
| | Managing Director, International Markets | Pantheon Platform |
| | Managing Partner | Tata Consultancy Services |
| | Managing Partner, Owner | R-FEC (Renee Flores Experience Consulting) |
| Member | Market Researcher | Meta |
| Member | Marketing | Reckitt |
| Member | Marketing | Reckitt |
| Member | Marketing | Sinch |
| Member | Marketing Advisor | FedEx Corporation |
| Member | Marketing Analyst | Hilton Worldwide |
| | Marketing and Strategic Planning Consultant | Creative strategy |
| Member | Marketing Campaign Manager | Vista |
| | Marketing Communications Director | Kerry |
| | Marketing Coordinator | Santander |
| Member | Marketing Coordinator | General Motors Corp |
| | Marketing Coordinator | ALS |
| | Marketing Director | ORM Consulting |
| | Marketing Director | We-Global Investment Ltd |
| | Marketing Director | GOLDEN EAGLES, L.L.C. |
| | Marketing Director | Alefyek |
| | Marketing Director Loyalty Partner | American Express |
| | Marketing Expansion Consultant | Projecting Growth |
| | Marketing Lead | Curbo Technologies |
| Member | Marketing Manager | Western Union |
| Member | Marketing Manager | Western Union |
| | Marketing Manager | Perma-Bound Books |
| | Marketing Manager | QuipuTech |
| Member | Marketing Manager | IBM Watson Advertising |
| | Marketing Manager | Fintech |
| | Marketing Manager | AIIM International |
| | Marketing Manager | LaunchBoom |
| | Marketing Manager | Bank Hapoalim |
| | Marketing Manager | Donaldson LATAM |
| | Marketing Manager | Creatio Entornos Inteligentes |
| Member | Marketing Manager | Western Union |
| | Marketing Manager | Ergeon |
| | Marketing Manager | Informa |
| | Marketing Manager | Swrve |
| | Marketing Manager - CSZ Product Brand | Weiss Technik North America, Inc. |
| Member | Marketing Manager - EVG | Brunswick Corporation |
| | Marketing Manager, Global API Product Portfolio | FedEx Services |
| Member | Marketing Operations | B&H Photo Video |
| | Marketing Operations Manager | Communitech |
| | Marketing Platform Sr. Manager | PAYBACK |
| Member | Marketing Program Manager | Wells Fargo |
| Member | Marketing Project Manager | Brunswick Corporation |
| Member | Marketing Project Manager | Brunswick Corporation |
| Member | Marketing Science | Snap Inc. |
| | Marketing Specialist | Bell Helicopter |
| Member | Marketing Specialist & Analyst | Merck |
| | Marketing Supervisor | Harrahs Philadelphia Casino and Racetrack |
| | Marketing Technology Leader | 3M |
| | Marleting Coordinator | Optimax |
| Member | Measurement Lead | IBM Watson Advertising |
| Member | Measurement Lead | IBM Watson Advertising |
| Member | Media Operations | General Motors Corp |
| Member | Medical Marketing Manager | Reckitt |
| Member | Medical Marketing Manager | Reckitt |
| | Member of Academic Council, Coordinator and Lecturer | ISDI |
| | MENTOR CONSULTANT STRATEGIST | Norte Servicios Integrales |
| | Mentor Ejecutivo | Mentor Estrategico |
| | National Sales Manager, Business Development & Marketing | Tech Data |
| Member | OMNI Capabilities Manager | Johnson & Johnson |
| Member | Omnichannel CX Lead | Google |
| Member | Omnichannel Shopper Marketing Manager | Johnson & Johnson |
| | OnDeck Fellow - Customer Success Cohort #1 (ODCS1) | On Deck |
| Member | Online Marketing Senior Manager | B&H Photo Video |
| | Operating Director, Portfolio Support Group | Berkshire Partners |
| | Operations Manager / Marketing | Pixentia |
| | Outsource service manger | Nespresso |
| | Owner | Kozmok Industries |
| | Owner | FOCUSED Communications Inc. |
| | Owner | marketRVA |
| | Owner | Los Bolsones |
| | Owner | DAK Commercial Realty, LLC |
| | Owner | Wilkes Management |
| | Owner/Lead Strategist | The SMART Co. |
| | Partner | beedance |
| | Partner | Mediacom |
| Member | Partner | New Media Advisors |
| | Partner | New Media Advisors |
| | Partner | Boston Consulting Group (BCG) |
| Member | Partner - Client Leadership | Mindshare |
| Member | Performance Marketing | Bloomberg L.P |
| | President | Sua Advertising |
| | President | Sell More Now LLC |
| | President | Progredi Human Capital Consulting |
| | President & Co-Founder | Dwisesoft |
| | President and CEO | Indyfin |
| Member | President, Sinch for Marketing | Sinch |
| | President/CEO/Founder | DANNI Enterprises |
| | Principal | PwC |
| | Principal | BRiGHT Consulting |
| | Principal | BCG |
| | Principal Consultant | CX2Advisory |
| Member | Product Management | CSG |
| Member | Product Manager | Discover Financial Services |
| | Product Manager | Hagerty Inc |
| | Product Manager | Talisis |
| | Product Manager | Woolworths Group |
| Member | Product Marketing | The Trade Desk |
| | Product Marketing Manager | TransUnion |
| Member | Product Marketing Manager | Western Union |
| | Product Marketing, Market Intelligence & Research | IRI |
| Member | Product Owner | Ford Motor Co |
| | Product Owner | Abarca Health |
| Member | Product Owner- eCommerce | Ford Motor Co |
| | Product Partnerships Manager | Foursquare |
| | Program Director | VMware |
| | Program Manager | Boston Consulting Group |
| | Program Manager - Client Experience | National Commercial Bank Jamaica Limited (NCB) |
| | Programmatic Expert | AboutMedia |
| | Project Manager | Private |
| | Project Manager | Lukkap |
| | Project Manager | Agence Hoffman |
| | Project Manager | LionMane Software |
| | Promotions Manager | El Puerto de Liverpool |
| | Publisher | Advisor Unlimited |
| | R&D | Supprt Science |
| | Regional Account Executive | Nice |
| | Regional Brand Manager | Motta Internacional S.A. |
| Member | Regional Marketing Manager | 3M |
| | Regional Sales | NICE |
| | Regional Vice President Branding and Marketing | Grupo Promerica |
| Member | Responsable CX Google Splatam | Google |
| | Retail Advisor | Tulip |
| | Sales Development EMEA | Forsta |
| | Sales Director | Barometer |
| Member | Sales Director | Sinch |
| Member | Sales Director Southeast | Sinch |
| | Sales Marketing Manager | COURBAN - Desarrollando Convivencia Urbana |
| | Sales Rep | NICE |
| | Senior Account Executive | Health 4 Brands |
| Member | Senior AE | Bloomberg L.P |
| Member | Senior Analyst | Sinch |
| | Senior Brand Manager | Dart |
| | Senior Business Consultant | Digital Platforms |
| | Senior Communications Specialist | Institute for Intergovernmental Research (IIR) |
| | Senior Digital Manager | Cable Onda |
| | Senior Digital Marketing Advisor for Entreprenuers | enlace+ |
| | Senior Digital Strategist | Sensis |
| Member | Senior Director | SmileDirectClub |
| Member | Senior Director Marketing | E*TRADE |
| | Senior Director of Customer Experience | Goody |
| | Senior Director of Customer Experience | MetroPlusHealth |
| | Senior Director of Product Management | Avaya |
| | Senior Director Strategy - Customer Experience | Merkle Inc. |
| | Senior Director, Customer Engagement Solutions and Services, Maximus Federal | Maximus |
| Member | Senior Director, Customer Experience & Digital Strategy | AstraZeneca |
| | Senior Director, Digital Strategy & Innovation | Claravine |
| | Senior Director, Growth | Careerlist |
| | Senior Director, Growth and Innovation | SID LEE |
| | Senior Director, Product Management and Professional Services | Cox Automotive Inc. |
| | Senior Enterprise Architect & Digital Transformation Consultant | iBMC / OSI OPEN SOLUTIONS INTERNATIONAL S.A. |
| | Senior Event Analyst | RANKMYAPP |
| Member | Senior Event Planning Manager | Marriott International |
| Member | Senior Integrated Marketing Manager | Neustar, A TransUnion Company |
| Member | Senior Lead, Global Marketing | Western Union |
| Member | Senior Localization Account Manager | Vista |
| Member | Senior Localization Account Manager | Vista |
| | Senior Manager | Upwork |
| Member | Senior Manager | Ernst & Young |
| | Senior Manager CRM & Loyalty | Stop & Shop |
| | Senior Manager Customer Experience | Wallenius Wilhelmsen |
| | Senior Manager Localization | PlayStation |
| | Senior Manager, Account Marketing | Sonova Group |
| Member | Senior Manager, Audience & Media Management, North America | Johnson & Johnson |
| Member | Senior Manager, Channel Planning & Strategy | InterContinental Hotels Group |
| Member | Senior Manager, Consumer Data Strategy & Performance | Heineken |
| | Senior Manager, Digital Banking Platforms | First Citizens Bank |
| Member | Senior Manager, Programmatic Media | Johnson & Johnson |
| Member | Senior Manager, Public Affairs Diabetes Care | Abbott |
| | Senior Manager, UX Strategy & Design | CIBC |
| Member | Senior Marketing Manager | Brunswick Corporation |
| | Senior Partner | GlobalCX Innovations Inc. |
| Member | Senior Product Manager | General Motors Corp |
| | Senior Product Manager - Machine Learning, Artificial Intelligence for HR and Finance | Workday |
| | Senior Product Marketing Manager | Qualtrics |
| Member | Senior Project Manager, Marketing & Loyalty | Hilton Worldwide |
| Member | Senior Shopper Marketing Manager, Ecommerce | Johnson & Johnson |
| | Senior Software Developer | Dish Network |
| Member | Senior Specialist | Western Union |
| | Senior UX Manager | Lowe's Companies, Inc. |
| | Senior Vice President, Advisory Services | Coffee + Dunn |
| Member | Senior Vice President, Audience Development + Marketing Operations | Major League Baseball |
| | Senior Vice President, Chief Experience Officer | REI |
| | Senior XM Scientist, CX | Qualtrics |
| Member | Shopper Insights Researcher | Google |
| Member | Site Services Category Manager Central America and Caribbean | 3M |
| Member | Social Media Analyst | Johnson & Johnson |
| Member | Solution Architect | Johnson & Johnson |
| Member | Solutions Architect | Sinch |
| | Solutions Manager | InterContinental Hotels Group |
| Member | Sr Analytics Director | Ally Bank |
| | Sr Demand Generation Specialist | Snowflake |
| | Sr Dir digital | FireFly |
| Member | Sr Director | Bed Bath & Beyond |
| Member | Sr Director - Global Marketing | Abbott |
| | Sr Director, Customer Experience | ThermoFisher-PPD |
| Member | Sr manager of future experiences | Best Buy |
| Member | Sr Manager, Global Systems Management | Johnson & Johnson |
| Member | Sr Manager, Search & Performance Media | Johnson & Johnson |
| | Sr Marketing Manager - KFC | KFC |
| Member | Sr Marketing Research Manager | SmileDirectClub |
| | Sr Media & Analytics Manager - Digital Marketing | PepsiCo |
| Member | Sr Prin Solution Consultant | Neustar, A TransUnion Company |
| Member | Sr. Analyst | Bose |
| Member | Sr. Category Marketing Manager, Dettol & Veet | Reckitt |
| | Sr. Customer Experience Manager | Lumen Technologies |
| | Sr. Dir. Customer Success | HealthEdge |
| Member | Sr. Director | Johnson & Johnson |
| | Sr. Director | Snowflake |
| Member | Sr. Director, Brand Partnerships | Nielsen |
| Member | Sr. Manager | Capital One |
| | Sr. Manager Customer Experience | UDR - Opening Doors to your future |
| | Sr. Manager Customer Experience and Sales Enablement | Staples |
| | Sr. Manager Digital Journey & Customer Experience | Fizz |
| Member | Sr. Manager Marketing Analytics | Intuit |
| | Sr. Manager of Photo/Video Production | Mohawk Industries |
| Member | Sr. Manager Public Affairs Diabetes Care | Abbott |
| | Sr. Manager, Customer Experience | Intellifi Corporation |
| | Sr. Manager, Customer Experience | Aviva Canada |
| Member | Sr. Manager, Customer Experience | Best Buy |
| | Sr. Manager, Customer Experience | Fresenius Medical Care North America |
| | Sr. Manager, Customer Experience (CX) | Arcules |
| Member | Sr. Marketing Manager | Walmart Inc. |
| Member | Sr. Marketing Specialist | Discover Financial Services |
| Member | Sr. Marketing Strategy Manager | CVS Pharmacy, Inc. (CVS Health) |
| | Sr. Project manager | Aruba Bank N.V. |
| | Sr. Solution Sales Executive | Intrado CX360 |
| | Sr. Solutions Consultant | Swrve |
| | Sr. Strategist | RTI International |
| | Sr. Vice President Global Engagement & Omnichannel Strategy | VMLY&Rx |
| | Sr.Manager IT Innovation and Payment Channels | Aruba Bank N.V. and Orco Bank |
| Member | Strategic Account Director | Neustar, A TransUnion Company |
| | Strategic Advisor | DigiTx Partners |
| Member | Strategic Marketing Manager | Verizon |
| | Strategic Marketing Manager | Bell Leadership Institute |
| | Subject Matter Advisor | AlphaSights |
| | SVP | Forbes |
| Member | SVP - Chief Digital Officer | Altria Group |
| | SVP | Chief Deposit Officer | Paducah Bank |
| | SVP Customer Experience | Appinium |
| | SVP Engagement Strategy | Cult Health |
| Member | SVP Marketing Data Strategy | Bank Of America |
| | SVP Media Strategy, Digital Marketing, Talent Relations, Content Management | Univision Communications Inc |
| Member | SVP New Media & Innovation | Crown Media |
| | SVP of Product | Indyfin |
| | SVP of Sales & Marketing | Digo Hispanic Media |
| | SVP Sales | NICE |
| | SVP Sales, Marketing, Revenue Management & Distribution | Hotels & Resorts Division at Sunwing Travel Group |
| | SVP, Marketing | Viant Technology |
| | SVP/CIO | IIR |
| Member | Talent Acquisition Specialist | Neustar, A TransUnion Company |
| | Team Leader | Massy Stores |
| | Technical Sales Engineer | Aderca SA |
| Member | Temp Commerce Operations | E & J Gallo Winery |
| | Trade Director | Paramount |
| Member | Training Manager | Johnson & Johnson |
| | Transformation Manager | Alestra |
| | User Experience Manager | Reece USA |
| | User Experience Mentor | CareerFoundry |
| | UX Design Director | Evans Hunt |
| | UX Team Lead | Accelerate, HIMSS Solution |
| Member | Vice President | Sinch |
| | Vice President | Synchrony Financial |
| | Vice President - Brand, Marketing and Innovation | StrasGlobal |
| | Vice President - Customer Experience | ConvergeOne |
| | Vice President - Marketing, Communications & Brand Experience | Sagicor Financial Corporation Limited |
| | Vice President Customer Experience | 1010data |
| | Vice President Customer Experience | DIGIBILT |
| | Vice President Design | lg2 |
| | Vice President Marketing | Synergy Global Housing |
| | Vice President Marketing | Grand Bay Paper and Care Products |
| | Vice President Marketing | Papa Johns Puerto Rico |
| | Vice President Mobile CMS | ilooPmobile Inc. |
| | Vice President of Customer Experience | UDT |
| | Vice President of Marketing and Sales Operations | Lakeland Industries |
| | Vice President of Sales | Hidden Brains InfoTech Pvt. Ltd. |
| Member | Vice President of Sales | Sinch |
| Member | Vice President, Advisory Services | Neustar, A TransUnion Company |
| | Vice President, Client Services | Publicis Sapient |
| | Vice President, Commercial | eLeapPower |
| | Vice President, Customer Acquisition & Retention | Brother USA |
| | Vice President, Customer Experience | HomeEquity Bank |
| | Vice President, Marketing | First Entertainment Credit Union |
| Member | Vice President, Marketing & Brand Management | Discover Financial Services |
| | Vice President, Marketing & Product Development | Greens & Beans |
| | Vice President, Marketing and Business Development | Brookstone Windows & Doors formerly Sentry Windows & Doors |
| | Vice President, National Ad Sales | Home Team Sports |
| | Vice President, Partner Alliances | Swrve |
| | Vice President, Sales & Marketing, North America | Derlea Brand Foods Inc. |
| | Vice President, Western Region | Markel Canada |
| | VP - Strategy | Interpublic Group (IPG) |
| | VP & Head of Delivery, Canada | Applexus Technologies |
| Member | VP Business Development - New Technology | Sinch |
| Member | VP CMI & Data Strategy | Heineken |
| Member | VP Customer Development & Strategy | Sinch |
| | VP Customer Experience | BRINK Interactive |
| | VP Customer Experience | Greater Edmonton Taxi Service | Prestige Transportation | Cliffs Transport, Recovery, Towing |
| | VP Customer Experience | JFrog |
| Member | VP Digital Data & Recognition | Citi |
| | VP Experience & Engagement | UHCU |
| | VP Financial Services Industry Strategy & Experience | Medallia |
| | VP Global Sales | Swrve |
| | VP Growth and Strategy | Kantar |
| Member | VP Marketing | Wells Fargo |
| Member | VP Marketing Capabilities | VISA |
| Member | VP of Global Brands | Anheuser-Busch InBev |
| | VP of Loyalty & Insights | Regal Entertainment Group |
| Member | VP of Marketing | Brunswick Corporation |
| Member | VP of Product Marketing | InfoSum |
| Member | VP of Sales | Sinch |
| | VP, Business Ops | Swrve |
| | VP, Consultant | Walker Information |
| Member | VP, Customer Experience | Salesforce |
| | VP, Customer Experience and Research Senior Manager | Fulton Bank |
| | VP, Customer Experience, Sonos | Sonos Inc |
| | VP, Global Customer Experience | Warner Music Group |
| | VP, Global Marketing | C.D. International Energy Group LLC |
| Member | VP, Global Marketing Strategy | InterContinental Hotels Group |
| | VP, Global Sales | Aytm |
| | VP, Loyalty | Cinemark |
| | VP, Research Director - CMO Practice | Forrester |
| | VP, Sales & Marketing | Expedition Communications, LLC |
| | VP, Strategic Partnerships | Affinity Solutuons |
| | Whisky Blogger | Los Whiskochos |
| | YLAI 2022 Fellow | YLAI / Young Leaders of the Americas Initiative |