Agenda
Wednesday, April 5, 2017
7:30 AM – 8:45 AM
Registration & Continental Breakfast
---
9:15 AM – 9:45 AM
How Wendy's Uses Location Data to Increase Media and Creative Effectiveness
How Wendy's Uses Location Data to Increase Media and Creative Effectiveness
To reach on-the-go consumers, Wendy uses location marketing to appeal to hungry consumers when and where they are most likely to buy. Using location data to make informed media and creative advertising placements, Brandon Rhoten, VP of Advertising, Media and Digital at Wendy's will share some sophisticated ways they are using Spotify, search, and social networks to identify the right consumers and serve up content that fits that person's mobile moment.
9:45 AM – 10:15 AM
PepsiCo Reveals the Refreshing Truth About Right Person, Right Place, Right Time Marketing
​Location offers opportunities that marketers could only dream about a few short years ago. But as location technology continues to rapidly evolve and mature it's imperative that brands and vendors rethink their relationships to realize its full potential. Lucia Ying, Sr. Brand Manager at PepsiCo, discusses how true location partnerships can help elevate campaigns beyond traditional tactics such as radial fences, to get closer to consumers than ever before.


10:15 AM – 10:45 AM
Driving Marketing Forward with Location Data
Mobile means more to today's auto brand than ever before because of location data's ability to provide insight into the true customer journey. Innovative brands are embracing location data as a versatile building block for insights on which effective, holistic marketing decisions are made. One of those innovators is leading auto manufacturers, Volvo. Join us for a discussion about location's growing role as business enabler, as well as insight into how the data is changing the way one leading auto brand views success.
11:15 AM – 11:45 AM
The Store of the Future: Indoor positioning using Visible Light Communication
Lighting is ubiquitous—it's everywhere that people work, travel, shop, dine, and relax. But beyond illumination, lighting can also be used as a digital pathway to location-enabled services and campaigns capable of pinpointing the location of a mobile device, and its orientation, with extreme precision. This session will explore how early adopting retailers, such as Carrefour and aswaaq, have deployed innovative new campaigns using an emerging indoor position technology to drive increased productivity and engagement, improved customer satisfaction, and a deeper understanding of customer behavior and preference through data.
11:45 AM – 12:15 PM
The Endless Aisle: Powering the Next Generation of In-store Experiences
The "Endless Aisle" is coming. So much of brand marketing has been decided by the physical structure of an actual​ in-store aisle, but as tomorrow's shoppers look to locate and buy from anywhere, at any time, marketers will need to deliver the Endless Aisle: highly personalized, extremely customized and seemingly frictionless. This session will discuss how innovative brands have extended the existing aisle to engage customers outside the store and drive purchase, how future shoppers will behave, and a peak into the innovative new technologies and digital overlays that will power the next generation of in-store experiences.
12:15 PM – 12:45 PM
The Mobile Marketing Association (MMA) launched an industry-wide research initiative called SMoX, aimed to quantify the value of mobile in the mix and to provide fact based advice to help marketers maximize the impact of their mobile investment. Hear the latest results from this initiative and discover how you to too can maximize your location marketing spend.


2:15 PM – 2:45 PM
Using Location Data to Create More Engaging, Measurable Experiences
Location intelligence provides powerful opportunities for brands to engage in impactful, unique ways and in turn to more deeply understand the effect of these experiences. In this session, we'll discuss how Samsung leverages data about consumers' locations to curate social media experiences and allow consumers to take part in cultural moments in new ways . We will also discuss how Samsung harnesses location and foot traffic data to gain deeper insights about consumer behavior and media attribution.
2:45 PM – 3:15 PM
Choice Hotels Leverages Location to Deliver Mobile Moments
The consumer's shift from intent to purchase can occur anytime and anywhere. Location based campaigns allows brands to create brand experiences that are relevant and targeted. In this session, Joey Martin, Director, Promotional Marketing at Choice Hotels International will share how location marketing is used to engage consumers, drive loyalty and traffic to their various properties.
3:45 PM – 4:15 PM
Leverage Influencer Marketing in your Next Geo Marketing Campaign
Influencer marketing opens a new channel for brands to connect with consumers more directly and organically. Location makes the brand marketing experience more personal. When combined, brands have a unique opportunity to drive brand awareness and sales in specific geographic areas. Through case study examples, Dontae Mears, Senior Performance & Tech Manager, Influencer Media at VaynerMedia will share how a spirits and CPG brand uses both influencer and location marketing to increase sales or create awareness in a new market.​
4:15 PM – 5:00 PM
Understanding Gen Z through the Lens of Mobile Savvy Teens
Imagine growing up in a world where all you knew was technology? For Gen Z, a mobile-first, always-connected world is a reality.
In this hand-picked panel, you'll hear from a diverse group of teens about what motivates them, what shapes their behaviors and what they aspire to be in the future.
Gen Z Panelists: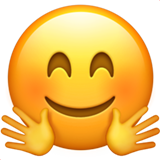 Anisha Raisinghani
Meet Anisha! She is a 13-year-old who lives in New York City. Her favorite emoji is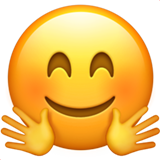 because she is always happy and likes to have fun.
Georgia Cropper
Meet Georgia! She is a 13-year-old who lives in New York City. The
best represents her because she is always laughing with friends.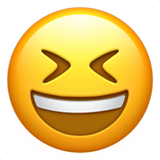 Faviel Frias
Meet Faviel! He is a 13-year-old who lives in Brooklyn, NY. The emoji that best represents him is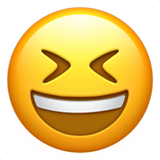 because he's always laughing and likes to tell jokes, too.
Gray Zalaznik
Meet Gray! He is a 12-year-old who lives in Chatham, NJ. The emoji that best represents him is
.
Alyssa Fernandez
Meet Alyssa! She is a 16-year-old who lives in New York City. While Alyssa has so many favorite emojis, the one that describes her the best and that she uses the most is
because she is always the one to make her friends and family laugh.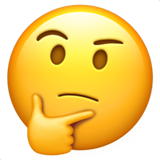 Jake La Fronz
Meet Jake! He is a 17-year-old who lives in Marlboro, NJ. The emoji that best represents him is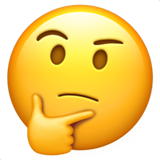 because he considers himself a very observant and analytical fellow, while still having the humor to acknowledge that this emoji is more comical than intellectual.​
Julia Schneck
Meet Julia! She is a 12-year-old who lives in Stamford, CT. The emoji that best represents her is
because she is someone who loves to laugh.
Moderator: 
Lead Strategist, TMI Strategy & DoSomething.org