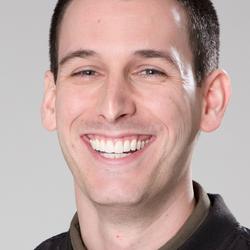 Mike DeSanti
Associate Director, Communication Planning
Mike DeSanti has been a core member of the Samsung Team at Starcom since September 2015 where he lead paid social media strategy and activation across the entire Samsung portfolio. Highlight campaigns include the launch of LeBron James' Strive for Greatness in VR, a first to market opportunity bringing 360 video to Twitter during the 2016 NBA Finals, launching the Galaxy S7 and Note7 with the Oscars and Olympics respectively, and Rihanna's ANTIdiaRy experience which brought over 1MM downloads of her ANTI album to Samsung device owners in 24hrs.
With a growing desire to contribute to and develop projects on par with the above that are rooted in culture, Mike transitioned to the Communications Planning team at Starcom in in late 2016.
Prior to joining Starcom, Mike worked at GroupM's M80 where he managed paid and organic social for a variety of clients in hospitality, banking, retail and automotive in addition to directing operations for a NYC nightlife social network and Bad Boy Entertainment while completing his MBA at Baruch College in New York.