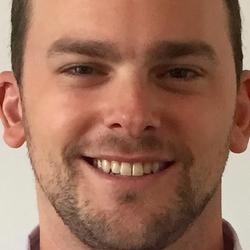 Tyler Simmons
Senior Director of Strategy and Operations
Tyler Simmons is senior director of strategy and operations at Foursquare, where he helped launch its media and measurement products, Pinpoint and Attribution. He also oversees relationships with publishers, apps, data companies, and advertising technology companies.
Previously, Tyler held roles at Dataran Media, Varick Media Managment, and The Exchange Lab. At Varick Media Management, he led the agency trading desks and built the account management team as well as VMM's in house DMP and other packages and products. After leading the client services team, Tyler switched to the sales side at both VMM and subsequently at the international, independent trading desk The Exchange Lab. He began his digital media career at Datran Media (now Pulsepoint) in 2008 in operations and account management.
Tyler holds a BS in Psychology from Trinity College. He lives in Manhattan with his wife.