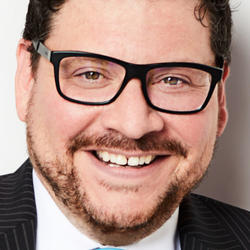 John Militello is Director of Marketing, Volvo Car USA. At Volvo, John oversees all US marketing efforts (Tier 1 & 2 national advertising including; New Car Campaigns, Sustaining model lifecycle campaigns, sales events, Aftersales, CRM, social, and digital content) to ensure campaigns are user focused, on brand and on time. John also serves on Volvo's Global Marketing Council where he represents the Americas voice.
John's focus is on innovative media, creative and brand strategy practices, with the goal of up-leveling the perception of the brand to a true player in the luxury automotive set. These are goals which Volvo is achieving rapidly due to great product, amazing PR and campaigns that resonate with the consumer and are effective on multiple platforms.
John has made an impact with noteworthy campaigns such as the first advertiser 360 degree video on Facebook for Volvo's 2015 Holiday Sales Event; earned three Cannes Lions and was a shortlist nomination for the Volvo XC90 T8 Highway Robbery campaign. Most recently, John's creative vision and leadership was realized in the buzz worthy XC90 wedding and S90 Song of the Open Road work.
John was lured away from Google last year where he served as Head of Creative on the ZOO, Google's internal quasi-ad agency. Over his seven and a half year tenure, John led a group of creatives developing strategy and innovative ideas for Fortune 100 advertisers. In addition to his day job, John served as an adjunct professor at the School of Visual Arts in New York City. Before joining Google, John led his own design firm, was a founding member of a leading boutique creative agency in NYC where he served as a VP and Creative Director partnering with such clients as Volvo Cars and Mercedes-Benz. John's credits include: Volvo for Life Awards, 2005 PR Week Magazine Award - Cause-Related Campaign of the Year, a highly rated panel at 2012 SxSW Interactive, "Why Your 5-Year-Old is More Digital Than Most CMOs." John earned a BFA in Fine Arts from the College for Creative Studies in Detroit, where he received the Leo Burnett Scholarship (full tuition), based on faculty nomination and portfolio evaluation.