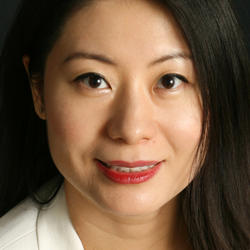 Lucia Ying is a Senior Brand Manager at PepsiCo with a focus on communication, innovation and brand strategy for the Lipton brand. In this role, she leads the North America communication strategy and innovation development/commercialization, helping to extend the Lipton brand into new forms, categories, and channels while addressing consumers' needs in the demand space. Lucia has also led Lipton's e-commerce strategy, expanding the brand into new online shopping channels and developing e-commerce specific marketing activities.
Prior to joining PepsiCo, Lucia held various roles in marketing analytics and strategy at The Nielsen Company, where she advised multinational CPG clients on marketing mix optimization strategies in both the US and in China. Lucia holds a B.A. in Economics and B.S. in Political Science from the University of Michigan.
Outside of the office, Lucia loves to travel and explore new cultures and cuisines. She particularly enjoys learning about fashion and recently completed the two year Fashion Design program at the Parsons School of Design.