Agenda
Tuesday, July 25, 2017
6:30 AM – 7:30 AM
Piazza Lawn (Past Fountain Courtyard, by Caneros Ballroom)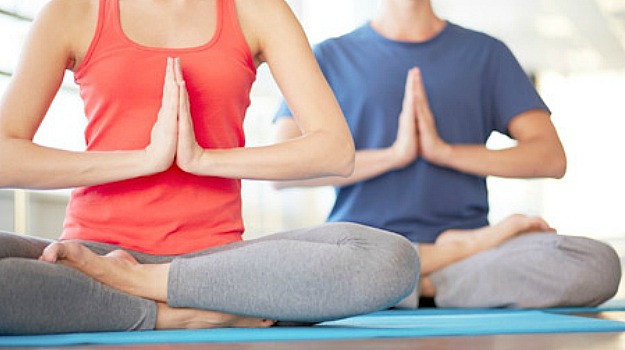 *Family, Partners and Friends Welcome to Join
---
7:30 AM – 8:45 AM
Connecting Everyone, Everything, Everywhere
Leaders in the digital economy are using mobile to transform business operations and rewrite the rules for engaging with their customers and supply chain. By connecting everyone, everything, and everywhere, organizations can make it easier to access information and insights and develop richer digital experiences through secure and reliable intelligent interconnections that drive positive business outcomes around the globe.
Join Rohit Tripathi, Global Vice President and General Manager at SAP Digital Interconnect, formerly SAP Mobile Services, share how you can realize the full potential of the digital economy and make the most of an increasingly mobile marketplace.
9:15 AM – 9:45 AM
Thriving in an Era of Disruptive Innovation
Globally, Uber is the largest taxi company but it doesn't own any cars; Airbnb is the largest accommodation provider but it doesn't own any rooms; Facebook is the largest content provider but it doesn't create any content. All of these companies have leveraged disruptive innovation to blindside their competition. Jim Harris, principal of Strategic Advantage and international best-selling author of Blindsided!, answers the key questions: How can you identify the early warning signs? What systems and structures can be put in place to avoid being blindsided? And, knowing all this, how can you blindside your competition?
9:45 AM – 10:15 AM
WANTED: Experience Seekers – How Marriott Targets Next-Gen Travelers
Today's trends, influenced by the millennial mindset, point to experience-seeking over material items. Marriott International's Andrew Kauffman will share insights and examples of how the hotel company is leveraging innovative content and partnerships, smart technologies and the world's most rewarding loyalty programs to win the hearts, minds and choices of next generation travelers.
Vice President, Digital Direct & Marriott.com
Marriott International Inc.
10:15 AM – 10:45 AM
What's Cooking?: Campbell's and The Weather Company Get Cognitive
In this session, DJ Reali, Head of Industry Sales US and EMEA and Yin Rani, VP, U.S. Marketing, Campbell's Soup Company will dig into how Watson Ads, the industry's first cognitive ad, was used to inspire curious consumers with relevant recipe ideas leveraging Campbell's Soup products. Learn how this personalized 1:1 mobile experience helped Campbell's deepen consumer engagement and produce valuable insights in the process.
11:00 AM – 11:30 AM
NASCAR: Elevating the Experience for Today's Fan
As consumption habits shift, today's sports fans – especially millennials – expect a more immersive, connected, multi-screen experience. When "my time is prime time," properties are challenged with creating digital, mobile and social experiences that are personalized, interactive and available to fans where and when they want them. Jill Gregory, senior vice president and chief marketing officer, will discuss how NASCAR has evolved its marketing strategy to bring the action and intensity of race week to fans at home or on the go.​
11:30 AM – 12:00 PM
Digital First: Uber's Approach to Marketing
Since its inception, Uber has disrupted the physical world: redefining the way people move, work, and even eat. And as one of the world's fastest growing companies, Uber leverages its foundation in technology to disrupt marketing, too. In this session, Kellyn Kenny, VP of Marketing, will share how Uber hires and structure its marketing team, optimizes content and mobile assets to drive breakthrough results, and plans ahead for new technologies that will impact the industry, like self-driving cars.
12:00 PM – 12:30 PM
As we pass 2.5bn smartphones on earth and head towards 5bn, and mobile moves from creation to deployment, the questions change. What's the state of the smartphone, machine learning and 'GAFA', and what can we build as we stand on the shoulders of giants? Everything from ecommerce to cars changes.
12:30 PM – 1:00 PM
MMA Lounge (Meritage Pre-Function & Patio)
---