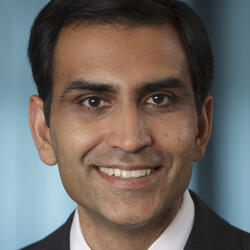 Sanjay Gupta is executive vice president, Marketing, Innovation and Corporate Relations at Allstate Insurance Company, and a member of Allstate's senior leadership team.
In this role, he positions Allstate for long-term profitable growth through his leadership of companywide efforts to engage customers, consumers, employees, agency owners and other key stakeholders via world-class advertising and sponsorships, corporate communications, digital marketing and corporate responsibility initiatives. Gupta is also responsible for driving Allstate's innovation agenda across all operational and brand lines, and shares accountability to maximize customer experience and retention.
Prior to joining Allstate in 2012, Gupta served as chief marketing officer at Ally Financial, where he led the global re-branding efforts and the rapid growth of the consumer deposit business. Previously, he was senior vice president, Global Consumer and Small Business Marketing at Bank of America, where he spent seven years in a variety of marketing roles. Gupta has also held key marketing roles at SciQuest.com, Inc. and Federal Express.
Gupta earned his bachelor's degree in Electronic Engineering from the University of Mumbai, India and his MBA from the University of Texas at Austin.