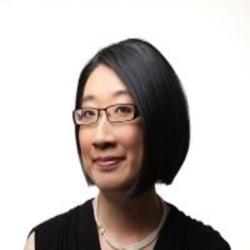 Yin leads the U.S. Marketing Activation Team for Campbell's iconic Simple Meals and Beverage brands, including Campbell's, Swanson, Prego, V8 and Spaghetti'Os – representing the company's biggest division.  Her focus is on creating world-class communication plans across all paid, owned, earned channels.  She originally joined Campbell's in January of 2014 as the VP, Integrated Marketing within the global corporate team with responsibilities for global centers of excellence across advertising, media, digital and design.  The latest Campbell's campaign achieved national attention for its showcasing of diverse families.
During her prior role as President of UM North America, Yin directed a cross-functional 1000+ team across five offices – spanning media planning, buying, strategy, custom activation, research and analytics.  Yin helped deliver a significant transformation program that created more integrated and impactful media product, including new process improvements, cultural changes and talent management programs.  UM's key clients include Chrysler, Sony, Mastercard, L'Oreal, Charles Schwab, the U.S. Army, BMW and other Fortune 1000 clients across many sectors.
Prior to UM, she worked at WPP's Grey Worldwide for 15 years – leading successful agency teams across a range of well-known brands & clients across multiple categories. She has partnered with several Fortune 500 companies, like Procter & Gamble, M&M/Mars, the J.M. Smucker's Company, Hasbro and GlaxoSmithKline.  She has been involved with multiple new product launches, as well as several significant brand re-launches for iconic brands like Jif, Crisco, Pantene, Milton Bradley and Tums.
Yin graduated from Yale with a double major in English and Chinese Literature. She also has an Executive MBA from NYU's Stern School of Business.  She has been recognized by several industry awards, including AWNY Working Mothers Award, Brand Innovators Top 50 Women, The Internationalist Top 30, NJ Biz Top 50 Women, Marketing & Media Legends & Leaders, and National Diversity Council Outstanding Women 2016.