MATT Unplugged Virtual
---
MMA MATT UNPLUGGED Virtual: The Future of Marketing Attribution
Back for its 2nd year, MMA MATT Unplugged Virtual is a one-day event where marketers, attribution experts and other thought leaders meet to discuss and define the technologies leading the way to effective multi-touch attribution (MTA).
Attendees will learn about the different stages of successful MTA implementation and how MTA dovetails with other marketing mix models. We will also focus on what the future of MTA will look like without cookies and other data identifiers, as well as the impact of data privacy, walled gardens and more.
Over the last three years, MMA's Marketing Attribution Think Tank (MATT), together with an impressive marketer-led steering committee, has set out to rethink the world of marketing attribution. MATT UNPLUGGED highlights the strategies and tactics that will help marketers connect their efforts to actual business outcomes. During our sessions, attendees will be invited to contribute their own experience and expertise to this critical foundation of modern marketing.
Attendees Include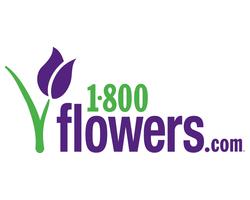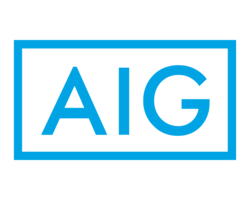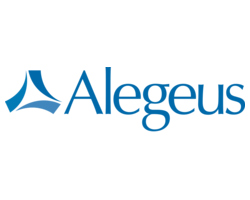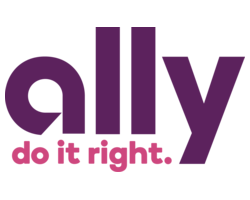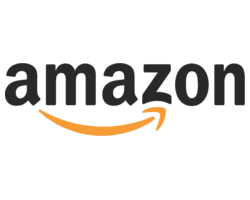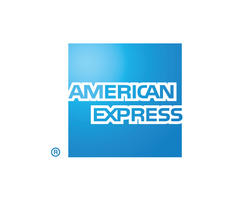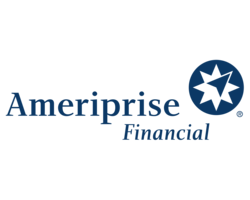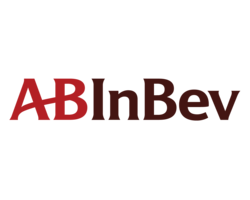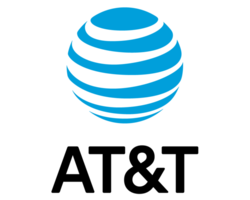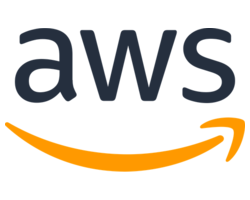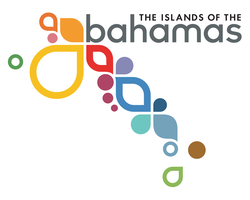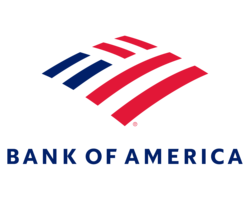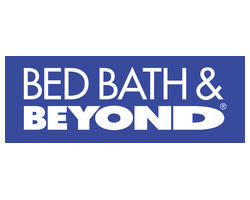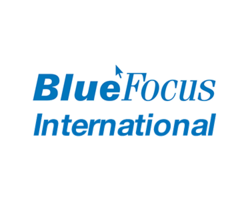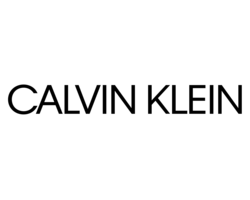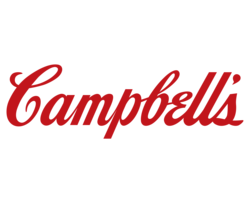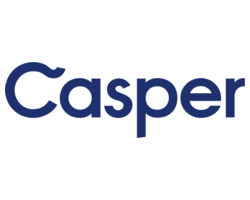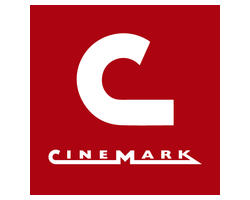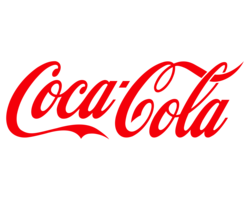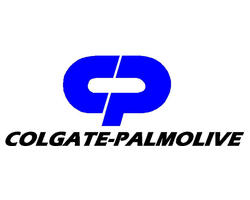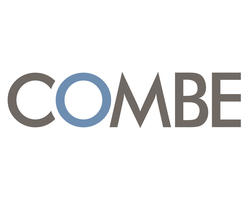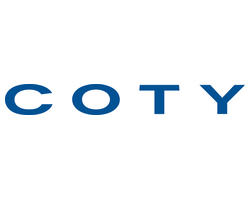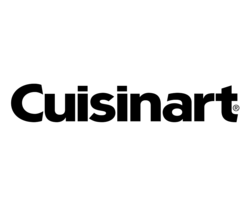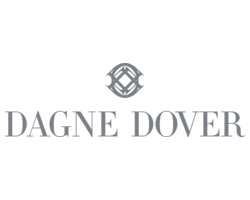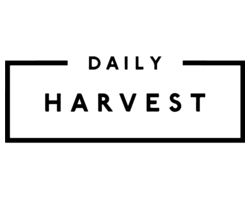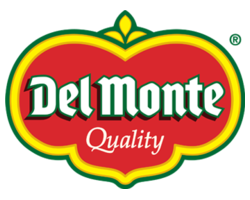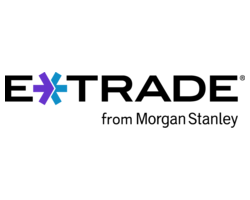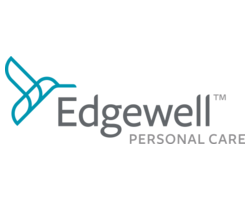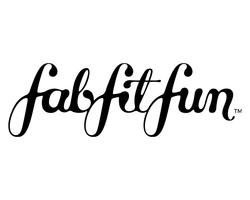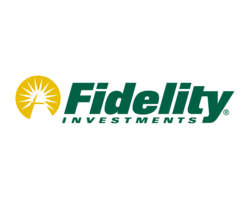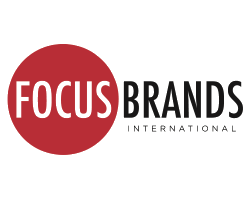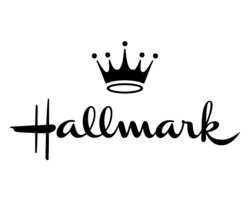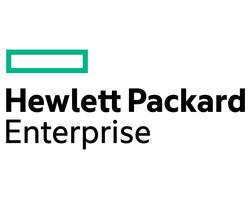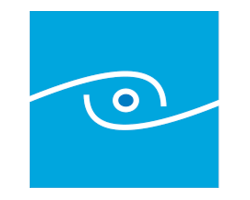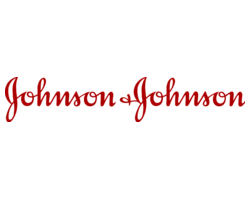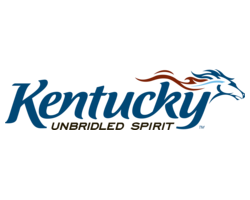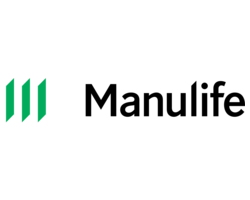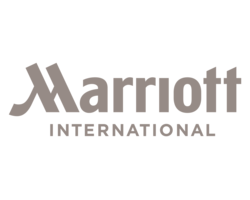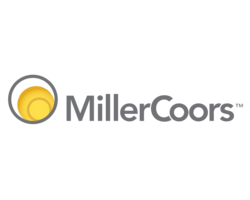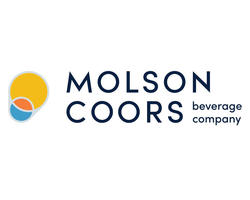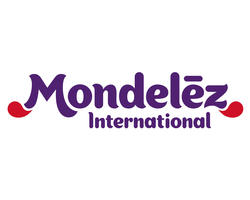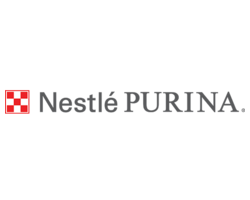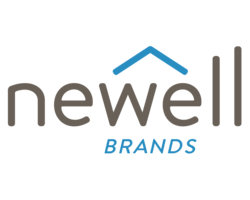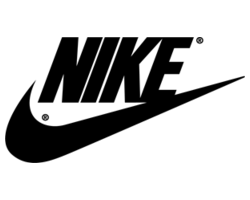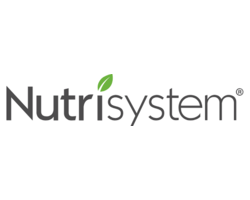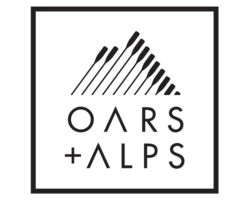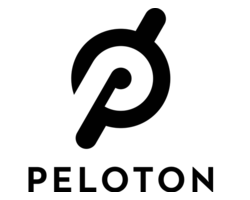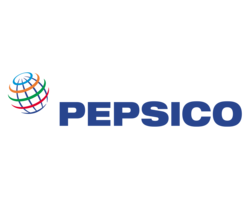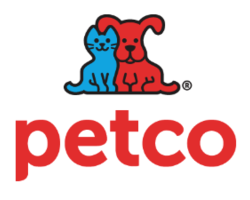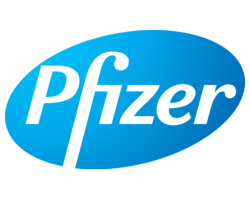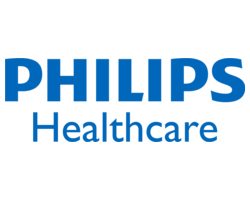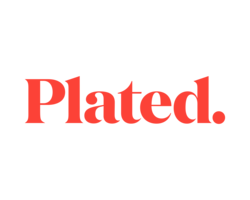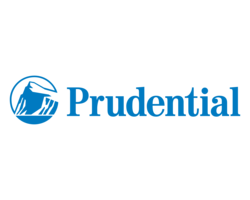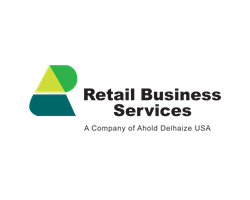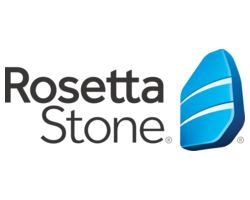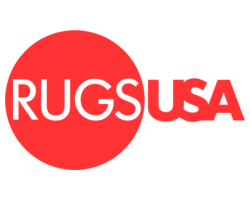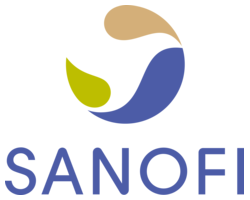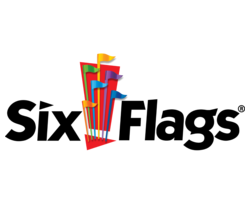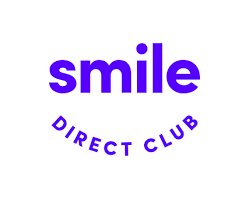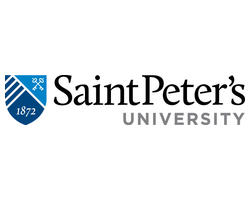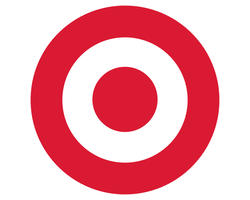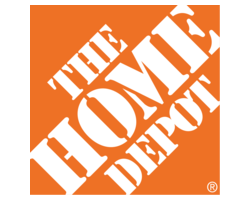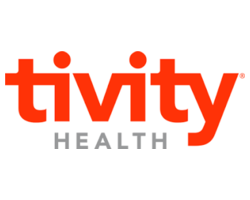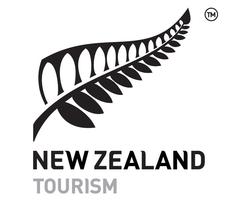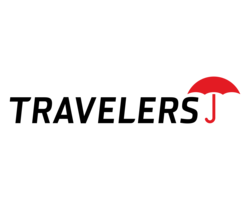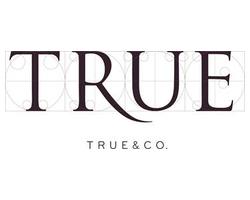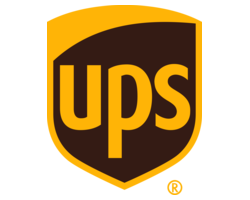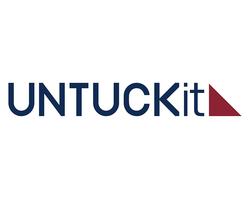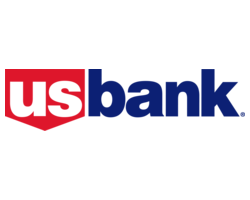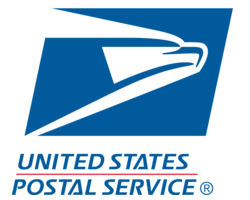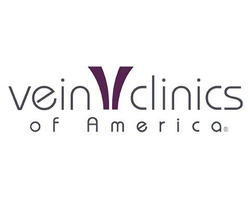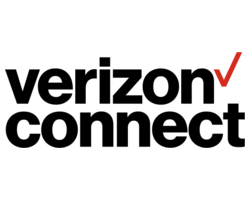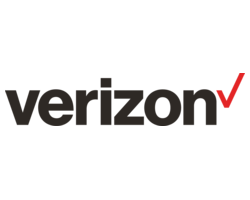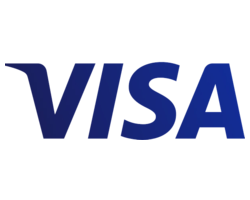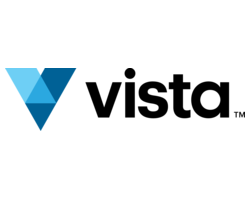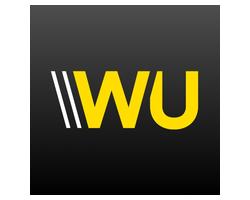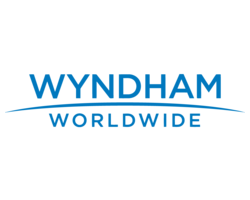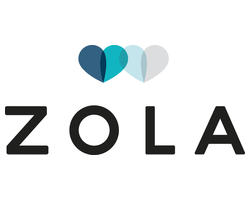 | Member | Job Title | Company |
| --- | --- | --- |
| Member | 2VP, Digital & Social Marketing | Travelers |
| Member | ABM | GSK Consumer Healthcare |
| Member | Acceleration Lead | GSK Consumer Healthcare |
| Member | Account Director | Essence |
| Member | Account Director | IBM Watson Advertising |
| Member | Account Director | Verizon Media |
| | Account Director | The Lacek Group |
| | Account Executive | Intersection |
| Member | Account Executive | IBM |
| Member | Account Executive | Cuebiq |
| Member | Account Executive | Gimbal |
| Member | Account Executive | IBM - The Weather Company |
| Member | Account Executive | Lightbox |
| Member | Account Executive | NBCUniversal |
| Member | Account Executive | NBCUniversal |
| Member | Account Executive | NBCUniversal |
| Member | Account Executive | Salesforce |
| Member | Account Executive | NBCUniversal |
| Member | Account Executive | Neustar |
| | Account Executive | Extreme Reach |
| | Account Executive | Gilbreath Communications |
| | Account Executive | MGID |
| | Account Executive | Univision |
| | Account Executive | Intersection |
| | Account Executive | Liftoff |
| Member | Account Manager | Facebook |
| Member | Account Manager | Neustar |
| | Account Manager | Indeed |
| Member | Account service representative | NBCUniversal |
| Member | Ad Sales Specialist | NBCUniversal |
| | AdTech Manager | T-Mobile |
| | Advisor | Enlighten |
| Member | AE Strategic Account Director | Neustar |
| Member | Americas Lead, Consumer and Business Insights and Analytics | GSK Consumer Healthcare |
| | AMM | JJV |
| | Analyst- Trade Marketing | Raizen |
| Member | Analyst | Google |
| Member | Analytic Consultant | Wells Fargo |
| | Analytic Consultant | Wells Fargo |
| Member | Analytical Lead | Google |
| | Analytics | WSI |
| | Analytics Director | 22squared |
| | Analytics Director | Catalina |
| Member | Analytics Innovation | Kimberly-Clark |
| Member | Analytics lead | GSK Consumer Healthcare |
| | Analytics Lead | AdSpark, Inc. |
| Member | Analytics Manager | Mindshare |
| Member | Analytics Manager | Mindshare |
| | Analytics Supervisor | Crossmedia |
| | APAC Marketing | Smartly.io |
| | Area Business Manager | Heron therapeutics |
| Member | Assistant Manager | American Express |
| Member | Assistant Manager, Digital Marketing | Western Union |
| | Assistant Professor | Towson University |
| Member | Assistant Professor, Marketing and Strategic Advertising | Fox School of Business - Temple University |
| | Asso Dir Digital Strategy | Eversana |
| | Assoc. Analytics director | 22squared |
| | Assoc. Director, Marketing Sciences | PHD |
| Member | Associate Brand Manager | GSK Consumer Healthcare |
| | Associate Broker | Level Group |
| | Associate Client Director | Carat |
| | Associate Director | Gain Theory |
| Member | Associate Director | Mindshare |
| Member | Associate Director | Mindshare |
| Member | Associate Director | Mindshare |
| | Associate Director | AdSpark, Inc. |
| | Associate Director | Novus Media |
| | Associate Director of Media Operations & Analytics | AdSpark |
| | Associate Director of Social Media | The Variable |
| Member | Associate Director, Consumer Media Strategy (US) | Merck & Co |
| | Associate Director, Marketing | Sanofi Genzyme |
| | Associate Director, Marketing Analytics | Havas Media |
| Member | Associate Director, Revenue Operations | Kargo |
| Member | Associate Manager, Industry Relations | Google |
| Member | Associate Manager, Marketing | Hallmark |
| Member | Associate Marketing Manager | Hallmark |
| Member | Associate Marketing Manager | Hallmark |
| Member | Associate Media Director | Kroger |
| | Associate Media Director | MeringCarson |
| | Associate Media Research Director | Assembly |
| | Associate Professor | Zezo Digital |
| | Associate, Digital Activation | OMD |
| Member | Asst.Marketing Manager | Western Union |
| Member | Attribution Program Lead | Facebook |
| Member | Attribution Program Lead | Facebook |
| | AVP, marketing | GARP |
| | BDM | Playground XYZ |
| | Brand Manager | PIZZA HUT |
| | Brand Manager | sahibinden.com |
| Member | Brand Manager | GSK Consumer Healthcare |
| Member | Brand Manager | GSK Consumer Healthcare |
| Member | Brand Manager | GSK Consumer Healthcare |
| Member | Brand Manager Intern | GSK Consumer Healthcare |
| Member | Brand Manager, Centrum | GSK Consumer Healthcare |
| Member | Brand Manager, Flonase | GSK Consumer Healthcare |
| Member | Business Analyst | GSK Consumer Healthcare |
| | Business Developer | Predicio |
| Member | Business Development | Neustar |
| | Business Development Director | Guerrilla-IMC |
| Member | Business Development Director | DAC |
| Member | Business Development Director | infobip |
| | Business Development Director | Business Development |
| | Business Development Director | Ventura Associates |
| | Business Development Manager | Buchanan Group |
| | Business Development Manager, AEC & PK | hpe |
| | Business Development Strategist | Chacka Marketing |
| | Campaign Manager | Tourism New Zealand |
| | CDO | Hanson Design |
| | CEO | Cydersoft |
| | CEO | location3 media |
| | CEO | One Verge |
| | CEO | PlanaSuquet Digital |
| | CEO | Ramn Marketing |
| | CEO | Surpass Digital, LLC. |
| | CEO | Weisler Media LLc |
| Member | CEO | Cuebiq |
| | CEO | Adweek |
| | CEO | Bubbl Ltd |
| | CEO | DeepWater Strategies |
| | CEO | DISQO |
| | CEO | Fastdata |
| | CEO | Mundo Lotes |
| | CEO | sam321 |
| | CEO | SAMURAI |
| | CEO | vPromos, Inc. |
| Member | CEO & Co-Founder | PlaceIQ |
| Member | CEO & Co-Founder | PlaceIQ |
| | CEO & President | BlueFocus International |
| Member | CEO & Principal | Prohaska Consulting |
| | CEO, Managing Director | Coalition for Innovative Media Measurement |
| | Chief Analytics Officer | Horizon Media |
| | Chief Cognition Officer | AiZtech |
| | Chief Data Officer, Data-Driven Marketing | Equifax |
| | Chief Digital Officer | Evergreen Trading |
| | Chief Executive Officer & Co-Founder | Rockerbox |
| Member | Chief Financial Officer | Kochava Inc. |
| Member | Chief Marketing Officer | Petco |
| | Chief Operating Officer | InterMedia |
| | Chief Optimizer | OptAmizeMarketing |
| Member | Chief Research & Insights Officer | NinthDecimal |
| | CI Lead | SAS |
| | Client Growth Manager | NativeX |
| Member | Client Lead Director | Mindshare |
| Member | Client Manager | Mindshare |
| | Client Partner | WSJ|Barron's Group |
| | Client Partner | Facebook |
| | Client Partner, Technology | UM |
| Member | Client Service Director | Universal Mccann |
| | Client Service Manager, Data | Merkle Inc |
| Member | Client Solutions Manager | Facebook |
| | Client Strategy & Partnerships | Prohaska Consulting |
| Member | CMI Director - Brand Engagement | Unilever |
| | CMO | nobleworks |
| | CMO | TenMax |
| Member | CMO | Great Southern Wood Preserving, Inc. |
| | CMO | CubeSquare Advisory |
| | CMO | Yopter |
| | Co-Founder | W.A.Y.S. Marketing Solutions |
| | Co-Founder | Itchy Feet Animations |
| | Co-Founder | Reveelz |
| | Co-Founder | 2ndPotion |
| | Co-Founder | Helioscart |
| Member | Co-founder & Managing Partner | Globl Direct Promo LLC |
| | Co-Founder & Partner | Strategic Objectives |
| | Comercial Manager | ROLA |
| | Commercial | Rola |
| | Comms Mgr | 7-eleven Canada inc |
| | Consultant | Contractor |
| Member | Consultant | EY |
| | Consultant Social | Metrics2Results |
| Member | Consultant, Media Services | Eli Lilly |
| Member | Consulting | Neustar |
| | Consumer Insights Manager | Wingstop |
| Member | Consumer Technology Director | Unilever |
| Member | Content Marketing Manager | Neustar |
| Member | Content Strategist | UPS |
| | Content Writer | Edward Sweet & Associates |
| | COO | Kencare |
| | COO | Reset Digital |
| | COO | WBG Retail |
| | COO | Bubbl Limited |
| | COO | MarCaps LLC |
| | COO | Mogean, Inc |
| Member | Country Manager | AppsFlyer |
| | Creative | UniGroup |
| Member | Creative Specialist | TD Ameritrade |
| | CRO | Samba TV |
| | CRO & Co-Founder | EMBI MEDIA |
| Member | CSM | Cuebiq |
| Member | CSM | Facebook |
| Member | CSM | Kochava |
| | CTO | GDM Services |
| | CTO & Co-founder | Seventh Decimal FZ LLC |
| | Customer Data Analyst | Casey's General Stores |
| | Customer Development Manager | J&J |
| | Customer experience and analytics manager | Dubai Properties |
| | Customer Propositions Specialist | Yapi Kredi |
| | Customer Success Manager | Liftoff |
| Member | Data Analyst | IBM |
| | Data Analyst | Wavemaker |
| Member | Data Creative | Vidmib |
| | Data Engineer | crossmedia |
| | Data Mgr | Playground XYZ |
| | Data Scientist | Microsoft |
| | Data Strategist | WundermanThompson |
| Member | Designer | Cuebiq |
| Member | Digital Account Executive | NBCUniversal |
| Member | Digital Analyst | Tivity Health/Nutrisystem |
| Member | Digital Communications Strategy Manager | UPS |
| Member | Digital Engagement Manager | UPS |
| Member | Digital Engagement Manager | UPS |
| | Digital Experience Director | UPS |
| Member | Digital Experience Supervisor | UPS |
| Member | Digital Manager | Universal Mccann |
| | Digital Manager | Bergé Auto |
| | Digital Marketing | Nutrifood |
| Member | Digital Marketing | Ally Financial |
| Member | Digital Marketing | Mastercard |
| | Digital Marketing Brand Specialist | Tracfone |
| | Digital Marketing Manager | MGW |
| | Digital Marketing Manager | Accenture |
| | Digital Marketing Manager | Arizona Office of Tourism |
| | Digital Marketing Manager | Bayer Animal Health |
| | Digital Marketing Manager | Indeed |
| | Digital Marketing Project Manager | TEGNA Marketing Solution |
| | Digital Marketing Specialist | Consumer Reports |
| | Digital Media Analyst | Kohls |
| Member | Digital Media Buyer | Universal Parks & Resorts |
| | Digital Operations Manager | SalesPad |
| Member | Digital Performance Executive | Mindshare |
| Member | Digital Planning Sr. Manager | NBCUniversal |
| | Digital Project and Media Manager | The Variable |
| Member | Digital Strategist | Equilibria Strategic Services, LLC |
| | Digital Strategist | Sensis, Inc |
| Member | Dir-Comm Planning | Mindshare |
| | Dir., Product Management | Rhodes Pharmaceuticals |
| | Director | Curry Associates |
| | Director | HUman ad |
| | Director | i-Cherry |
| | Director | Platinums Group |
| | Director | Rooftop Partners |
| | Director | Twitch |
| | Director | Valassis |
| Member | Director | Foursquare |
| Member | Director | Gimbal |
| Member | Director | Mindshare |
| Member | Director | NBCUniversal |
| Member | Director | Neustar |
| Member | Director | Salesforce.com |
| Member | Director | Twitch |
| | Director | in4mation insights |
| | Director | Bahamas Ministry of Tourism |
| | Director | Bobit Business Media |
| | Director | Discovery communications |
| | Director | FTI |
| | Director | Inmar Intelligence |
| | Director | latcom |
| | Director | Mobilewalla |
| | Director | ogilvy |
| Member | Director - Digital Personalization - Business Sales | AT&T |
| Member | Director - Next Gen Insights | Kellogg Company |
| Member | Director Customer Development | Kimberly-Clark |
| | Director Digital Marketing | Albertson's |
| Member | Director Global Dig Comm | GSK Consumer Healthcare |
| Member | Director Global Marketing | zeotap |
| Member | Director Global Media | EA |
| | Director in Analytics | Crossmedia |
| | Director Marketing | zeotap |
| | Director Marketing Tech | CDI |
| | Director of Acquisition | ViacomCBS |
| Member | Director of Advanced TV and Video Partnerships | Neustar |
| | Director of Audience Targeting Strategy | Advance Local LLC |
| | Director Of Business Development, Identity and EMEA Expansion | Samba TV |
| Member | Director of Client Analytics | Kochava |
| | Director of Events | Skift |
| | Director of Market Research | Luth Research |
| | Director of Marketing | Kentucky Department of Tourism |
| Member | Director of Marketing & Communications | Cuisinart |
| Member | Director of Product Marketing | Cuebiq |
| | Director of Revenue Operations | Versature |
| | Director of Sales | Digital Remedy |
| | Director of Sales | Digital Remedy |
| Member | Director of Sales | Gimbal |
| Member | Director of Sales | Gimbal |
| Member | Director of Sales | Gimbal |
| Member | Director of Sales, Canada | Gimbal |
| Member | Director Shopper Science Lab | GSK Consumer Healthcare |
| | Director, Acquisition Marketing | Audible |
| Member | Director, AE Strategic Accts | neustar |
| Member | Director, Analytics | Tivity Health/Nutrisystem |
| | Director, BI | Omaze |
| | Director, Business Development | Samba TV |
| Member | Director, Campaign Management | Kargo |
| Member | Director, Client Council Team | Facebook |
| Member | Director, Client Partnerships | NBCUniversal |
| Member | Director, Client Strategy | Twitch |
| Member | Director, Client Strategy | Twitch |
| | Director, Consumer & Competitive Insights | AT&T |
| | Director, Consumer and Competitive Insights | "AT&T |
| | Director, Cross-Channel Media | TD Ameritrade |
| | Director, Data & Analytics | Unbounce |
| | Director, Data Science & Analytics | Samba TV |
| | Director, Data Science & Analytics | Samba TV |
| Member | Director, Digital Personalization | CVS Health |
| | Director, Display Marketing | Williams Sonoma Inc |
| Member | Director, Global Industry Relations | Facebook |
| Member | Director, Global Measurement Councils | Facebook |
| | Director, Global Performance Media, Partnerships & Content Marketing | Ancestry.com |
| | Director, Innovation & Emerging Platforms | OMD |
| | Director, Marketing & Promotions | Entercom |
| Member | Director, Marketing Analytics | Capital One |
| | Director, Marketing Analytics | Ancestry.com |
| | Director, Marketing Analytics | Omaze |
| | Director, Marketing Operations | HMH |
| Member | Director, Marketing Strategy & Planning | Visa |
| Member | Director, Marketing Strategy & Planning | Visa |
| Member | Director, Marketing, Media, & Acquisition | E*TRADE |
| Member | Director, Media | Kroger |
| Member | Director, Media Activation | Universal Parks & Resorts |
| Member | Director, Media Science | Nike, Inc. |
| | Director, Mobile Marketing | Bandai Namco Entertainment America (BNEA) |
| | Director, Online Marketing | CBN |
| | Director, Partnerships | Mobivity |
| Member | Director, Pricing and Yield Management | Twitch |
| Member | Director, Product Management (Demand Advertising) | Verizon Media |
| Member | Director, Product Marketing | Cuebiq |
| Member | Director, Product Marketing | Neustar |
| | Director, Product Marketing | StackAdapt |
| Member | Director, Research | Ally Financial |
| Member | Director, Sales | Gimbal |
| | Director, Sales | Gannett |
| | Director, Solutions & Creative Development - US Hispanic Segment (Discovery Latin America) | Discovery Inc. |
| Member | Director, Southwest Sales | Gimbal |
| | Director, Special Events | Live Nation |
| Member | Director, Strategic Accounts, Marketing Solutions | Neustar |
| | Director, Strategic Partnerships | WebMD |
| | Director, Strategy & Planning | AdColony |
| Member | Director, Trade Marketing | NBCUniversal |
| | Director, Trading Strategy | The Trade Desk |
| Member | Director, US Media Leader | Merck |
| | Display Strategist | Finch |
| | Editor | Industry Dive |
| | Engagement Director | JCDecaux UK |
| Member | Engineer | mindshare |
| Member | Enterprise Relationship Management | Neustar |
| Member | Enterprise Sales Director | Monster |
| | Enterprise Sales Executive | Mobivity |
| Member | Event Marketer | Facebook |
| Member | Event Marketing Project Manager | GSK Consumer Healthcare |
| | Events Manger | Blue Star |
| | EVP, Business Intelligence | Advertiser Perceptions |
| Member | EVP, Growth | Cuebiq |
| | Exec Director Customer Relationship Management | Digital Prism Advisors |
| Member | Exec Director, Acquisition and Media | E*TRADE |
| Member | Exec. Creative Director | Mirum India |
| Member | Executive | Facebook |
| Member | Executive | Kochava |
| Member | Executive | Mobivity |
| Member | Executive | Mobivity |
| Member | Executive | Neustar |
| Member | Executive Business Partenr | Kochava |
| | Executive Director | Ronald McDonald House Charities |
| Member | Executive Director | Nielsen |
| | Executive Director, Marketing | J.P. Morgan Private Bank |
| Member | Executive Director, Neustar | Neustar |
| Member | Facebook Client Council Program Coordinator | Facebook |
| | Field Director, Sales (East) | Cars |
| | Film director | Blue Water Entertainment |
| | Founder | Think with data |
| Member | Founder | Freelance |
| Member | Founder | NP Solutions |
| | Founder | Cetakpromo |
| | Founder | Oppenheim Media Consulting |
| | Founder | TeamStreamz |
| | Founder & CEO | PhotoPad for Business |
| Member | Founder & CEO | Adsmovil |
| Member | Founder & CEO | Barlow Innovation Group |
| Member | Founder & CEO | Barlow Innovation Group |
| | Founder & CEO | EASY2LIFE INSURANCE BROKER |
| | Founder & CEO | BanterX |
| | Founder & CEO | PLAYCENTIVE |
| | Founder & CEO | StemLending.com |
| | Founder & CEO | M3 Advisors, LLC |
| | Freelance | TALK TRAINING |
| | General Counsel | Integral Ad Science, Inc. |
| Member | General Manager, Americas | Analytic Partners |
| Member | Global Acceleration Lead, Advil | GSK Consumer Healthcare |
| Member | Global Advertising Supervisor | UPS |
| Member | Global Analytics Capability Manager | Kimberly-Clark |
| | Global Compliance Officer | Integral Ad Science |
| | Global Director, BSA | Mediacom |
| | Global Director, BSA | Mediacom |
| Member | Global Director, Digital Marketing | Western Union |
| Member | Global Head of Events | Adjust |
| Member | Global Head of Product Marketing | Google |
| Member | Global Insights Manager | General Motors |
| Member | Global Marketing Director | GSK Consumer Healthcare |
| Member | Global Marketing Manager | Verizon Connect |
| Member | Global Media Operations | General Motors |
| Member | Global Project Manager | Facebook |
| | Global Technology Lead B2B and B2C | Mondelez International |
| | GM | NativeX |
| | GM Digital | MTN Group |
| | GM-Global Communications | BMOTA |
| | Group Director | Corssmedia |
| | Group Director | FLINT GROUP |
| Member | Group Manager, Analytics | Intuit |
| | Guest Acquisition Specialist | Casey's General Stores |
| | Head BD & Alliances | mFilterIt |
| | Head Marketing | Vein Clinics of America |
| | Head of Ad Sales and Partnerships | Walt Disney Company |
| | Head of Analytics | mediasmart |
| | Head of Brand and Campaign Management | ODDSET Sports Betting |
| | Head of Client Partnerships | Ampersand |
| | Head of Customer Success | Singular |
| | Head of Data | Kinetic |
| | Head of Data & Analytics | The Black Tux |
| | Head of Data Strategy | Ericsson Emodo |
| Member | Head of Digital & Creative | GSK Consumer Healthcare |
| Member | Head of Digital Analytics | E*TRADE |
| Member | Head of Digital Growth Design, Strategy & Projects | Response Dga |
| | Head of Digital Sales | The Walt Disney World |
| | Head of Global Business Development | Growing Innovations |
| Member | Head of Growth EMEA & APAC | Neustar |
| Member | Head of LATAM | Vidmob Inc |
| Member | Head of LATAM Marketing Programs | AWS |
| Member | Head of Machine Learning & Science | Amazon Web Services |
| Member | Head of Marketing | Neustar |
| | Head Of Marketing Analytics | Signet |
| | Head of Marketing Science US | Snap Inc |
| Member | Head of Measurement | Google |
| | Head of Media Analtytic and Attribution Products | Catalina Marketing |
| | Head of Partnerships | NMPi |
| Member | Head of Partnerships | Vidmob Inc |
| | Head of Product Media Measurement and Attribution | Catalina Marketing Corporation |
| | Head of Programmatic | WeatherBug |
| Member | Head of Sales | Gimbal |
| Member | Head of Sales, Central / East | Cuebiq |
| Member | Head of Sales, Midwest | Gimbal |
| Member | Head of Sales, West | Cuebiq |
| Member | Head of US Strategy and Market Effectiveness | GSK Consumer Healthcare |
| Member | Head Senior VP, Enterprise Brand & Marketing Communications Research | Bank of America |
| Member | Hispanic Strategy Manager | NBCUniversal |
| | Implementation | Havas Arena |
| Member | Integrated Marketing Manager | Verizon Connect |
| Member | Integrated Media Manager | Nike, Inc |
| | International Consultant | thenetworkone |
| | Junior Analyst | Novus Media LLC |
| | Lead Client Partner | Twitter |
| Member | Lead Consultant | Neustar |
| Member | Lead IT Process Analyst | UPS |
| | Lead Senior Media Analyst | The Variable |
| | Manager | HT Contenidos |
| | Manager | TwinSet |
| Member | Manager | AWS |
| Member | Manager | Disney |
| Member | Manager | Google |
| Member | Manager | Merck |
| Member | Manager | Home Depot |
| | Manager | Rite Aid |
| | Manager | Verizon |
| | Manager - Marketing Analytics | Cinemark |
| | Manager - Retail and Digital Business Development | Bayer Animal Health |
| | Manager of Innovation | USPS |
| Member | Manager, Ad Effectiveness | Pandora |
| Member | Manager, Consulting Services | Neustar |
| | Manager, Consumer Marketing | Branded Entertainment Network |
| Member | Manager, Digital Analytics | GSK Consumer Healthcare |
| | Manager, Digital Marketing | Ford |
| Member | Manager, digital marketing | Crayola |
| | Manager, Digital Marketing | Philips Healthcare |
| | Manager, Display Marketing | Williams Sonoma Inc |
| | Manager, Enterprise Solutions Group | Dstillery |
| Member | Manager, Experience & Partnership Marketing | Neustar |
| Member | Manager, Global Brand Management | Visa |
| Member | Manager, Interactive Marketing | AAA Club Alliance |
| Member | Manager, Marketing | Captivate |
| Member | Manager, Marketing Coca-Cola Franchise | Coca-Cola China limited |
| Member | Manager, Media | GSK Consumer Healthcare |
| Member | Manager, Media Strategy and Investment | General Motors |
| | Manager, Programmatic Media Buying | Williams Sonoma Inc |
| Member | Manager, Sales, Service, & Marketing (Advanced Analytics) | General Motors |
| Member | Manager, Shopper Marketing | Procter & Gamble |
| | Manager, the Insights Team (Research) | BEN |
| | Managing Director | i4i |
| | Managing Director | SciMark |
| Member | Managing Director | Mindshare |
| Member | Managing Director | Neustar |
| | Managing Director | 360AdMedia |
| | Managing Director | asiancharter & cargo consultancy pl |
| | Managing Director | C.A. Roze Consulting |
| | Managing Director | Crossmedia |
| | Managing Director | Dekoder |
| | Managing Director | JCR Consulting |
| | Managing Director | Lighthouse Labs LLC |
| | Managing Director | Mediabrands |
| | Managing Director | Seawalls Collective |
| | Managing Director | Unboxed Agency |
| Member | Managing Director, Industry Relations | Google |
| Member | Managing Director, Monetization and Partnerships | TikTok |
| | Managing Partner | Adweek |
| | Managing Partner | Impact Enterprises |
| | Managing Partner | Wavemaker |
| | Managing Partner | www.rideplay.tv |
| Member | Markenting Manager | AT&T |
| Member | Market Research Analyst | Clear Channel Outdoor |
| Member | Marketing | Google |
| Member | Marketing | Target |
| | Marketing | Samsung Ads |
| | Marketing & Sales | Bahamas Ministry of Tourism |
| | Marketing Analyst | JPMorgan Asset Management |
| Member | Marketing Analyst | Capital One |
| | Marketing Analyst | Ancestry.com |
| Member | Marketing Assistant | Coca-Cola Korea |
| | Marketing Associate | Predicio |
| | Marketing Brand | PT SUMBER CIPTA MULTINIAGA |
| Member | Marketing Cloud Sales | Salesforce |
| Member | Marketing Coordinator | Clear Channel Outdoor |
| | Marketing Coordinator | CBS Interactive |
| | Marketing Coordinator | CERENOVUS/J&J |
| Member | Marketing Data Analyst | AAA Club Alliance Inc. |
| | Marketing Director | Mpulse Communications |
| Member | Marketing Director | Verizon |
| Member | Marketing Director | PlaceIQ |
| | Marketing Director | Idagio |
| | Marketing Director | Lloyd Construction Company, Inc |
| | Marketing Director | Mortgage Solutions Financial |
| | Marketing Director, CBS All Access | ViacomCBS Digital |
| Member | Marketing Intelligence Analyst | Datorama |
| Member | Marketing Leader, Africa | Western Union |
| Member | Marketing Management Trainee | Coca-Cola |
| | Marketing Manager | Artear |
| | Marketing Manager | Hollr |
| | Marketing Manager | Mobius |
| | Marketing Manager | The Univerist of Alabama |
| | Marketing Manager | Visa Taiwan |
| Member | Marketing Manager | Amazon |
| Member | Marketing Manager | AWS |
| Member | Marketing Manager | E*TRADE |
| Member | Marketing Manager | Hallmark |
| Member | Marketing Manager | Intuit |
| Member | Marketing Manager | Monster |
| Member | Marketing Manager | UPS |
| Member | Marketing Manager | Visa |
| | Marketing Manager | CBS Interactive |
| | Marketing Manager | CBS Interactive |
| | Marketing Manager | CBS Interactive |
| | Marketing Manager | Channel Factory |
| | Marketing Manager | Perma-Bound Books |
| | Marketing Manager | TheWoods by Jinglebell Communication |
| | Marketing Manager | Tourism New Zealand |
| | Marketing Manager | William Raymond Communications |
| | Marketing Manager, Events and Webinars | LeapYear Technologies |
| Member | Marketing Operations | Verizon Connect |
| Member | Marketing Science | Facebook |
| | Marketing Science Partner | Snapchat |
| Member | Marketing Solutions Consultant | Neustar |
| | Marketing Specialist | MSU Extension |
| Member | Marketing Specialist | Ally Financial |
| | Marketing Specialist | NBG |
| Member | Marketing supervisor | UPS Global Headquarters |
| Member | MATT Engagement Manager | MMA |
| Member | MDR Lead | Kochava |
| Member | Measurement Engagement Lead | Google |
| Member | Measurement Lead | Google |
| Member | Measurement Lead | Google |
| Member | Measurement Lead | Google |
| Member | Measurement Lead | Google |
| Member | Measurement Lead | Google |
| Member | Measurement Lead | Google |
| Member | Measurement Lead | Google |
| Member | Measurement Lead | Google |
| | Media Assistant Lead | The J.M. Smucker Company |
| | Media Buyer | Stewart & Associates |
| | Media Director | ICF Next |
| | Media Director | ICF Next |
| | Media Director | PUSH 22 |
| | Media Director | The Variable Agency |
| Member | Media Insights Manager II | Nike, Inc |
| Member | Media Manager | Monster Worldwide, Inc |
| | Media Operations Manager | Williams Sonoma Inc |
| Member | Media Planner | UM IPG Mediabrand |
| | Media Planning Manager | Havas Arena |
| | Media Relations Director | MCVB |
| Member | Media Team | Marketing |
| | Medium Puhbah | Catalina |
| Member | MEL | Google |
| | Mobile Marketing Supervisor | San Manuel Casino |
| | MOPS | Liftoff Mobile |
| | Multi Media Consultant | Cox Media Group |
| Member | NA VP of Media and Consumer Engagement | Molson Coors |
| | National Account Executive | Adprime |
| | National Account Executive | Intersection |
| | New Brands Manager | Akapol S.A |
| Member | Onsite Account Representative | Hertz |
| Member | Ops engineer | Cuebiq |
| | Optimizer | optimized marketing |
| | Owner | Beverley Love, LLC |
| | Owner | Growth Strategy Advisors |
| | Owner | SP |
| Member | Paid Search Analyst | Universal Orlando Resort |
| | Partner | Dwg |
| | Partner | i4i |
| | Partner | TechCXO |
| | Partner | Kantar |
| | Partner | LUMA Partners |
| | Partner | Mediacom |
| | Partner & Co-founder | Strategic Objectives |
| | Partner, Chief Contact Strategist | d exposito & Partners |
| | Partner, MTA Solutions | Kantar |
| | Partnerships & Business Development Manager | Mediamond |
| Member | Performance Marketing Director | GSK Consumer Healthcare |
| Member | Performance Marketing Director | Neustar |
| | Performance Marketing Manager | J&J |
| Member | Performance Marketing Manager | GSK Consumer Healthcare |
| Member | Performance Marketing Manager | GSK Consumer Healthcare |
| Member | Performance Marketing Manager | GSK Consumer Healthcare |
| | Performance Marketing Manager | SolarWinds |
| | Pm | Teemo |
| | President | Media Source Solutions |
| Member | President | Sinch Engage |
| | President | Laredo Group |
| | President | Kosner Media |
| | President | Laredo Group |
| | President | New Media Consulting, LLC |
| | President | Purplegator |
| | President | Quallis Brands Inc. |
| | President | Rubinson Partners, Inc. |
| | president | T1 Media |
| | President | Triangulum Insights, Inc. |
| | President | Winstar Interactive |
| | President & CEO | Ramp97 |
| Member | President & GM | Appsflyer |
| Member | President and Chief Growth Officer | CloudEngage |
| | Presidential | Marketplace Measurement Worldwide |
| Member | Pricing & Promotions Manager | Verizon Connect |
| | Principal | KAP |
| | Principal | YLB Consulting LLC |
| | Principal | Allant Group |
| | Principal | Beth Uyenco & Associates |
| | Principal | brand ex machina |
| | Principal | BRiGHT |
| | Principal | Digital Faire LLC |
| | Principal | Kantar |
| | Principal | Pinpoint Targeting, LLC |
| | Principal | sms |
| | Principal | SzBryant Consulting Group |
| | Product Management | Kantar |
| Member | Product Manager | AdTheorent |
| Member | Product Manager | Google |
| Member | Product Manager | Google |
| Member | Product Manager | Neustar |
| | Product Manager | Freelancer |
| | Product Manager Ad Tech and Data | Advance Local |
| | Product Marketing | Pinterest |
| Member | Product Marketing Manager | S4M |
| Member | Product Marketing Manager | Waze |
| | Product Marketing Manager | Pinterest |
| | Professor | ESCP Business School |
| | Professor | St. John's University |
| Member | Program Lead, Measurement Partnerships | Facebook |
| Member | Project Management Supervisor | United Parcel Service |
| Member | Project Manager | VidMob |
| | Project Manager | TURKCELL |
| | Project Manager, Marketing | Focus Brands |
| Member | QA | UPS |
| Member | Quantitative Ad Measurement | Snap Inc. |
| Member | Quantitative Researcher | Facebook |
| Member | Regional Lead, Client Partnerships NA | AdColony |
| Member | Regional VP, National Client Strategy & Partnerships | Clear Channel Outdoor |
| | Reporter | Marketing Dive |
| | Research Manager | mintel |
| | Researcher | University of Jyväskylä |
| | Sales | Adobe |
| | Sales | Equifax |
| | Sales | TPZ |
| | Sales | Inbetween |
| Member | Sales Account Manager | Twitch |
| Member | Sales CRM Manager | Monster Worldwide Inc |
| Member | Sales Development | Neustar |
| Member | Sales Development | Sinch Engage |
| Member | Sales Development Rep | AppsFlyer |
| Member | Sales Development Representative | Appsflyer |
| | Sales Director | Mobius Knowledge Services |
| Member | Sales Director | Cuebiq |
| Member | Sales Director | Cuebiq |
| Member | Sales Director | Cuebiq |
| | Sales Director | Nielsen |
| Member | Sales Director, West | Yieldmo |
| Member | Sales Director, West Coast | Gimbal |
| Member | Sales Director, West Coast | Gimbal |
| Member | Sales Manager | Adjust |
| | Sales Manager | Criteo |
| Member | Sales Manager, Retail | Twitter |
| | Sales Operations Manager | BLACK |
| | Sales Planner | Discovery Communications |
| Member | Sales Planner | Cuebiq |
| Member | Sales Planner | Cuebiq |
| Member | Sales Planner | NBCUniversal |
| | Sales Rep | CBC |
| Member | Sales Training Manager | Disney |
| | SANOFI | Sanofi-Aventis |
| Member | SDR | Neustar |
| Member | Senior Account Executive | Neustar |
| Member | Senior Account Executive | Gimbal |
| Member | Senior Account Executive | Gimbal |
| Member | Senior Account Executive | Neustar |
| Member | Senior Account Executive | Gimbal |
| Member | Senior Account Manager | Google |
| | Senior Account Manager | sito |
| | Senior Analyst | Novus Next |
| | Senior Analyst | Crossmedia |
| | Senior Analyst | Kohl's |
| | Senior Analyst | Kohl's, Inc. |
| | Senior Analyst | The Home Depot |
| Member | Senior Associate | MindShare |
| Member | Senior Associate | Mindshare |
| Member | Senior Associate, Marketing Science | Mindshare |
| | Senior Brand Director, Marketing & E-Commerce | Quallis Brands Inc. |
| Member | Senior Brand Partner Lead | eBay |
| | Senior Buyer, Display & Online Video | Universal Orlando Resort |
| | Senior Client Executive | Direct Associates |
| | Senior Client Executive | Direct Associates |
| | Senior Data & Applied Scientist, Customer & Marketing Research | Microsoft |
| | Senior Data Analyst | Microsoft |
| Member | Senior Digital Marketing Director | GSK Consumer Healthcare |
| Member | Senior Director | Neustar |
| | Senior Director | Kantar |
| | Senior Director | Nabriva Therapeutics |
| Member | Senior Director Customer Experience | Hertz |
| | Senior Director Insights | Del Monte |
| Member | Senior Director of Brand | Kochava |
| | Senior Director Partnerships | Hertz |
| | Senior Director, B2B Marketing, PR & Social | Shopkick |
| | Senior Director, Business Development | The Trade Desk |
| | Senior Director, Client Success | Nativo |
| Member | Senior Director, Consumer Insights | Universal Parks & Resorts |
| | Senior Director, Customer Engagement Solutions | Macmillan Learning |
| | Senior Director, Customer Success & Revenue Product Solutions | Advance Local |
| | Senior Director, Data Acquisition | Equifax |
| | Senior Director, Digital Strategy | APCO Worldwide |
| Member | Senior Director, Marketing | Travelers |
| Member | Senior Director, Marketing Analytics | Neustar |
| Member | Senior Director, Product Marketing | AdTheorent |
| Member | Senior director, product marketing | Neustar |
| Member | Senior Director, SBC Acquisitions Marketing | Capital One |
| Member | Senior Director, Solutions Engineering | Neustar |
| | Senior Director, Strategic Accounts | WebMD |
| Member | Senior Event Marketing Manager | Appsflyer |
| | Senior Global Director ofMarketing & Communications | AdColony |
| Member | Senior Global Marketing Director | GSK Consumer Healthcare |
| | Senior Manager | Isobar |
| Member | Senior Manager | Flipkart |
| Member | Senior Manager - Digital | Western Union |
| Member | Senior Manager Media Planning | Kroger |
| Member | Senior Manager, Account Services | NBCUniversal |
| Member | Senior Manager, Ad Effectiveness | Pandora |
| | Senior Manager, Business Development | Integral Ad Science |
| Member | Senior Manager, Business Relations, Strategy & Planning (Frito Lay) | PepsiCo |
| Member | Senior Manager, Customer Data Strategy | The Home Depot |
| | Senior Manager, Data & Technology Consulting | OMD |
| | Senior Manager, Data Marketing & Creative Services | Tourism Whistler |
| | Senior Manager, Global Digital Marketing | Edgewell Personal Care |
| Member | Senior Manager, Growth Marketing | Cuebiq |
| | Senior Manager, Marketing Analytics | Ancestry.com |
| | Senior Manager, Marketing Analytics | Ancestry.com |
| | Senior Manager, Product Innovation & Operations | Samba TV |
| | Senior Manager, Social Media Marketing | Pitney Bowes Inc |
| | Senior Marketing Analyst | Ancestry.com |
| | Senior Marketing Director | MilkPEP |
| | Senior Marketing Manager | Loreal |
| | Senior Marketing Manager | MilkPEP |
| Member | Senior Marketing Manager | Amazon Web Services |
| Member | Senior Marketing Manager | Intuit |
| Member | Senior Marketing Manager | WU |
| Member | Senior Marketing Manager, Content Strategy | Monster |
| Member | Senior Media Planner | Kroger |
| Member | Senior Performance Marketer | Gimbal |
| | Senior Product Marketing Manager | Valassis |
| | Senior Product Marketing Manager | Valassis |
| | Senior Program Manager | Microsoft |
| | Senior Research Director | UPROXX |
| | Senior Social Media Manager | Tracfone |
| Member | Senior Software Engineer | Kargo |
| | Senior Specialist Interactive Strategy | CONNECT, powered by American Family Insurance |
| Member | Senior Vice President | NBCUniversal |
| | Senior Vice President, Client Partnerships | Ampersand |
| Member | Senior VP, Marketing | Lightbox OOH Video Network |
| Member | Senior VP, Product Strategy (Marketing Cloud) | Salesforce |
| | Service Line Country Leader | Ipsos |
| | SEVP, Research | Luth Research |
| | Shopper and Customer Marketing Group Head | PT Paragon Technology and Innovation |
| Member | Sr Marketing Manager - Digital & Product Delivery | Western Union |
| Member | Social Intelligence Lead, US Digital Analytics | GSK Consumer Healthcare |
| Member | Solution Architect | Neustar |
| | Sr AM | SITO Mobile |
| | Sr Analyst | eMarketer |
| | Sr Audience Acquisition Manager | ViacomCBS |
| Member | Sr Consultant | Neustar |
| Member | Sr Consulting Services | Neustar |
| Member | Sr Data Analytics Manager | Hallmark |
| | Sr Director of Marketing | CBS Interactive |
| | Sr Director of Product Marketing | Mobilewalla |
| | Sr Director of Research | WarnerMedia |
| | Sr Director, Product | IAB Tech Lab |
| Member | Sr Manager | NBCUniversal |
| | Sr Manager- LATAM | JNJ |
| Member | Sr Manager, Account Management | Neustar |
| Member | Sr Manager, Product | Capital One |
| | Sr Manager, SEM | Indeed |
| Member | Sr Marketing Specialist | Ally Financial |
| Member | Sr Media Planner | Kroger |
| Member | Sr PMM-Digital | AWS |
| Member | Sr Prin SE | Neustar |
| | Sr Strategist-Media | Southwest Airlines |
| Member | Sr. Analyst | NBCUniversal |
| | Sr. Analytics Manager | Microsoft |
| Member | Sr. Brand Manager | GSK Consumer Healthcare |
| Member | Sr. Business Analyst | Capital One |
| Member | Sr. Digital Manager | Coca-Cola |
| Member | Sr. Director | Capital One |
| Member | Sr. Director - Consulting Services | Neustar |
| | Sr. Director of Sales | Pathmatics |
| | Sr. Director, Ad Platform Strategies | Advance Local |
| | Sr. Director, Architecture | Advance Local |
| Member | Sr. Director, Customer Experience Management | Monster |
| | Sr. Director, Product | Samba TV |
| Member | Sr. Director, Sales and Strategy | Verizon Media |
| | Sr. Integrated Producer | KesselsKramer BV |
| Member | Sr. Interactive Marketing Specialist | AAA Mid-Atlantic |
| Member | Sr. Manager | GSK Consumer Healthcare |
| Member | Sr. Manager, Consulting Services | Neustar |
| Member | Sr. Manager, Data Management | Neustar |
| | Sr. Manager, Demand and Portfolio Mgt | aim specialty |
| | Sr. Manager, Effective Marketing | SmileDirectClub |
| Member | Sr. Manager, Integrated Marketing Campaign | Salesforce.com |
| Member | Sr. Manager, Integrated marketing campaign | Salesforce.com |
| Member | Sr. Manager, Marketing | Cuebiq |
| Member | Sr. Manager, Marketing Technology | Stitch Fix |
| | Sr. Marketing Analyst | Rakuten |
| Member | Sr. Marketing Data Analyst CHQ | IBM |
| | Sr. Marketing Manager | NextGate |
| | Sr. Marketing Manager, Client Development | Brandtrust |
| Member | Sr. Mgr. Marketing Analytics & Optimization | Molson Coors |
| | Sr. Partner, Analytics Advisory Leader | GENPACT |
| Member | Sr. PM Lead Management and Operations | Amazon |
| | Sr. Product Manager | Omaze |
| Member | Sr. Product Manager | Spectrum Reach |
| Member | Sr. Shopper Insights Mgr, Ecommerce | Kimberly-Clark |
| Member | Sr.Director, Digital Marketing | Ally Financial |
| Member | Strategic Account Manager | Salesforce |
| Member | Strategic Accounts | Neustar |
| Member | Strategic Digital Vendor Lead | Merck |
| | Strategic Planning group head | Mediacom |
| | Strategy | Sizmek by Amazon |
| | Strategy & Operations | Ancestry.com |
| | Strategy and planning coordinator | Visa |
| Member | Strategy Head of Content Marketing | Neustar |
| | Student | St. John's University |
| | SVP | Cognitiv |
| | SVP Digital Strategy | MARC USA |
| | SVP Enterprise Solutions | Dstillery, Inc. |
| | SVP Global Director, Publicis Media Analytics & Insight | Publicis Groupe |
| | SVP Media | MMGY |
| | SVP Media & Retail Channels | Wells Fargo |
| | SVP Product Strategy and Business Development | MRI-Simmons |
| | SVP Shopper Marketing | GTB |
| | SVP Strategy & Business Development | AdColony |
| | SVP Strategy, Group Director | Spark Foundry (A Publicis Media Agency) |
| Member | SVP, Advanced Advertising Products | NBCUniversal |
| Member | SVP, Customer Experience | The Hertz Corporation |
| | SVP, Digital | Williams Sonoma Inc |
| | SVP, Digital Products | Wiland, Inc. |
| | SVP, Digital Innovation & Consulting | Ipsos |
| | SVP, Digital Innovation & Consulting | Ipsos |
| Member | SVP, Global Marketing Optimization | Marriott International |
| | SVP, Marketing | Amobee |
| | SVP, Marketing | Mobilewalla |
| | SVP, Marketing Technology | Citi |
| Member | SVP, National Sales - West | Lightbox OOH Video Network |
| | SVP, New Products and Business Development | Luth Research |
| | SVP, Product | Kantar |
| Member | SVP, Strategy | PlaceIQ |
| Member | Team Lead | Facebook |
| Member | Team lead shopper engagement | GSK Consumer Healthcare |
| Member | US DGP | GSK Consumer Healthcare |
| Member | US Marketing Lead - Pain | GSK Consumer Healthcare |
| Member | US Media Strategy Lead | Merck |
| Member | US Tech Integration Lead | GSK Consumer Healthcare |
| Member | UX Designer | Mastercard |
| | Vice President ~ Digital Ad Tech | iLoopMobile |
| | Vice President Mobile CMS | iloopMobile/ LS / nVIDIA |
| | Vice President - Sales & Marketing | JSW CementLimited |
| Member | Vice President of Digital Capabilities and Platform Migration | Barclays US |
| | Vice President of Digital Growth | Lamar Advertising |
| | Vice President of Marketing | Education.com |
| Member | Vice President of Marketing | Reveal Mobile |
| | Vice President, Chief Privacy Officer | Sirius XM Radio |
| Member | Vice President, Consulting | Neustar |
| | Vice President, Digital Marketing | UPS |
| Member | Vice President, Digital Media Activation (India) | Essence |
| Member | Vice President, Dollar Brand | Hertz |
| Member | Vice President, Global Sponsorships (Sports and Entertainment) and Client Executive Programs | IBM |
| | Vice President, Marketing | Registria |
| | Vice President, Marketing & eCommerce | Signet |
| | Vice President, National TV & Digital Sales | Univision Interactive Media |
| Member | Vice President, NBCUniversal Sales | NBCUniversal |
| Member | Vice President, Performance Marketing | Salesforce |
| | Vice President, Product | Dstillery |
| Member | Vice President, Sales, NBCU | NBCUniversal |
| | Virtual Assistant | InAlignment Virtual Collaborations |
| | VP | J.P. Morgan Asset Management |
| | VP | Nielsen |
| | VP | Swiftmile |
| | VP | TVPage |
| Member | VP | JP Morgan Chase |
| Member | VP | Neustar |
| Member | VP | NAI |
| | VP | AIG |
| | VP | Brandsymbol |
| | VP | Genpact |
| | VP | AdColony |
| | VP | Bellomy |
| | VP | Cheddar/a4 Media |
| | VP | Comscore |
| | VP | Comscore |
| | VP | Genpact |
| | VP | Near |
| | VP | Nielsen |
| | VP - Digital & Mobility | Omnicom Media Group - India |
| | VP - Transformation Partner | Genpact |
| | VP Advance Insights | Advance Local |
| Member | VP Advertising Sales | Lightbox |
| | VP Analytics Innovation | Synchrony |
| Member | VP Business Development | Sinch Engage |
| Member | VP Customer Development & Strategy | Sinch Engage |
| | VP Customer Foundations | 84.51 |
| | VP Data Platform & Services | LendingClub |
| | VP Digital Operations | BCD Pinpoint |
| | VP DOOH | Swiftmile |
| | VP Engineering, Data Unit | Samba TV |
| | VP Global Product Strategy | Integral Ad Science |
| | VP Integrated Media | Active International |
| Member | VP Marketing | Herzing |
| | VP Marketing | Tourism Whistler |
| | VP Marketing | Infantino |
| | VP Marketing Technology | MMGY |
| | VP New Business | DigDev Direct |
| | VP of Business Development | Luth Reserach |
| | VP of Growth | IMVU |
| | VP of Marketing | Cognitiv |
| | VP of Performance Marketing | Omaze |
| | VP Product | Singular |
| | VP Product | Little Icy |
| Member | VP Product Development | Mastercard |
| | VP Product Marketing | Jobvite |
| Member | VP Research | Lightbox |
| | VP Research | Firefly Systems Inc |
| | VP Sales Agency, ATV & Platforms | Experian |
| Member | VP Sales EMEA LATAM | AdColony |
| | VP Strategic Partnerships | Cognitiv |
| | VP, Business Development | Samba TV |
| Member | VP, Client Advocacy | NBCUniversal |
| Member | VP, Data Products and Strategy | Clear Channel Outdoor |
| | VP, Data Science | New York Life |
| | VP, Data Science | New York Life |
| | VP, Data Solutions Architecture | Onemata |
| | VP, Director of Digital Innovation | HARRISON/STAR |
| Member | VP, Global Digital Marketing | Mastercard |
| Member | VP, Integrated Marketing | Beam Suntory |
| | VP, Marketing | Wells Fargo |
| Member | VP, Marketing | Cuebiq |
| Member | VP, Marketing | Kochava |
| | VP, Marketing | Crayola LLC |
| | VP, Marketing & Partner Insights | Viacom |
| Member | VP, Marketing Solutions | Neustar |
| Member | VP, Media & Performance | Epsilon |
| | VP, Media Operations & Agency Growth | Converge |
| Member | VP, Mobile Marketing Capabilities Lead | Wells Fargo |
| Member | VP, National Partnerships | Clear Channel Outdoor |
| Member | VP, Nationals Sales | Lightbox |
| Member | VP, Product Marketing | Clear Channel Outdoor |
| | VP, Product Marketing | Publicis Media |
| | VP, Research & Insights | Dotdash |
| | VP, Sales | Digital Remedy |
| Member | VP, Sales | Lightbox |
| Member | VP, Sales | Snap |
| Member | VP, Senior Managing Counsel, Privacy and Data Protection at Mastercard | Mastercard |
| | VP, Strategic Partnerships | Active International |