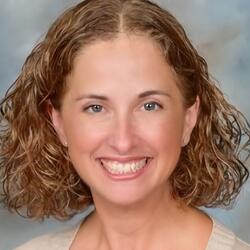 Tina Tonielli
Americas Lead, Consumer and Business Insights and Analytics
Tina Tonielli is the Americas Lead for the Consumer & Business Insights and Analytics organization at GSK Consumer Healthcare. In this role she leads the team tasked with uncovering insights and leveraging analytics to help optimize GSK's competitive position in the Americas region. Her team is responsible for transforming research into growth strategies supporting the base business and new product pipeline, ensuring accurate forecasting and business performance reporting, as well as guiding resource optimization to maximize top and bottom line.
Most recently Tina was the Global Consumer Experience lead for Pfizer Consumer Healthcare where she was the Global lead responsible for Insights and Analytics as well as stewardship of the Global design team. Prior to joining Pfizer Consumer Healthcare, Tina had an extensive career at Johnson & Johnson, where over 20 years she held a variety of leadership roles in marketing, insights and analytics and worked in both the Consumer Division at McNeil Consumer Healthcare and in Pharmaceuticals at Janssen North America.
Tina earned her BA from Drexel University.