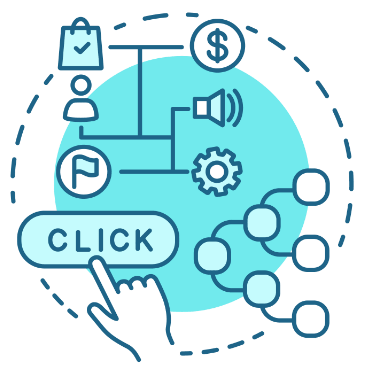 Even though the MMA's second-annual deep dive into marketing attribution was virtual this year, the four-hour event attracted hundreds of leading brand marketers and generated valuable insights from more than a dozen top tier speakers and experts.
In session after session at MATT Unplugged Virtual, presenters made it clear that marketing attribution—especially the Holy Grail of multi-touch attribution (MTA)—is only worth the effort if you have the necessary data and the ability to stitch it all together.
Over the course of the day, marketers gained insights into how to better connect the dots between marketing efforts and business outcomes. Here are eight takeaways designed to help ensure a more pleasant and productive journey towards attribution success:
MTA's promise doesn't match reality—yet.


Building and implementing a successful attribution solution is a complex process, and nearly half (46.43%) of MATT attendees were pessimistic about the future of MTA. This dovetails with MTA's notoriously low net promoter score over the years, most recently measured in 2019 at -26.

According to the MMA's resident attribution expert, Joel Rubinson, MTA has a bad rap because marketers have gotten burned and frustrated by walled gardens and unfulfilled promises. This general dissatisfaction was voiced by Tina Tonielli, Americas Lead, Consumer and Business Insights and Analytics at GSK, whose patience is wearing thin after two attempts at MTA implementations. "We haven't completely given up, but we're not there yet," she said on a panel about navigating the pitfalls of MTA deployment.

"The issue is being able to track a large portion of our sales all the way through the funnel," she said, noting that a large percentage of the drug company's sales are offline.



MTA won't happen overnight, but it can work.


MATT Unplugged attendees were buoyed by a presentation featuring Salim Sitafalwalla, Director, Consumer and Competitive Insights at AT&T and Cameron Jones, Facebook's Attribution Program Lead. Led by Marc Vermut, Vice President, Marketing Solutions at Neustar, the panel discussed how attribution came to life for AT&T's Cricket Wireless brand.

After more than a year of concentrated, coordinated effort involving a commitment from agency partners and internal stakeholders in media, marketing communications, and branding, the company was able to measure the impact of addressable and digital advertising on online and offline sales.

"Brick and mortar conversions are important for us," Sitafalwalla said, who noted that the granular visibility he gets from MTA has been worth the effort.



MMM complements MTA, but data could be skewed by the pandemic.


Sitafalwalla said that he uses MTA as a microscope and marketing mix modeling (MMM) as a telescope, relying on both to deliver deep insights. Chip Reno, AdTech Product Manager at T-Mobile, said that he uses MMM to decide where to spend money, while MTA helps him understand where to test.

While MMM and MTA can and should work hand-in-hand, marketers must be aware that consumer behavior changes induced by the COVID-19 pandemic are likely to skew MMM data for the next year and a half.

"MMM is looking backward over two or three years of history," said Joel Rubinson. "MMM is problematic right now because the relationship between sales and advertising has been totally disrupted, making MTA more important than ever."

In a separate session on consumer behaviors during lockdown and the current reopening, Drew Breunig, SVP of Strategy at PlaceIQ, advised marketers to look at county-level or more granular data to get the most accurate picture of whether consumers are out and about or still sheltering in place.



Attribution data is a goldmine for AI.


In a panel discussion led by Brian Quinn, U.S. President and General Manager of AppsFlyer, IMVU's VP of Growth Lomit Patel and Author Tom Taulli discussed the benefits of feeding attribution data into machine learning algorithms. 

Patel uses AI to predict the performance of different ads and messages and praised the unemotional technology for recommending a low-priced ad buy when other companies suddenly pulled spending back as COVID-19 hit.

In another session, Antonio Tomarchio, Founder & CEO of Cuebiq, said that machine and deep learning can help marketers measure incrementality. "Incrementality is a predictive analytics effort," he said. "All the tools are available to assess your investment in incremental sales, as long as you have the data."



MTA and privacy can coexist.


Facebook's Cameron Jones discussed the importance of privacy and explained how the company developed User Sets to share data with MTA providers while still protecting the privacy of individual consumers.

Most marketers agreed that cohort-level analytics are more important than customer-level analytics. According to Ancestry's Senior Director, Global Digital Marketing Lindsay Chastain, "looking at cohorts and segments is appropriate for most brands."

Her companion on a panel about the future of attribution, Antonio Tomarchio, agreed: even with less data and walled gardens, valuable predictive modeling and incrementality analyses are still possible. He said that "data provenance and governance are part of a brand's safety stack. Be transparent about how you're going to use data, set your privacy policies to the highest standard, and keep your vendors accountable."



A strong champion is needed to ensure MTA success.


Chastain went on to say that once a company commits to MTA, stakeholders must realize that there's no end state and that things will never be perfect. "Having a clear project driver, usually someone from analytics who has a good relationship with your media and data teams, is the main reason things move forward," she said. "Make sure you get buy-in for the operationalizing of MTA, and plan for life after implementation where you'll always be optimizing."



Fraud is costing you more than it should.


One way to optimize ad spend and campaign performance is to understand how fraud is affecting your marketing investments. Grant Simmons, VP of Client Analytics at Kochava, described the continuing problem of click flooding and offered three signs marketers should look for:


Unhealthy click-to-install ratio
High percentage of in-app traffic with no device ID
Cheaper CPI traffic mirroring the quality of organic installs

At MATT Unplugged Virtual, the MMA and Kochava revealed a free fraud assessment tool that marketers can use to see how much of their ad spend is likely being wasted. With a minimal amount of data and complete respect for security and privacy, you can learn in ten minutes how fraud is impacting your marketing activities.



There is a roadmap to MTA success that you can follow.


Reducing fraud, organizing data, and applying AI to specific use cases are things marketers can do today to help set the stage for using advanced analytics at scale to make powerful campaign changes on the fly.

For long-term MTA success, marketers can use the MTA Journey Map, developed by Joel Rubinson through the MMA's Marketing Attribution Think Tank (MATT). Consisting of five stages with five components in each stage, the MTA Journey Map will walk you through the steps required to make MTA a reality in your organization, from initiating the process to achieving effective deployment.

In addition to driving overall business growth, MTA will help strengthen the CMO brand and give marketing a more influential place at the table. The more disciplined we can be as marketers, the better it will be for ourselves and the organizations we support.