Agenda
Check out the Martech Vietnam 2022 Agenda NOW
Thursday, April 28, 2022
10:30 AM – 1:00 PM
Private Event - Roundtable Networking Lunch - The Art & Science To Maximizing Customer Lifetime Value
INVITED ONLY
Consumer behavior has drastically changed in such a short period of time that marketers have had to completely rethink their strategies in order to succeed — and even just survive. Everything, from acquisition to building audience loyalty and drivers of long-term growth, is now transforming. With customers increasingly judging brands by the digital experiences they provide, the potential for business has gone well beyond the physical world. As a result, mobile solutions that deliver convenience, connectivity, and productivity prove invaluable to exceed expectations.
 

1:30 PM – 1:45 PM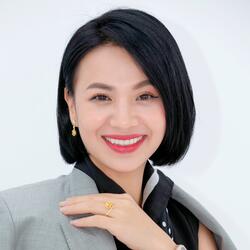 Country Manager Vietnam, Myanmar and Cambodia & Board Member Vietnam
1:45 PM – 2:25 PM
OMNI Channel – New business model for x2 impact: Consumer & Customer satisfaction
The session will deep dive into the following points which address the most concerns of marketers today about Omni-Channel.

- Omnichannel – global trend and context in SEA
- Why consumers shop Omnichannel & their on-line off-line journey. What matter the most to them in this journey
- Content – Data – Media in Omnichannel
- Used case of bringing Martech to Omnichannel for x2 impact
- Customer expectation on collaboration with brands
2:25 PM – 3:00 PM
Panel 1: Modern marketing era – time to reset and reboot with Martech
The theme-at-large is 'Modern marketing era – time to reset and reboot with Martech' in collaboration with DAN – The theme is no longer is for the forward-thinking and senior-level marketers but for the marketing community as a whole to be -
1. Agile
2. Customer-centric
3.. Technology-enabled

Join leading industry market leaders and brand custodians as they dive into four key areas:
· Relevance of First-Party Data in post COVID scenario.
· Do you expect Digital Spending to increase post-COVID.
· Are we investing enough into muscle memory - The right Martech stack
· How the D2C Strategy for brands will evolve.
3:00 PM – 3:30 PM
Panel 2: Unlock Higher ROI in Retail & Ecommerce with PersonalizationPan
The session deep dives into the role of personalization in enhancing the ROI for the retail and eCommerce industry and provides a roadmap for improving their personalization efforts across ever-changing customer journey leading to higher revenues and ROI.​

Key highlights:

- Current turbulent environment has disrupted the way people buy products & services
- Consumer behavior has become even more volatile, and they expect a deeper level of connection
- Growth momentum in Digital retail and ecommerce hasn't come without its own challenges
- ROI has never been more important than now to ensure that each marketing dollar is spent effectively
- Personalization of the offering leading to enhanced experience can be the key for marketers
3:50 PM – 4:20 PM
Panel 3: Data strategy - Martech Implementation in BFSI and others - Challenges & Management
This session deep dives into various Martech trends that are shaping the financial sector, implementation issues and challenges facing the BFSI Industry and their management.

Key Highlights:

- Relevance and importance of Martech solutions across industries are establishing slowly but steadily
- Implementing Martech requires a highly collaborative business culture across sales, marketing, service and IT
- Data, the biggest fuel of Martech solutions often poses challenges
- These challenges increase multi-fold in the case of the financial sector and others
- Customer financial data needs to be kept highly secured.
4:20 PM – 4:50 PM
Panel 4: Personalized Consumer Experience in the Age of Privacy
This session delves into personalization in times of data privacy and what should a brand do to overcome barriers to enable personalized real time experiences.

​Key Highlights:

- Today's consumer is not only aware of what they want but is highly volatile too.
- Identifying consumer needs and personalizing the offering can help brands delight them.
- Personalization for the masses is complex.
- Consumer behavior keeps changing hence collecting customer data and tracking it on an ongoing basis is essential.
- Third-party vendor data has its own limitations with data privacy and gets complex.
4:50 PM – 5:15 PM
What web3 disruption can teach us about planning for the customer of the future
Blurb: Emerging technologies enabled by blockchain are creating new avenues for brands to connect with customers across increasingly immersive environments. Crypto, NFT's, and the metaverse are enabling them to reward customers in ways traditional loyalty has never been able to before.
 
In this session we'll decode how organizations can leverage loyalty principles to become more relevant and responsive to their customers, leading to improved customer lifetime value, sales conversion, and brand equity.
 
You'll take away actionable insight on:
 
New ways bold brands are engaging with and identifying web3 customers
Challenges businesses face today in building platforms for the future
How market leaders are building contextual and authentic relationships across all channels
5:15 PM – 5:30 PM
Closing and Open for MMA Members Meetup, tailored for MMA members only and special invites.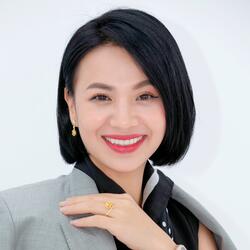 Country Manager Vietnam, Myanmar and Cambodia & Board Member Vietnam
Every 2 months, MMA Global members in Vietnam will take a chance to join an exclusive reunion for accelerating their business networking and robust learning opportunities.
5:30 PM – 5:45 PM
MMA Global is so proud of welcoming our new members in Vietnam, who are determine to support and bring their leadership thoughts to the marketing community together with the MMA Vietnam ecosystem of modern marketing.
5:45 PM – 6:30 PM
Member's Introduction and Business Networking