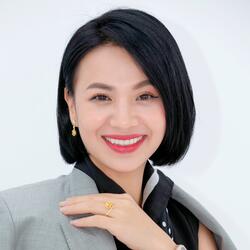 Phan Bich Tam
Country Director Vietnam, Myanmar and Cambodia & Board Member Vietnam
Phan Bich Tam is currently the Country Director of MMA Global, Inc. (www.mmaglobal.com) in Vietnam, Myanmar and Cambodia, her passion is instrumental in building a strong and cohesive mobile marketing ecosystem that aims to boost mobile as an indispensable medium since 2013.

With more than 12 years of experience, Tam has handled many different roles from Sales & Marketing Director, Regional Sales Manager and as CEO in various businesses. Before joining the MMA, Tam was a key member in the strategic team for leading ICT company funded by Mekong Capital and successfully grew the revenue by 500% over 2 years.
 
Tam is passionate about building community, making impacts, and encourage the application of mobile marketing for business transformation. Tam has been leading CSR Universal project (Non Profit https://www.csruniversal.org) and lecturing at VietnamMarcom, the most famous marketing school in Vietnam. Besides being a marketer, Tam is a certified style-coach by Style Coaching Institute  (https://www.stylecoachinginstitute.com), Tam loves fashion and love to inspire and change life with its beauty.  Tam holds a MBA from Gloucestershire University, UK.