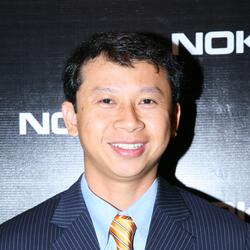 Mr. Minh  Nguyen has more than 25-year experience in marketing, advertising sales, technology and finance in many leading multinational companies. 
He has led the significant growth of Lava Digital Group from a startup to an integrated digital media group (overseas offices in Singapore and Myanmar) with well-respected international partners: Spotify, Daily Motion, TikTok, Netcore and Salesforce.
He used to be enlisted as Head of Marketing-Nokia Indochina, Marketing Director-Akzo Nobel Decorative Coatings, Marketing Manager-ICI Paints Vietnam, Global Export Manager & Financial Analyst- Procter & Gamble Vietnam. Mr. Minh Nguyen also received the awards Nokia Innovation and Excellence team 2008 and Nokia SEAP Marketing Excellence team 2009 (Nokia Messaging).