Agenda
Thursday, November 19, 2020
9:00 AM – 9:10 AM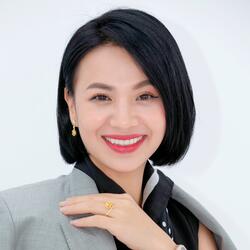 Country Manager Vietnam, Myanmar and Cambodia & Board Member Vietnam
9:10 AM – 9:30 AM
Keynote Session: Purposeful Marketing – The heart of Modern Marketing
E-Everything is one of the most critical consumer behavior change that happens due to Covid-19 pandemic. Media and technology landscape has been evolved significantly with the fastest pace we've ever seen to meet with such demand from consumers.
In this context, PURPOSE is the compass for every brand, every organization and every marketeer to be future-proofed to win consumer's heart in the long term. PURPOSEFUL MARKETING is the heart of modern marketing that each and everyone of us needs to fully embrace in order to ride on the wave of this pandemic successfully.
9:30 AM – 9:50 AM
Updates On Key Trends Of Vietnam Rural Consumers And Impacts Of The Pandemic 2020
With 66% of Vietnam population, rural areas have always been a growth source of FMCG brands. It's proven to be a stable revenue stream during hard time like we have just experienced in two waves of COVID-19 pandemic. Now the opportunities are opened for other industries. Through mobile marketing, rural areas became easier to approach. On behalf of the joint force of MMA members (Google, Facebook, Zalo, Infocus, Kantar), Coc Coc will illustrate mobile ecosytem of rural areas in both pre- and post-pandemic. We hope to inform Brands with relevant knowledge in the path to successful rural area penetration.
9:50 AM – 10:20 AM
The Rise of Vietnam's Internet Economy
The Panel will share how high Vietnam ranks in SEA based on growth and revenue in the Internet Economy, deep diving into what is driving Vietnam's Internet Economy. This panel will also share insights into how consumers are shifting to digital for their consumption across diverse categories (eg retail, education, finance, etc), as well as the top players in the region.
10:40 AM – 11:00 AM
Influencer Landscape & Practice In Vietnam
A closer look on Vietnam's influencer market in recent years coming along with concerns & challenges, practices & implementations, and trend forecasts
11:00 AM – 11:20 AM
eCommerce 4.0: Live Streaming eCommerce
Bessie Lee will speak on one of the hottest trends in marketing in China - live streaming ecommerce, and how live streaming is creating new and innovative ways for brands and retailers to connect with consumers. With 5G developing, advanced technologies such as data analytics, VR and AR technologies have given livestreaming huge market potential.

Bessie will also touch on the challenges for brands looking to add live streaming to their retail strategy.

As CEO of WPP China, Bessie played a key role in the digital transformation of China's largest advertising group, whilst making angel investments in the sector. Three years ago, she left WPP to launch China's first Martech VC fund at Withinlink, which invests in AI-powered tech start-ups that represent the next wave of innovation in China.
11:20 AM – 11:50 AM
Unlock the Missed Opportunity Around Gaming
Gaming is now the biggest mass marketing channel, similar to what social media marketing was 15 years ago. The stereotype of gamers is changing across all age groups and social demographics; It's more female, affluent and older than you think. PC to Console to Mobile and now eSports are all showing the value of engagement to advertisers especially during the recent COVID times. Join this discussion to understand how brands can communicate effectively within this massive gaming ecosystem.
11:50 PM – 12:00 PM
Best Showcases from Smarties Awards Vietnam 2020
How Biti's Hunter created a strong united national movement #ProudlyMadeinVietnam in 2020 first wave of pandemic?
How a national brand as Biti's reacted with the first wave of pandemic differently, inspiringly and stayed true to the brand new powerful platform #ProudlyMadeinVietnam?
Discover one of the best marketing campaigns of Biti's in the first half of 2020 – Biti's Hunter Canvas of Pride.
12:00 PM – 12:10 PM
Best Showcases from Smarties Awards Vietnam 2020
52 Week Non-Tv Engagement To Build 'Coca-Cola With Food' Habit
"Meal occasions" has consequently become a tough battle field among multiple beverage brands, all with heavy investments.
Coke Food campaign is critical to build "Goes well with food" attribute, recruiting more frequent consumers, accelerating volume growth. The campaign solidified the brand edge in "Meal occasion" and continue to stay relevant with consumers in the rapidly changing market through a connection framework spanning 52 weeks on non-TV mediums.