Agenda
Sunday, July 15, 2018
8:00 AM – 11:00 AM
Breakfast: World Cup Game
---
1:00 PM – 2:00 PM
Open to invited board members and marketers.
---
2:00 PM – 5:00 PM
Open to invited board members and marketers.
---
4:30 PM
Depart from Hotel to Offsite Winery
---
5:00 PM – 6:00 PM
*Family, Partners and Friends Welcome to Join
---
7:45 PM – 8:45 PM
Women Leading Change: War Zones, the Workplace, # Me Too. Now What? & Beyond
Zainab Salbi went from being a survivor of war in Iraq, where she was raised as the daughter of Saddam Hussein's private pilot, to helping over 430,000 women in eight conflict zones rebuild their lives as founder and former CEO of Women for Women International. Zainab shares her experiences from war zones where her organization created life changing opportunities for women to be able to work and contribute to the economic health of their communities. She goes beyond war zones to discuss her experiences as a CEO and how we need to get past our fear and lead with love. She also explores our culture of complicity and the objectification that has mainstreamed sexual harassment and the abuse of power by men against women from all walks of society. In this inspiring keynote, Zainab will move us forward on a road of change to end this cycle of violence, to create a nurturing environment where every person's potential can be fully realized.
Zainab has been called one of "25 Women Changing the World" by People, "100 Leading Global Thinkers" by Foreign Policy Magazine and one of 100 "The Most Creative People in Business" — Fast Company.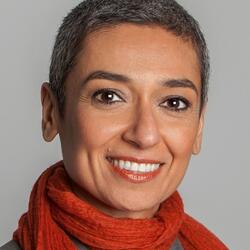 Bestselling Author, Host of PBS Show #Me Too, Now What? and
Founder of Women for Women International​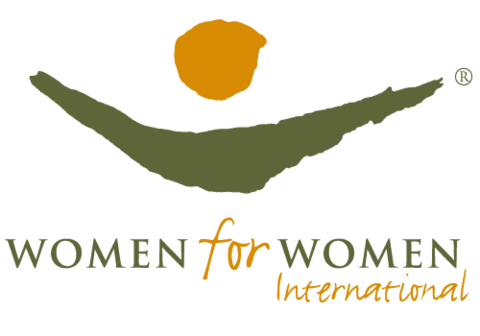 Tuesday, July 17, 2018
6:30 AM – 7:30 AM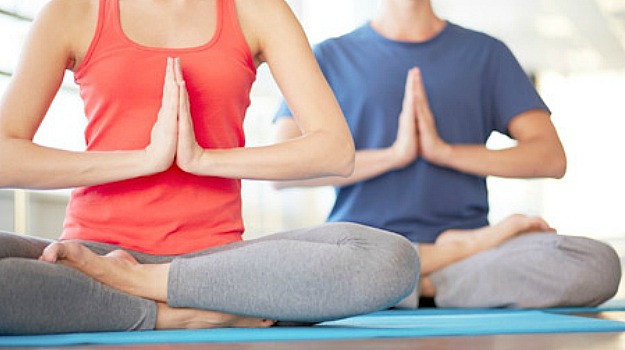 *Family, Partners and Friends Welcome to Join
---
7:30 AM – 8:45 AM
Breakfast & Morning Insights
Presentation begins at 8:15am.
The Consumer Engagement Crossroads: Getting Consumers to Opt-in, Before They Opt-out
Consumers are overwhelmed by the number of ads they see and nearly 70% say ads are not relevant to them. However, there is one type of ad format that 80% say provides a better advertising experience - opt-in video. In this presentation, hear findings from a nationwide study that outlines the current consumer mindset around advertising and opportunities for brand marketers going forward. Find out what consumers really think of opt-in video, how brand marketers view opt-in video in relation to more traditional ad formats like pre-roll and the opportunity for opt-in video to expand outside of the world of gaming and into the mainstream.
9:15 AM – 9:45 AM
No-Holds-Barred Interview: Trump's Social Media Bullet, Brad Parscale and Bloomberg TV's Emily Chang
Supporter or dissenter, you can't argue that the 2016 Presidential Election was like nothing ever seen before. Attendees will hear an exclusive, unrestricted interview with Brad Parscale, Digital Director for the 2016 Trump Presidential Campaign, on how he changed America's future with an astonishing social media strategy. Emily Chang, anchor and executive producer of "Bloomberg Technology," will delve into how Parscale manipulated today's marketing platforms to push a conservative agenda and successfully pulled off a presidential win that shocked the world.
9:45 AM – 10:15 AM
MGM Resorts Reinvents itself to Entertain The Human Race
Learn how MGM Resorts International is transforming itself from a group of Las Vegas hotels and casinos into a powerful global entertainment brand offering unrivaled entertainment experiences. Lili Tomovich, Chief Experience and Marketing Officer at MGM Resorts, will share its journey of brand reinvention and how it connected emotionally with employees and guests to deliver on its brand purpose. Tomovich reinforces that although leveraging technology to deliver a guest experience is critical in this day and age, never forgetting the importance of human engagement is at the heart and soul of their brand. She shares how, to connect emotionally, the brand promise must come to life at every point of customer contact with the help of the organizations' greatest asset — its people.
10:15 AM – 10:40 AM
How Mobile Apps are Changing the World
Mobile apps have shaped the way we live our daily lives. They give us the power to do nearly everything — from ordering a burrito while lounging on the couch to finding a significant other with a few swipes on a dating app. So why don't we harness the power of this same technology to solve some of the world's bigger problems and even the biggest problems? That's exactly what Copia has set out to do. Hear how Komal Ahmad, Founder and CEO of Copia, is using mobile technology, data and analytics, and a sophisticated algorithm to dramatically reduce food waste and solve the World's Dumbest Problem - hunger. Don't miss a truly inspirational session with a formidable leader sharing how mobile is shaping the future.
11:00 AM – 11:30 AM
Building a Shopping Experience for the Future of Mobile Commerce
Boxed, the popular ecommerce start-up known as the "Costco for millennials" is laser-focused on building a best-in class mobile shopping experience while also keeping a fast-paced and positive culture throughout the organization. Jackson Jeyanayagam, CMO of Boxed, will share the story of Boxed's rapid growth going from $40,000 in sales to $100 million in three years, how the company's generous employee benefits strengthens its brand, and how it all ultimately contributes to the future of how mobile commerce is evolving.​
11:30 AM – 12:00 PM
Subway Employs Next Generation Mobile Communication and Commerce
The next generation of mobile communication and commerce is here. Rich Communication Services (RCS), a dynamic and interactive technology that mimics the conversational simplicity of messaging is being used to engage and drive customers to Subway. Hear Carissa Ganelli, Chief Digital Officer at Subway share the results of its RCS trial and how it is driving advancements in mobile loyalty, SMS, and mobile apps to deliver a personalized ordering experience in seconds – and in clicks.
12:00 PM – 12:30 PM
The personal computer S-curve gave us 1.5 billion PCs and 3 billion people online, and now the smartphone S-curve is giving a computer to everyone on earth. So today, we have two innovation conversations: First, what can we build on the billion-scale platforms we have, what new models can we create, and do the internet giants leave any room? And second, what are the NEXT S-curves — the next transformative technology waves?