MMA Innovate
Imagining the Future of Marketing in a Mobile Connected World
Here comes tomorrow, the epicenter of which is mobile – closer, personalized, powerful. This is about to further explode with the spread of 5G, AI, and other emerging technologies. Mix in a growing generation of screenagers and mobile obsessed consumers, and you have a once-in-an-era transformation in the way brands and their customers interact.
For marketers this means adapting to marketing in a mobile connected world – creating customer experiences that matter and are meaningful.
The connected consumer generation defines how we need to transform, change and deliver relevancy – they are creating a movement that transcends the marketing channel. A movement of new values, beliefs and self-understanding about their role and influence on the communication process. Now we must act and fulfill on these consumer expectations by creating our own global movement of pioneering dynamic thought leadership that sustainably turns vision into reality!
At INNOVATE we are bringing together marketing thought leaders, tech experts, researchers, creatives, whose work is designed to benefit tomorrow's consumers and their changing mindset. A brand alone has the power to change but only together can we create a movement with endurable impact.
The time to innovate is now and INNOVATE is where we tell these stories of change. Join the movement to #ShapeTheFuture of Marketing.
Current attendees include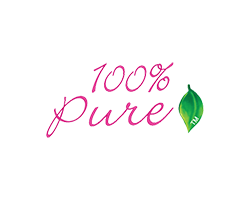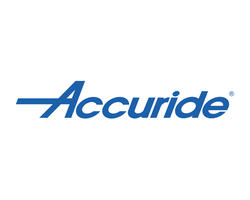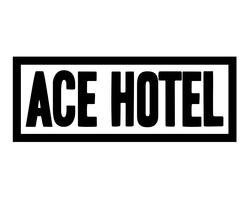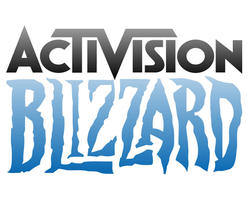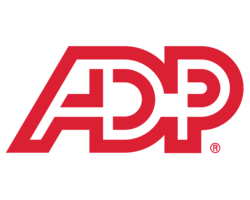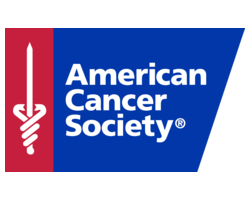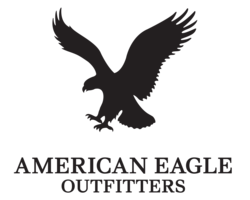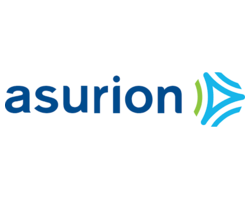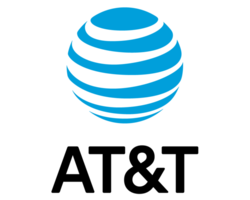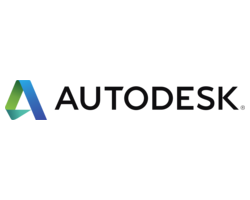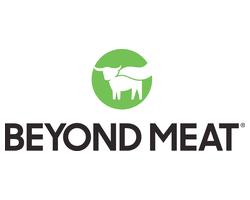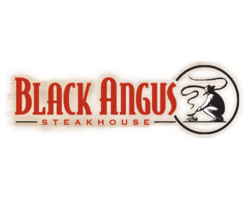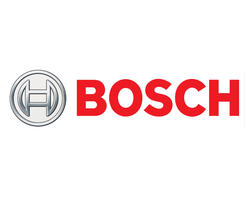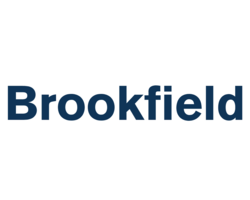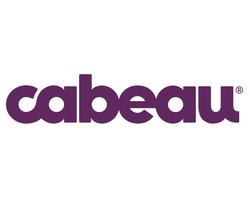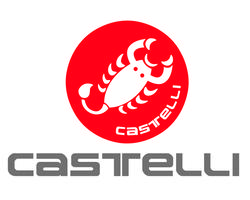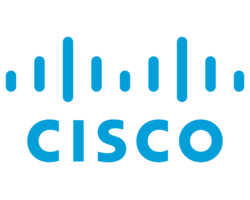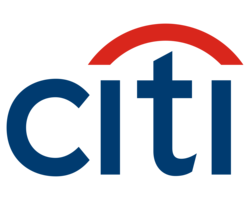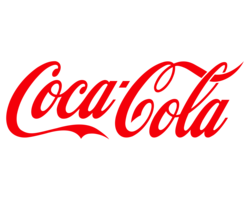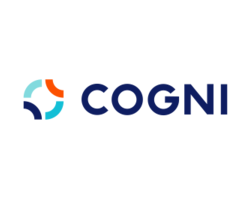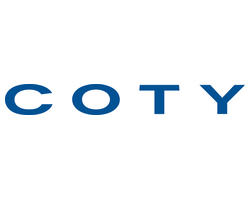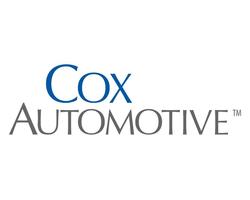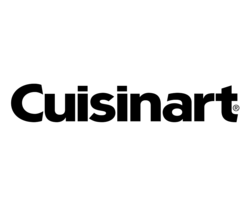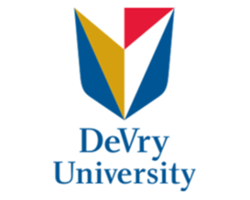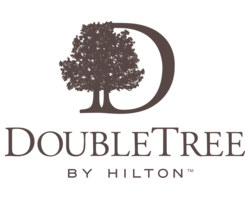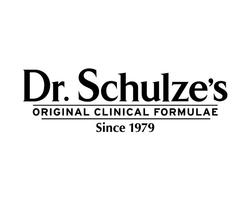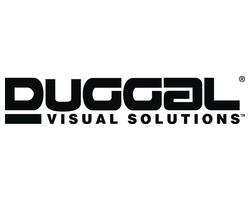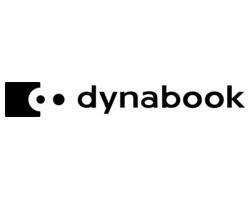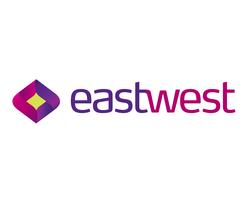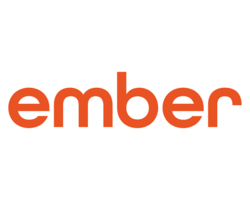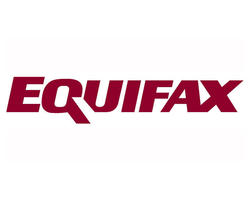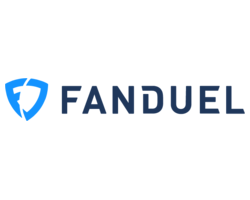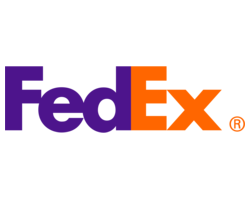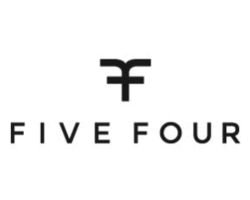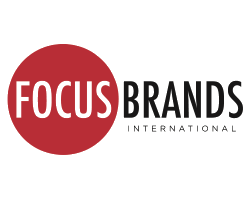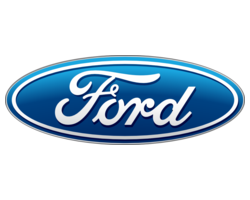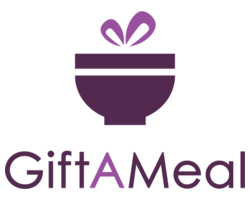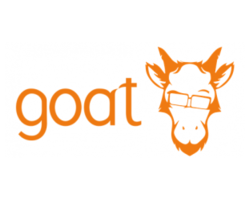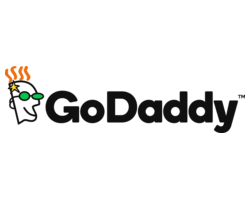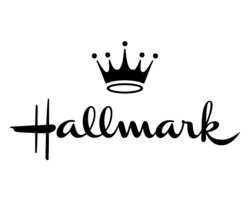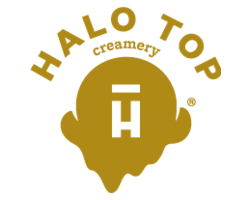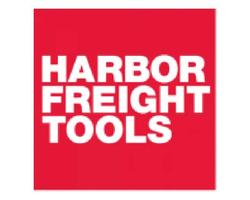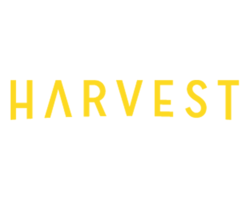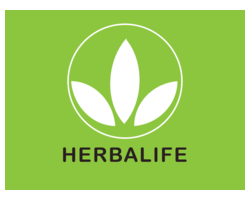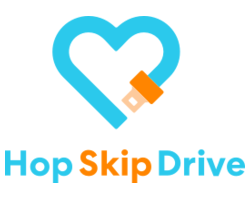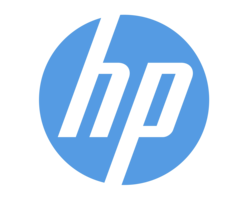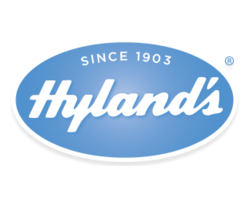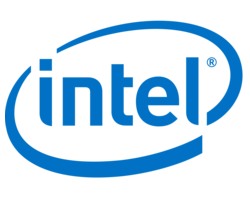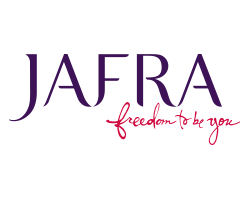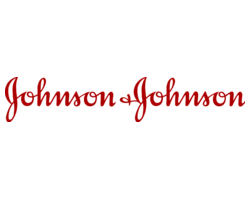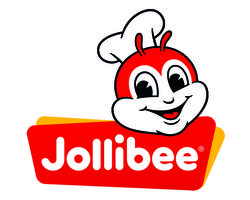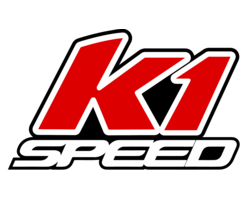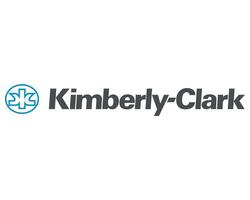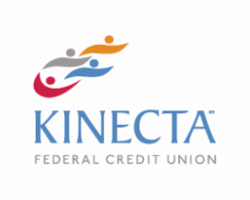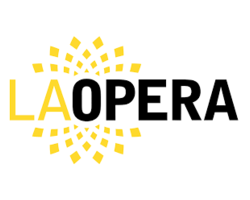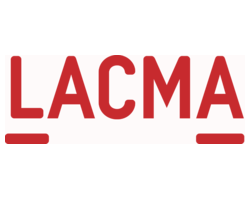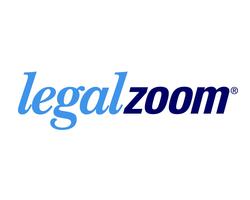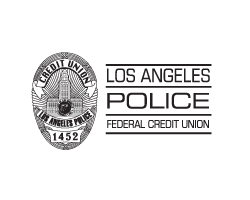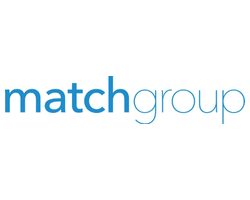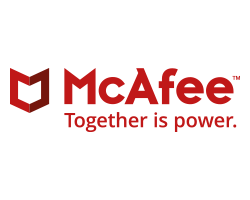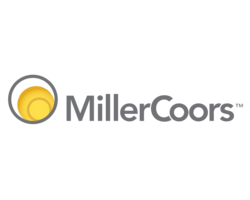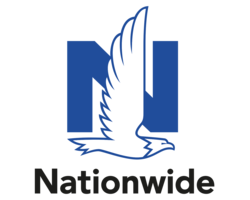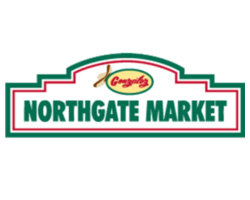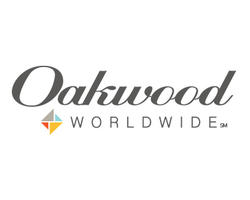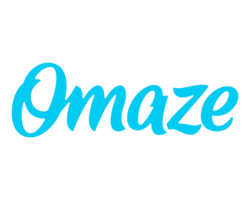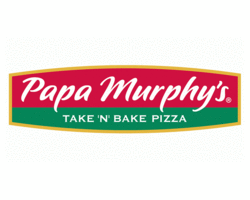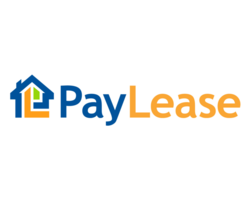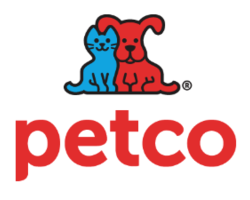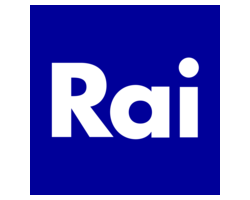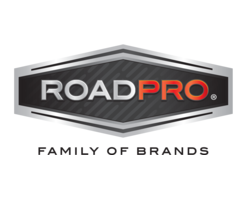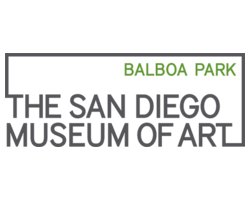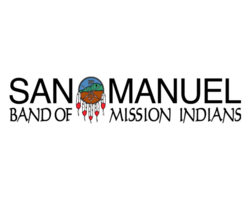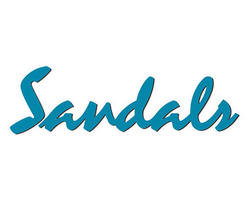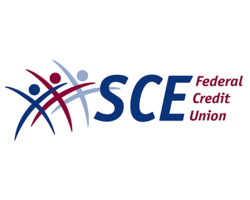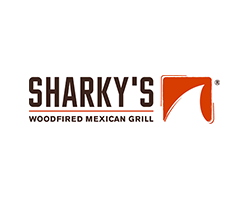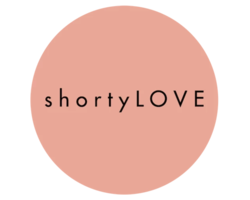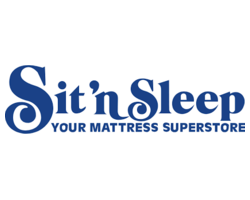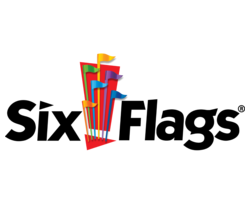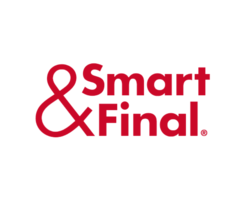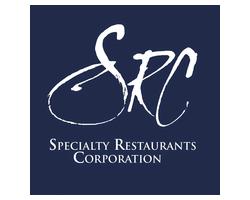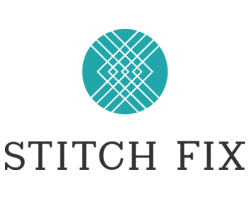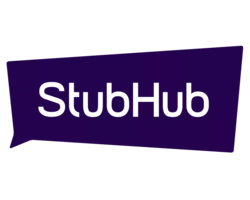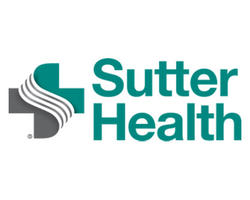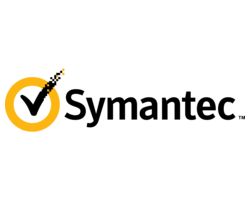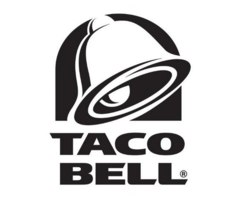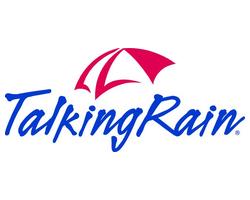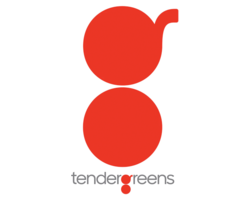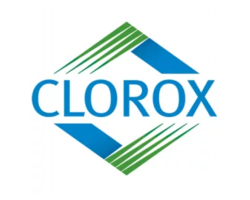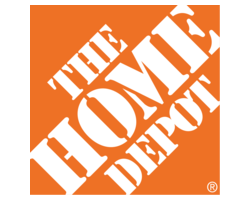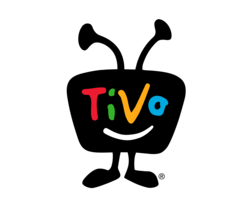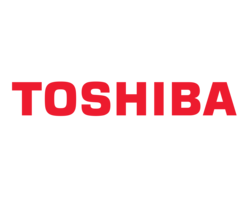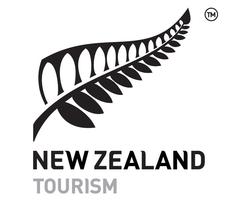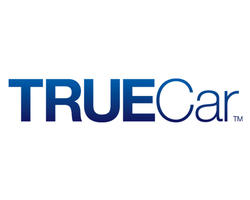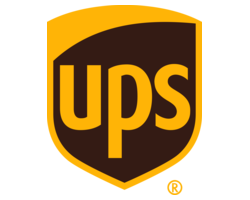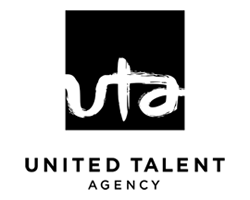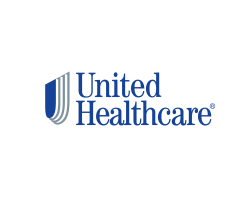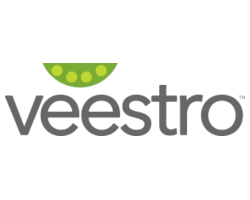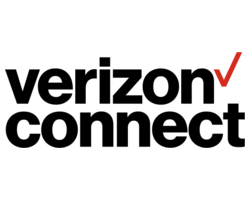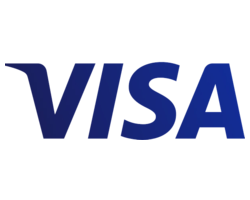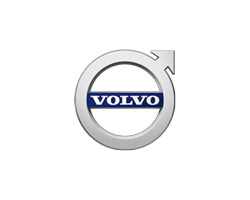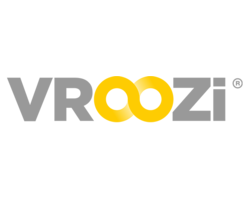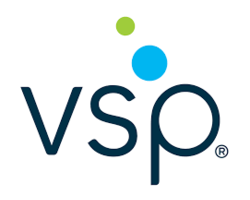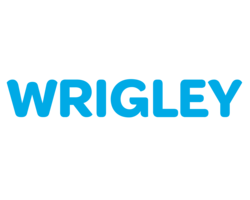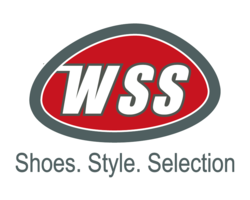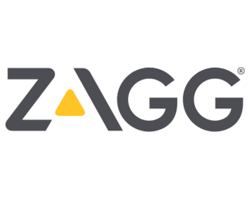 | Member | Job Title | Company |
| --- | --- | --- |
| | Account Director | Cuebiq |
| | Account Director | Epsilon |
| | Account Executive | Digital Trends |
| | Account Executive | Gimbal |
| | Account Executive | Vistar Media |
| | Account Manager | Cuebiq |
| | Account Manager, Brand, Marketing & Digital | Marriott International |
| | Acquisition Marketing Manager | Tacori |
| | Adtech Lead, North America | PepsiCo |
| | Advertising and Brand Marketing Manager | K1 Speed |
| | Advertising and Email Manager | LA Opera |
| | Architect | Visa |
| | Area VP | kaiser permanente |
| | Art Director | Guthy-Renker |
| | Associate Brand Manager, Digital | Coty |
| | Associate Creative Director | smiledirectclub |
| | Associate Director of Operations | USC Norris Cancer Center AYA Program |
| | Associate Director, Advertising & Partnerships | LA Opera |
| | Associate Director, Design | San Diego Museum of Art |
| | Associate General Counsel | Chanel, Inc. |
| | Associate Manager, Industry Relations | Google |
| | Associate Manager, Marketing | Cuebiq |
| | Associate Marketing Manager | Mattel |
| | Associate Media Director | MMGY |
| | Associate Partner Cogntive and AI | IBM |
| | BDM | Epsilon |
| | Binational Consultant | Enciso Consulting |
| | Board Advisor | Trajectory Sports Media |
| | Brand Coordinator | Five Four Group |
| | Brand Director | Hyland's |
| | Brand Director | SEGA |
| | Brand Director Clairol Professional & Wella | Coty |
| | Brand Experience | MillerCoors |
| | Brand Manager | The Coca Cola Company |
| | Brand Manager | Verizon Connect |
| | Brand Marketing | Verizon Connect |
| | Brand Marketing & Partnership Development Manager | Unique Vacations, Inc. |
| | Branding Manager | Kinecta Federal Credit Union |
| | Business Consultant | Kaiser Permanente |
| | Business Development | Netflix |
| | Business Development Director | Givaudan |
| | Business Development Manager | 3Cinteractive |
| | Business Development Manager | Linkfire |
| | Business Development Manager | Linkfire |
| | Business Development Manager | Linkfire |
| | Business Development Manager | TEGNA |
| | Business Development Manager, Enterprise | Chatmeter |
| | Category Manager | American Eagle |
| | CCO | Stance |
| | CEO | ASQ360 Market Research |
| | CEO | Captivate |
| | CEO | Encantos |
| | CEO | Fonemedia |
| | CEO | GroundTruth |
| | CEO | JOYCITY Annex |
| | CEO | shortyLOVE |
| | CEO | TreSensa, Inc. |
| | CEO | Vintkona |
| | CEO & Co-Founder | PlaceIQ |
| | Chief Communications & Brand Officer | OpenX |
| | Chief Digital & Innovation Officer | Petco |
| | Chief Digital Officer | LegalZoom |
| | Chief Experience Officer | SCE FCU |
| | Chief Growth Officer | Dentsu |
| | Chief Growth Officer | Publicis Groupe |
| | Chief Innovator | Gathr lab |
| | Chief Marketing & Innovations Officer | Welk Resort Group |
| | Chief of Revenue | Gathr lab |
| | CMO | Activision Blizzard Esports |
| | CMO | Black Angus Steakhouse |
| | CMO | Braze |
| | CMO | COgni |
| | CMO | MAAPartners |
| | CMO | Marriott International |
| | CMO | Sharky's |
| | CMO | Sutter Health |
| | CMO | Verizon Connect |
| | CMO | Yopter |
| | Co-Founder | Appolition |
| | Co-Founder | KolBaKol Consulting |
| | Co-Founder | KolBaKol Consulting |
| | Co-Founder | Veestro |
| | Co-Founder / Executive Creative Director | WALO |
| | Co-Founder / Managing Partner | WALO |
| | Co-Founder, CCO | Grounded World |
| | Communications and Digital Marketing Lead, Mentor | Johnson & Johnson |
| | Consumer Insights and Data Analytics | Data Ephiphaniea |
| | Consumer Insights Manager | Newell Brands |
| | Content Marketing Manager | 1970 |
| | Controller | C1p solutions |
| | COO | Wavemaker Global |
| | Coordinator | Corporate Communications |
| | Copywriter | Kaiser Permanente |
| | Copywriter | Kaiser Permanente |
| | Corporate Communications | United Talent Agency |
| | Council, Compliance & Policy | Network Advertising Initiative |
| | CPO | Yopter |
| | Creative Director | AT&T Entertainment Group |
| | Creative Director, Product Design | Symantec |
| | CRM Lead | Stitch Fix |
| | CRO | AdTheorent |
| | CRO | Digital Trends |
| | Cross Platform Sales Manager | CNN en Espaniol |
| | Cultural Strategist | Quantasy & Associates |
| | Customer Development Manager | PepsiCo |
| | Customer Marketing | Intel |
| | Demand Planning Manager | Harbor Freight Tools |
| | Digital Analytics | Samsung |
| | Digital Content Strategist | SoCalGas |
| | Digital Marketing Analytics Manager | FordDirect |
| | Digital Marketing Assistant | Dr. Schulze's |
| | Digital Marketing Director | UnitedHealthcare |
| | Digital marketing Exec | GoDaddy |
| | Digital Marketing Manager | DeVry University |
| | Digital Marketing Manager | Madison Reed |
| | Digital Marketing Manager | Tender Greens |
| | Digital Marketing Project Manager | GSK |
| | Digital Strategy Specialist | Volvo Cars USA |
| | Dir Marketing Strategy - Intel Sports | Intel |
| | Dir of Client Services | JAMS-ADR |
| | Director | AT&T |
| | Director | Coty |
| | Director | Kaiser Permanente |
| | Director | Leadid LLC |
| | Director | Microsoft |
| | Director | Simulmedia |
| | Director | TM Brand Builders |
| | Director - Enterprise Marketing | Union Bank |
| | Director Audience Data Solutions | Fox |
| | Director Brand Marketing | Verizon Connect |
| | Director Consumer Insights and Data Analytics | Harvest Health & Recreation |
| | Director Content Strategy | Airship |
| | Director of Business Development | SignalFrame |
| | Director of Catering and Special Events | Panda Restaurant Group |
| | Director of Client Analytics | Kochava |
| | Director of Client Services | Prohaska Consulting |
| | Director of CRM | San Manuel Ban of Mission Indians |
| | Director of Customer Acquisition | NTWRK |
| | Director of Digital Growth | Blaze Pizza |
| | Director of Global Marketing | Belkin |
| | Director of Growth Marketing | GOAT |
| | Director of Marketing | Belkin |
| | Director of Marketing | Bosley, Inc. |
| | Director of Marketing | Five Four Group |
| | Director of Marketing | Roadway Moving |
| | Director of Marketing | Tender Greens |
| | Director of Marketing & Communications | Cuisinart |
| | Director of Media Intelligence | SAS |
| | Director of Media Sales and Strategy | T-Mobile |
| | Director of Publicity & Communications | Warner Bros. Television |
| | Director of Sales | Vroozi, Inc |
| | Director of Sales & Marketing | Doubletree Suites by Hilton |
| | Director of Sales & Marketing | The St. Regis San Francisco |
| | Director of Sales, West | Adjust |
| | Director of Shopper and Trade Marketing | Halo Top Creamery |
| | Director of Strategy | TEAM Enterprises |
| | Director of Strategy & Integration | WALO |
| | Director Product Marketing | Factual |
| | Director Strategic Marketing | Aetna |
| | Director- Global Digital | Marriott International |
| | Director, Advertising & Media | FX Networks |
| | Director, Brand Partnerships | Branded Entertainment Network |
| | Director, Brand Partnerships | Cogni |
| | Director, Business Development | Dynata |
| | Director, Category Management & Offer Development | BP West Coast Products |
| | Director, Client Partnerships | Ampersand |
| | Director, Consumer Finance Marketing | MUFG Union Bank |
| | Director, Consumer Market Insights | Coty |
| | Director, Consumer Media Marketing | Verizon Media |
| | Director, Corporate Marketing | PayLease |
| | Director, Corporate Partnerships | Six Flags Entertainment |
| | Director, Customer & Market Insights | Petco |
| | Director, Donor Relations | LACMA |
| | Director, Enterprise | Mobilewalla |
| | Director, Innovation Specialist | MUFG Union Bank |
| | Director, Marketing Strategy & Operations | Stitch Fix |
| | Director, Media | PepsiCo |
| | Director, Membership & Advertising Sales | Los Angeles Tourism |
| | Director, Retention Marketing | Harbor Freight Tools |
| | Director, Trade and Shopper Marketing | Halo Top |
| | Earned Media | Home Depot |
| | Editor | Kaiser Permanente |
| | Email Marketing Manager | Five Four Group |
| | Emerging Tech Researcher | Bosch |
| | EVP | Starcom |
| | EVP Strategic Sales | Kochava |
| | EVP, Advertising Sales | Captivate |
| | EVP, Client Partnerships | GSTV |
| | EVP/Brand Strategy & Growth | Symmetri Marketing Group |
| | Exec VP & MD Nielsen Media Demand Side | Nielsen |
| | Executive Director | Wavemaker Global |
| | Executive Director of Digital Marketing | Applebee's Restaurants |
| | Experiential Marketing | Verizon Connect |
| | Field Marketing Director | MillerCoors |
| | Field Marketing Manager | Verizon Connect |
| | Field Marketing Manager | Volvo Cars USA |
| | Founder | Mindsense |
| | Founder & CEO | Chalk Digital, Inc. |
| | Founder & CEO | Giftameal |
| | Frontend and Content Manager | Coty |
| | Game Marketing Lead | Supercell |
| | Global Brand President | Digitas |
| | Global Brand Protection | Cabeau |
| | Global Director Strategic Analytics | MillerCoors |
| | Global Director, Digital Innovation | Kimberly-Clark |
| | Global Field Marketing | Beyond Meat |
| | Global Head of Loyalty | StubHub |
| | Global Marketing Manager | Verizon Connect |
| | Global media director | Activision |
| | Global Partner Marketing Manager | Symantec |
| | Global Partnerships Manager | McDonald's |
| | Global President | Teads |
| | Global Sales | Choice Hotels |
| | GM | MediaPlier, LLC |
| | GM Global DTC | MVC |
| | GM of Data and Analytics | Yieldmo |
| | Group Account Director | TEAM Enterprises |
| | Group Creative Director | Publicis Sapient |
| | Group VP, Consumer Interaction Practice | Epsilon |
| | Growth & Media Strategy Manager | Stitch Fix |
| | Growth Marketing Manager | HopSkipDrive |
| | Growth Marketing Manager | Omaze |
| | Head of Agency Solutions & Partnerships | Experian |
| | Head of Analytics | MUFG Union Bank |
| | Head of Communications | O'Keefe Reinhard & Paul |
| | Head of Consumer Marketing | DoorDash |
| | Head of Digital | O'Keefe Reinhard & Paul |
| | Head of Digital | ToughBuilt Industries |
| | Head of Digital Insights | Jumpshot |
| | Head of Global Growth, Qualtrics | SAP Qualtrics |
| | Head of Global Industry Relations | Google |
| | Head of Marketing | Ember |
| | Head of Marketing | Veestro |
| | Head of Sales and Retail | The Shark Group |
| | Head of Sales, West | Spotify |
| | Head of strategic marketing | Samsung Ads |
| | Lead Analyst, Editor "The Myers Report" | MyersBizNet |
| | Lead Marketing Manager | AT&T |
| | Loyalty Strategy | StubHub |
| | Manager | Cuebiq |
| | Manager | PETCO |
| | Manager, Ad Effectiveness | Pandora Media |
| | Manager, Ad Product UX | Cox Automotive |
| | Manager, Loyalty Strategy | Marriott International |
| | Manager, Marketing Content | Kaiser Permanente |
| | Manager, Media Data and Innovation | McDonald's |
| | Manager, Rewards & Digital Owner Marketing | Hyundai Motor America |
| | Manager, SEO Content Strategy | The Home Depot |
| | Managing Director | Accenture |
| | Managing Director | IN |
| | Managing Director, Marketing | Union Bank |
| | Managing Director, North America | Gameloft |
| | Managing Editor | Esri |
| | Managing Partner | Middleshift Inc |
| | MarCom Manager | Jacuzzi Brands LLC |
| | Market Research Analyst | TechStyle Fashion Group |
| | Marketing | Equifax |
| | Marketing | RAI |
| | Marketing | Verizon Connect |
| | Marketing Advisor | FedEx |
| | Marketing and Community Outreach Manager | 1200 Getty Center Dr |
| | Marketing Consultant | American Campus Media |
| | Marketing Consultant | Katie Schoeben Marketing |
| | Marketing Coordinator | Five Four Group |
| | Marketing Coordinator | Thinkazoid |
| | Marketing Coordinator | United Talent Agency |
| | Marketing Director | Coty |
| | Marketing Director | The Marcus Buckingham Company, an ADP Company |
| | Marketing Director, Sales | Los Angeles Tourism |
| | Marketing Innovation | Stitch Fix |
| | Marketing Manager | Ace Hotel |
| | Marketing Manager | Albertsons Companies, LLC |
| | Marketing Manager | Atelier Ace / Ace Hotel |
| | Marketing Manager | Belkin |
| | Marketing Manager | Channel Factory |
| | Marketing Manager | Dynabook Inc. |
| | Marketing Manager | Experian |
| | Marketing Manager | GoodRx |
| | Marketing Manager | Kaiser Permanente |
| | Marketing Manager | Los Angeles Police Federal Credit Union |
| | Marketing Manager | Match Group |
| | Marketing Manager | Mattel |
| | Marketing Manager | McAfee |
| | Marketing Manager | Papa Murphy's |
| | Marketing Manager | Sit n Sleep |
| | Marketing Manager | Specialty Restaurants Corporation |
| | Marketing Manager | Tourism New Zealand |
| | Marketing Manager | TrueCar |
| | Marketing Manager | VSP Vision Care |
| | Marketing Project Manager | Northgate Market |
| | Marketing Research Specialist | American First Credit Union |
| | Marketing Specialist | Dollar Shave Club |
| | Marketing Specialist II | AutoZone |
| | Marketing Strategy Manager, Small Business | MUFG Union Bank |
| | Media Manager | Jack in the Box |
| | Media Strategist | R&R Partners |
| | Medical Director | Heal |
| | Medical Marketing Lead - Global Allergy | Bayer |
| | Minister of Merchandising | Microsoft |
| | National Marketing Director | Hallmark |
| | National Marketing Manager | Kaiser Permanente |
| | National Sales Manager | Six Flags Entertainment |
| | OEM Sales Director, Location Intelligence / Data Enrichment / CIM solutions | Pitney Bowes |
| | Online Marketing Manager | AT&T |
| | Online Marketing Specialist | Accuride International, Inc. |
| | Owner | Consumer Catalyst |
| | Partner | DAC Group |
| | Partner | Group Guru |
| | Partner | Locker Room Agency |
| | Performance Marketing Manager | Immutable |
| | Practice Manager | Conduent |
| | President | Clear Channel Airports |
| | President | Leadid LLC |
| | President | MassGenie |
| | President | Muse |
| | President | NRS Marketing Solutions |
| | President | Omaze |
| | President & CEO | New Breed w |
| | President, Head of North America | Mobkoi Mobile Marketing |
| | Principal | 454 Marketing, LLC |
| | Principle | DLM Entertainment |
| | Principle | DNA Media Lab |
| | Product Director, US Marketing | Johnson & Johnson |
| | Product Innovation Lead | Philips |
| | Product Manager | Zagg |
| | Product Manager Innovation and Transformation | Cisco Systems Inc |
| | Product Marketing Manager | VSP Vision Care |
| | Product Owner | Farmers Insurance |
| | Product Strategy & Marketing Leader | IBM Watson Advertising |
| | Programmatic Specialist | R&R Partners |
| | Regional Sales Director | PlaceIQ |
| | Regional Vice President of Sales | Blis |
| | Regional Vice President of Sales, West | PlaceIQ |
| | RVP, Client Partnerships | GSTV |
| | Sales Director | Jumpshot |
| | Sales Director | Outbrain |
| | Sales Director, West Coast | Gimbal |
| | Sales Leader, DDM | Equifax |
| | Sales Manager | Los Angeles Tourism |
| | Senior Account Executive | Firefly |
| | Senior Advertising & Promotions Manager | John's Incredible Pizza Company |
| | Senior Analyst | Publicis |
| | Senior Analyst, Customer Strategy and Insights | vistaprint |
| | Senior Associate Marketing Manager | Hallmark Labs |
| | Senior Brand Manager | Talking Rain |
| | Senior Brand Partner Lead, Finance & Charity | eBay Advertising |
| | Senior Content and Community Manager | RoadPro Family of Brands |
| | Senior Copywriter | Kaiser Permanente |
| | Senior Creative Engineer | Google |
| | Senior Customer Marketing Manager | Verizon Connect |
| | Senior Director Brand Communications | Hilton |
| | Senior Director of Marketing | Harbor Freight Tools |
| | Senior Director Product Development | The Marketing Store |
| | Senior Director Strategic Accounts | Factual |
| | Senior Director, Business Development | ADP |
| | Senior Director, Business Development | The Spaceship Company |
| | Senior Director, Digital Marketing | Harbor Freight Tools |
| | Senior Manager | Activision Blizzard |
| | Senior Manager | Kaiser Permanente |
| | Senior Manager Entertainment Marketing/Partnerships | PUMA |
| | Senior Manager Integrated Marketing | Zulily |
| | Senior Manager, Advanced Analytics | Twitter |
| | Senior Manager, Brand Marketing | Verizon Connect |
| | Senior Manager, Insights Explorer | Mars, Inc |
| | Senior Manager, Marketing & Media | Smart & Final |
| | Senior Manager, Marriott Digital | Marriott International |
| | Senior Manager, Strategic Analytics | Disney Parks, Experiences and Products |
| | Senior Manager, WW Marketing Communications | Herbalife, International |
| | Senior Marketing Manager | Belkin |
| | Senior Product Marketing Manager | Farmers Insurance |
| | Senior Product Marketing Manager, Mobile and Emerging Channels | Choice Hotels |
| | Senior Sales Director | S4M |
| | Senior Sales Director | S4M |
| | Senior Sales Director | Teads |
| | Senior Sales Director | Teads |
| | Senior Vice President, Sales | adMarketplace |
| | Senior Writer | Kaiser Permanente |
| | SEO Manager | Belkin |
| | Social Media Manager | WSS |
| | Social Media Marketing and PR Director | The UPS Store |
| | Social Media Specialist | WSS |
| | Southwest Director of Sales | Spotify |
| | Sports and Entertainment Marketing | Locker Room Agency |
| | Sr Analyst, Global Marketing Orchestration | Universal Parks & Resorts |
| | Sr Data Analytics Manager | Hallmark |
| | Sr Director Brand Marketing | Winmo |
| | Sr Growth Manager | Poshmark |
| | Sr Manager Social Media Marketing | Kaiser Permanente |
| | Sr Manager, Strategic Creative Marketing | Herbalife, International |
| | Sr Product Marketing Manager | Match Group |
| | Sr. Account Executive | Brightcove |
| | Sr. Brand Manager | FanDuel |
| | Sr. Brand Manager | Jollibee |
| | Sr. Brand Manager | Tillys |
| | Sr. Coordinator | Nationwide |
| | Sr. Digital Marketing Manager | Stage |
| | Sr. Dir Sales - West | Inuvo |
| | Sr. Director | Brightcove |
| | Sr. Director | Coty |
| | Sr. Director | Opulentsia |
| | Sr. Director New Business | DAC Group |
| | Sr. Director of Marketing | Fox Sports West |
| | Sr. Director of Sales | Pathmatics |
| | Sr. Director, Enterprise Sales | Beeswax |
| | Sr. Editor, Marketing Content | Kaiser Permanente |
| | Sr. Manager PR& Influencer Mktg | Coty |
| | Sr. Manager Social Media Marketing | Kaiser Permanente |
| | Sr. Manager, Events & Engagement | Taco Bell Corporate |
| | Sr. Manager, Marketing | Hallmark Labs |
| | Sr. Manager, Product Development & Marketing | Teleflora |
| | Sr. Manager. Marketing Technology | AT&T |
| | Sr. Manger, Product Innovation | Farmers Insurance |
| | Sr. Marketing Manager - Strategy and Planning | HP |
| | Sr. Marketing Mgr | Asurion |
| | Sr. Marketing Mgr, Digital | TiVo |
| | Sr. Mgr Marketing Operations | Verizon Connect |
| | Sr. UX Designer, Lead | Cox Automotive |
| | Strategic Enterprise Executive | Leanplum |
| | Strategic Marketing | Johnson & Johnson |
| | Strategy Director | Mindshare |
| | Student | Loyola Marymount University |
| | SVP and General Manager | Hallmark Labs |
| | SVP Corporate Communications | Tivity Health |
| | SVP Digital Ad Sales | Captivate |
| | SVP Media | Starcom |
| | SVP of Marketing | HopSkipDrive |
| | SVP Strategic Consulting | Epsilon |
| | SVP, Ad Sales | Captivate |
| | SVP, Advisor Development | Bank of America |
| | SVP, Chief Marketing Officer, CareCredit | Synchrony |
| | SVP, Consumer Marketing | CareCredit |
| | SVP, Digital Marketing | Bank of America |
| | SVP, Global Brand Comms | Under Armour |
| | SVP, International Sales & Product | WideOrbit |
| | SVP, Marketing & Brand Operations | National Geographic Partners |
| | SVP, Media, Sports & Entertainment | PepsiCo |
| | SVP, Mobile Partnerships | UberMedia |
| | SVP, Sales | Lightbox |
| | SVP, Sales | Yieldmo |
| | SVP, Strategic Partnerships | Forbes |
| | Talent Acquisition Recruiter | East West Bank |
| | Team Lead | Esri |
| | Team Leader, Shopper Marketing | The Clorox Company |
| | Technical Manager | Fonemedia |
| | Vendor Brand Marketing Manager | WSS |
| | Vice President | Applebee's Restaurants |
| | Vice President | Epsilon |
| | Vice President | Marketing Evolution |
| | Vice President | NewsUSA Digital |
| | Vice President of Digital Capabilities and Platform Migration | Barclays US |
| | Vice President of Marketing | Robeks |
| | Vice President of Marketing & Product Development | JAFRA |
| | Vice President of Sales | Equifax |
| | Vice President, | TiVo |
| | Vice President, Digital Marketing | American Cancer Society |
| | Vice President, Growth | IMVU |
| | Vice President, Product Management | Prudential |
| | Vice President, Sales | Epsilon |
| | Vice President/General Manager | Duggal Visual Solutions |
| | Video Production | Verizon Connect |
| | VP | ATV Inc. |
| | VP | Bank of America |
| | VP Digital Product, Personalization | Union Bank |
| | VP Digital Technology | Focus Brands |
| | VP Engineering | AmTrav |
| | VP Events Manager | MUFG Union Bank |
| | VP Global Sales & Marketing | Oakwood |
| | VP Marketing | Teads |
| | VP Marketing | TEGNA |
| | VP Marketing | VCA Animal Hospitals |
| | VP Marketing | WSS |
| | VP Marketing & Engineering | Dynabook / Toshiba |
| | VP Marketing and Commercial Activation | Coty |
| | VP of Brand | TiVo |
| | VP of Global Marketing | K2 SPORTS |
| | VP of NA Sales | Jumpshot |
| | VP of Sales, Americas | Adjust |
| | VP Sales & Account Management | Inuvo |
| | VP Sales and Marketing | Pacifica Host Hotels |
| | VP Sales, TV | WideOrbit |
| | VP Strategic Sports Alliances | American Cancer Society |
| | VP West Coast Sales | Teads |
| | VP, Branding & Communications | Brookfield Asset Management |
| | VP, Consumer Intelligence | Warner |
| | VP, Consumer Marketing | Verizon Media |
| | VP, Digital Marketing | Bank of America |
| | VP, Engagement Marketing | LegalZoom |
| | VP, Global E-Commerce & Customer Experience | e.l.f. Cosmetics |
| | VP, Insights & Experience Design Strategy | Citi FinTech |
| | VP, International Digital Marketing | Sony Pictures Entertainment |
| | VP, Marketing | Halo Top Creamery |
| | VP, National Sales | Lightbox |
| | VP, Product Marketing | Clear Channel Outdoor |
| | VP, Product Marketing | Mastercard |
| | VP, Research and Insights | Synchrony |
| | VP, Sales | TiVo |
| | VP, Sales West | Channel Factory |
| | VP, West Coast Sales | AdTheorent |
| | VP,Brand Integration | Ayzenberg Group |
| | Web Analyst | Tivity Health |
| | Web Development Manager | JAMS |
| | Writer | Esri |