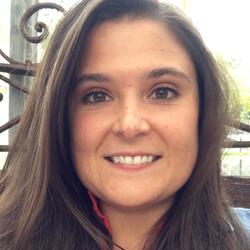 Katrina Beach
Vice President of Digital Capabilities and Platform Migration
Katrina Beach is the Director of Digital Servicing for Barclays US. In her role, Katrina is responsible for the customer website, mobile website and native mobile application across all elements of the customer journey. She is focused on developing digital capabilities for Barclays' branded and cobranded credit card products, working with her cross-functional teams.
Prior to joining Barclays, she was a Capabilities Architect and Business Product Manager at JPMorgan Chase & Co., delivering cross-functional technical solutions, and an Account Supervisor at Koncordia Group, a division of Marketing Associates (now OneMagnify), managing clients including DuPont and Schweitzer-Mauduit International, Inc.
Outside of the office, she is the Chapter Advisor for the Nu Nu Chapter of the Alpha Sigma Alpha National Sorority at Drexel University, was a founding Board Member and Social Media, Communications & Public Relations Ambassador for the Delaware Chapter of the American Foundation for Suicide Prevention and a Board Member for the Wilmington, Delaware Neighborhood Association.