Decoding Consumer Behaviour - Winning the 2021 Festive Season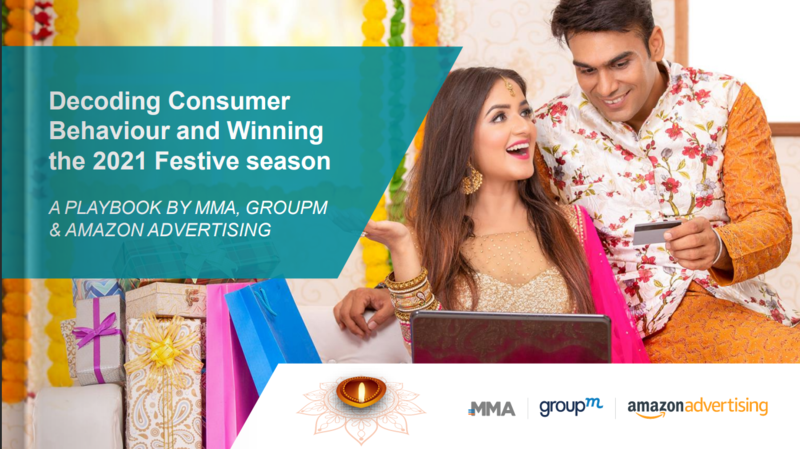 Consumer journeys are becoming more complex and non-linear, and the role of digital is becoming more prominent across the journey. As a result, this festive season will require marketers to rethink their media strategies in order to be successful. 
MMA India has co-authored an exclusive playbook with GroupM and Amazon Advertising on "Decoding Consumer behaviour for Winning the 2021 Festive season".
This playbook will help brands in making efficient decisions around their media strategy during the festive season. It captures insights around consumer sentiment and marketer expectations for the upcoming festive season, along with implications and recommendations for advertisers. The playbook is based on findings from consumer survey, brand marketer survey, and inputs from key opinion leaders.
A few key insights from the primary research on which the report is based:
~ 50% consumers are likely to increase their spends this festive season
~80% consumers journeys will be 'digital' influenced
80% brands are looking to maintain or increase their marketing budgets for the festive season
76% brands will be allocating more spends for digital Vs last year
You may download the requested file(s) below.