Agenda
A modified DATT Virtual agenda will be posted soon.
Please check back later.
Wednesday, June 10, 2020
8:00 AM – 8:45 AM
Registration & Continental Breakfast
---
9:40 AM – 10:10 AM
How to Activate Data Sets while Respecting Consumers' Privacy
As the digital ad marketplace becomes more sophisticated, essential structural and perceptual issues threaten to hamper its growth. To meet an exploding demand for precise targeting, ad platforms are relying more on robust data sets. This often means straddling the worlds of traditional, high-quality consumer research and agile startup-style activation methods. But how can marketers activate data sets in real-world campaigns while respecting consumers' privacy concerns? In this session Natasha Stevens, Executive Vice President - Strategy and Product Innovation at GFK will discuss how data activation techniques are bumping up against consumers' growing privacy concerns, define essential pitfalls that data owners and users need to confront, as well as tested solutions that address both CSR and profitability.
10:10 AM – 10:45 AM
Designing the Right Technology Stack to Manage your Data
Deploying the right technology capabilities is central to operationalizing and effectively managing your customer and marketing data. It requires designing the optimal martech stack, finding the right components, building out solid data and martech teams, and more. This panel discussion brings together marketers and experts to discuss how they are combining data streams and different technologies to improve internal collaboration, measure the impact of their marketing campaigns, and reach customers in new ways.
Additional panelists to be announced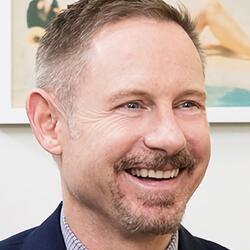 SVP, Consumer Relationship Management (CRM), Corporate Marketing Analytics and Innovation Insights
The Estée Lauder Companies Inc.​

11:15 AM – 11:45 AM
Avoiding the Echo Chamber: How SurveyMonkey Creates More Effective, Data-driven Marketing Messages
While most organizations understand the value of data, it can be hard to capture at scale. And once you have it, it can be difficult to determine what is relevant and what isn't. SurveyMonkey leveraged customer data to develop marketing campaigns and thought leadership content that resonated with their consumers. In the session, Sarah Din, Director of Product Marketing at SurveyMonkey will share how it developed a multi-layer messaging framework for their product portfolio that infused the voice of the customer, and uses data to gain influence with the c-suite allowing them to build business cases and guide the decision making process.
11:45 AM – 12:15 PM
Unplugged Part 1: The State of Data- Building Best Practices for Data Excellence
Get ready to grab a mic (or drop one for that matter) and participate in the Open Mic sessions. The Open Mic @ DATT Unplugged is where we "unplug" and provide an intimate backdrop for a hands-on, interactive discussion allowing attendees to dig in with the presenters and be part of the agenda. According to a recent MMA survey, most marketers are unsure about the state of their data capabilities and the overall data strategy of their company. This facilitated discussion is the opportunity for attendees to ask the tough questions, share experiences and debate best practices around creating and owning a data strategy and building data excellence within your organization.
1:20 PM – 1:55 PM
How Data Transparency Is Driving Customer Trust And Loyalty
As consumers engage with new media and IoT devices, the amount of data generated is both a goldmine and pitfall for marketers. At the same time, today's consumers are increasingly aware of the value of their own data prompting marketers to rethink how they store, protect and use this information. This session joins marketers and experts for a frank discussion around creating data governance programs that are compliant, driving trust and loyalty by giving customers control over their data and demonstrating how data sharing creates value for both consumers and brands.
Additional panelists to be announced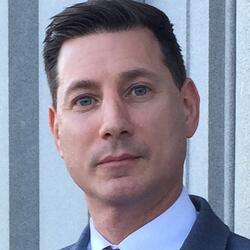 Principal, Groman Consulting Group LLC
former Chief Privacy Officer of the Federal Trade Commission
1:55 PM – 2:25 PM
How Excedrin Leveraged Data Driven Creative to Shift Consumer Behavior in the OTC space
Very few brands enjoy 99% brand awareness. With such high brand consideration, culture-savvy Excedrin wanted to shift consumer behavior in the OTC space. By leveraging dynamic creative optimization, it was able to piece together hundreds of creative permutations in real-time to drive sales to their website. In this session Marlon Romulus, Performance Marketing Manager at GSK Consumer Healthcare will present how it is using data driven insights and social listening to influence creative, building its own direct-to-consumer (DTC) channel and collaborating with influencers.
2:25 PM – 2:55 PM
Unplugged Part 2: The Future of Data in Marketing- Navigating cookies, different data types and workarounds
The second the Open Mic will focus on the relative value of different data types (1st/2nd/3rd party data), and what marketers can expect with changes in the cookie ecosystem and privacy landscape, and discuss workarounds and tactics being considered. You'll walk away with proven ideas and solutions or crowdsource a new way to handle this issue. This is the only event where you can collaborate, challenge and conspire with fellow attendees to shape the future of data in marketing. No topic is off the table.
3:45 PM – 4:20 PM
Personalizing in a Privacy Conscious World
The death of third-party cookies, growth of privacy regulations like GDPR and CCPA, and spread of browser level blocking are empowering consumers and influencing how companies obtain and use customer data. This is prompting marketers to ask what is more important to consumers: personalization or privacy? This panel will explore how marketers are planning for a future without cookies, what's really changed, and discuss strategies and alternative ways to engaging consumers with relevant messaging.
Additional panelists to be announced