Virtual Agenda
Wednesday, June 10, 2020
11:05 AM – 11:30 AM
Modernizing Your Approach to Consumer Data: An insider look into Molson Coors' Data Strategy
Molson Coors has been brewing beverages that unite people for all of life's moments. To gain insights into these moments it developed a data strategy that required building an AdTech stack that maximizes value and designing a marketing organization structure that supports a close loop solution. In this session, Brad Feinberg, VP of Media and Consumer Engagement for North America, will review why personalization at scale matters and how their data strategy contributes to their business growth engine.
11:30 AM – 11:55 AM
How to Activate Data Sets while Respecting Consumers' Privacy
As the digital ad marketplace becomes more sophisticated, essential structural and perceptual issues threaten to hamper its growth. To meet an exploding demand for precise targeting, ad platforms are relying more on robust data sets. This often means straddling the worlds of traditional, high-quality consumer research and agile startup-style activation methods. But how can marketers activate data sets in real-world campaigns while respecting consumers' privacy concerns? In this session Natasha Stevens, Executive Vice President - Strategy and Product Innovation at GFK will discuss how data activation techniques are bumping up against consumers' growing privacy concerns, define essential pitfalls that data owners and users need to confront, as well as tested solutions that address both CSR and profitability.
12:00 PM – 12:25 PM
Fireside Chat with Greg Stuart, CEO, MMA
12:25 PM – 12:45 PM
Visit Virtual Exhibit Hall & Resource Center
12:45 PM – 1:10 PM
Avoiding the Echo Chamber: How SurveyMonkey Creates More Effective, Data-driven Marketing Messages
While most organizations understand the value of data, it can be hard to capture at scale. And once you have it, it can be difficult to determine what is relevant and what isn't. SurveyMonkey leveraged customer data to develop marketing campaigns and thought leadership content that resonated with their consumers. In the session, Sarah Din, Director of Product Marketing at SurveyMonkey will share how it developed a multi-layer messaging framework for their product portfolio that infused the voice of the customer, and uses data to gain influence with the c-suite allowing them to build business cases and guide the decision making process.
1:10 PM – 1:40 PM
How Data Transparency Is Driving Customer Trust And Loyalty
As consumers engage with new media and devices, the amount of data generated is both a goldmine and pitfall for marketers. Today's consumers are aware of the value of their own data, prompting marketers to rethink how they store, protect and use this information. This panel discussion will center around creating data governance programs that support compliance & responsible business practices, and how these efforts drive trust and loyalty and creates value for both consumers & brands.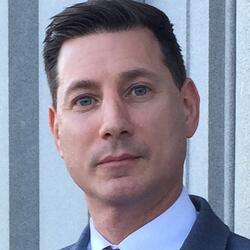 Principal, Groman Consulting Group LLC
former Chief Privacy Officer of the Federal Trade Commission
1:40 PM – 2:00 PM
Visit Virtual Exhibit Hall & Resource Center
2:00 PM – 2:25 PM
How Excedrin Leveraged Data Driven Creative to Shift Consumer Behavior in the OTC space
Very few brands enjoy 99% brand awareness. With such high brand consideration, culture-savvy Excedrin wanted to shift consumer behavior in the OTC space. By leveraging dynamic creative optimization, it was able to piece together hundreds of creative permutations in real-time to drive sales to their website. In this session Marlon Romulus, Performance Marketing Manager at GSK Consumer Healthcare will present how it is using data driven insights and social listening to influence creative, building its own direct-to-consumer (DTC) channel and collaborating with influencers.
2:25 PM – 2:55 PM
Personalizing in a Privacy Conscious World
The death of third-party cookies, growth of privacy regulations like GDPR and CCPA, and spread of browser level blocking are empowering consumers and influencing how companies obtain and use customer data. This is prompting marketers to ask what is more important to consumers: personalization or privacy? This panel will explore how marketers are planning for a future without cookies, what's really changed, and discuss strategies and alternative ways to engaging consumers with relevant messaging.
2:55 PM – 3:00 PM
Leaderboard Winner Announcement