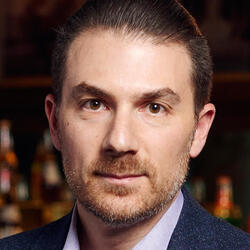 Brad Feinberg
VP of Media and Consumer Engagement
Brad currently serves as the North America VP of Media & Consumer Engagement for Molson Coors, overseeing all media strategy and investment, precision and digital marketing, creative services, and sports, entertainment, and licensing partnerships.  In Brad's eleven years at MillerCoors/Molson Coors, he has held media roles across the portfolio of brands including helping contribute to the turn around on Miller Lite – the original lite pilsner - as well as spearheading the media launch for the highly successful Redd's Apple Ale and Miller 64 new product launches.  He also has helped propel Blue Moon to the number one craft beer brand in the US with its national media launch in 2010.  
Prior to joining the beer business, Brad served as the Senior Director of Media Planning & Partnerships for Discovery Channel and Science Channel.  In his 4 years at Discovery Communications, Brad had the opportunity to lead Media Planning efforts for the launch of Deadliest Catch, the 20 anniversary of Shark Week, and the critically acclaimed series Planet Earth.
His passion for finding the "aha" in media creativity and the "needle in the haystack" of precision marketing  has led to groundbreaking executions on some of the most iconic brands within highly competitive industries (e.g. TWA, Wrigley, Discovery Channel, Miller High Life, etc.) that has delivered real business growth as well as award winning recognition within the ad industry.