Agenda
Wednesday, September 30, 2020
1:20 PM – 1:30PM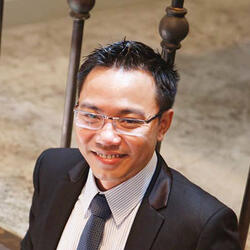 Senior Vice President of Marketing
Suntory PepsiCo Vietnam / Co-Chair of MMA Vietnam
1:30 PM – 2:00 PM
Rethinking Readiness with Insights for 2021
This session will be sharing the observations of how businesses and brands have successfully pivoted during COVID, and how to be ready for 2021. The session will also focus on recent and shifting consumer behavior trends across key verticals, such as retail, health, finance, etc. These trends may influence the way of how retailers expose to customers, brands to tap into new audiences, markets, and businesses to prepare for future disruptions.
2:00 PM – 2:30 PM
Multi-channel to Omni-channel marketing, why is this important
2:30 PM – 3:00 PM
Own the future with discovery commerce
Synopsis: Today, a majority of commerce activities can be thought of as 'appointment commerce.' We carve out time in our days to get what we need from places we know. Discovery Commerce creates moments that remind people about the joy of shopping - and as a business, you can create demand for products and services by leveraging curation through automation, impactful creative, and simple checkout experiences.
3:30 PM – 4:10 PM
Martech Panel: Driving innovation of Customer Experiences
With the strong growth of technology innovation, customers are expecting new standards of excellence, performance. Typical innovations such as virtual reality, cloud computing, big data, live video connectivity, and 'intelligent' chatbots are re-forming the businesses' way to connect to their customers. Brands that need to stay on top of these trends and development will have to master new innovations and utilize them to communicate, engage with customers, and promote their products innovative ways. Embracing the new creativity which is offered by technology will enable brands to stand out from competitors and bring to customers a richer and enhanced customer experience.  
4:10 PM – 4:50 PM
CEO-CMO Panel: Best Practices in Driving Businesses
After the pandemic, businesses need to keep their strategy as solid as they can. After and during the crisis, the board of management, CEOs, and CMOs need to take an aggressively proactive approach to get their businesses ready for future disruption as a preparation. Should the CEOs and CMOs take immediate actions in monitoring customer channels to adapt unexpected and rapid changes in customer behavior as well as purchasing needs, and prepare for potential disruption to budgets, plans, campaigns, and strategy in the near future?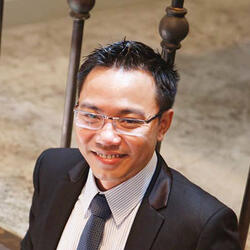 Senior Vice President of Marketing
Suntory PepsiCo Vietnam / Co-Chair of MMA Vietnam
4:50 PM – 5:30
Closing Speech & Lucky Draw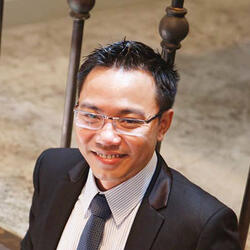 Senior Vice President of Marketing
Suntory PepsiCo Vietnam / Co-Chair of MMA Vietnam