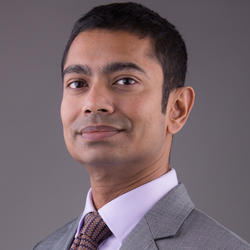 Sudarshan Saha
Managing Director – Team Unilever
Sudarshan (Sud), is currently the Managing Director of Team Unilever at Mindshare Vietnam. He has over 19 years of cross functional experience across Brand Management, Marketing, Broadcasting and Media. Before moving to Vietnam, he has worked across 6 Countries and 8 cities: India (Mumbai, Delhi and Bangalore), Singapore, Thailand, Malaysia & Indonesia.
Besides advertising, Sud has worked as a brand marketer with a Financial Services brand, and in the FM Radio industry with a broadcaster shaping Content and Revenue strategy.
Sud has keen interest in Consumer Insights and works closely on all aspects of Communication strategy specializing in Media, which he has seen grow from TV and Print first in the early 2000 to the present-day "Mobile first" world of data driven marketing.