CONNECTED TV Unplugged Virtual
Over the last 10 years, connected TVs, OTT platforms and consoles have matured and emerged as a less crowded marketplace for premium inventory representing a highly-targeted and cost-effective way to reach a younger and captive audience. According to eMarketer, connected TV users will increase to 204 million viewers by 2022, representing 60% of the U.S. population.
The MMA Connected TV Unplugged virtual event brings together advertisers, publishers and technology providers that are successfully incorporating CTV into their media mix to maximize their audience reach. Attendees will hear how CTV ads can be measured and optimized in real time, uncover insights that can drive conversion, and discuss how it is pushing the boundaries of brand storytelling with more imaginative and interactive video formats.
Connected TV is at a tipping point - Register today to discover how to add it into your next campaign.
Join already registered attendees from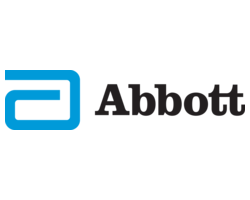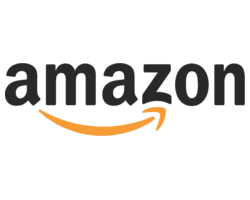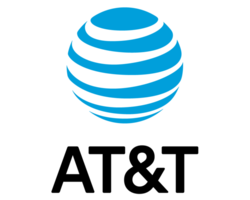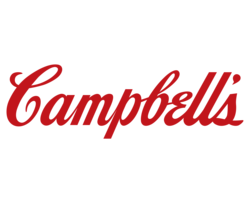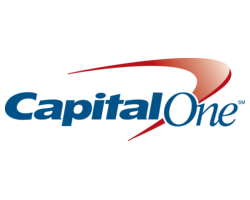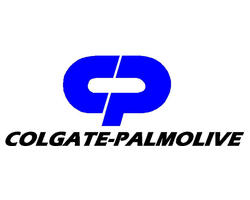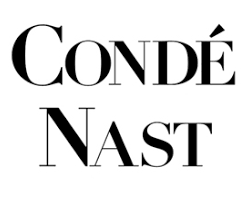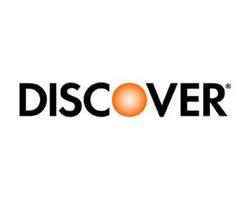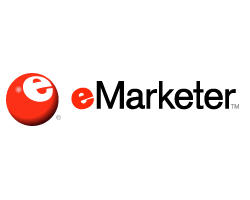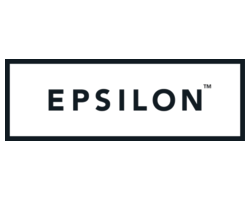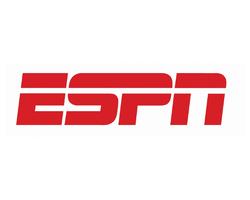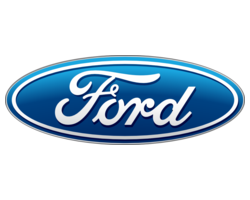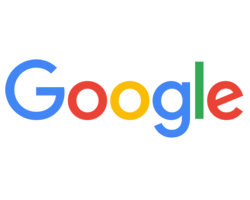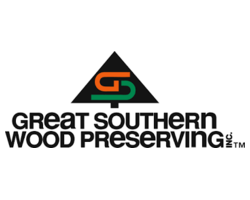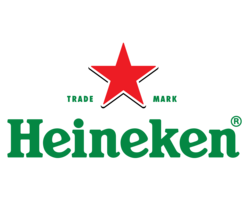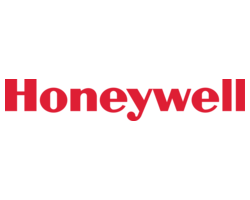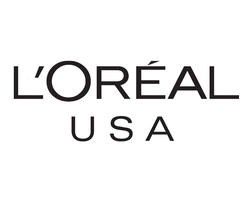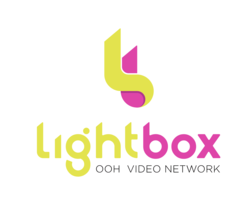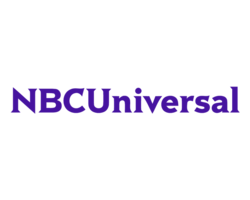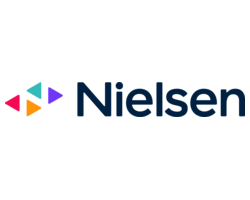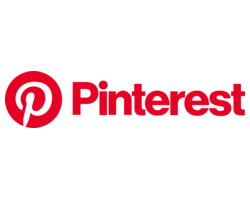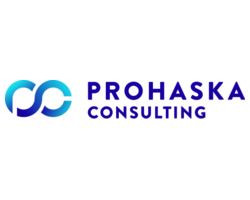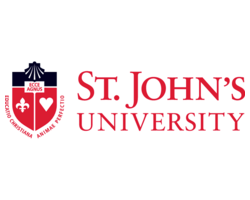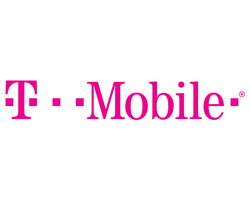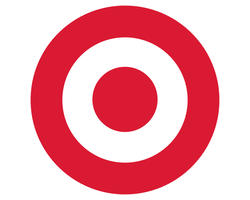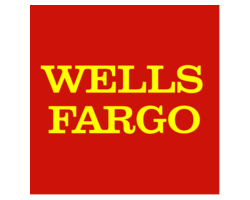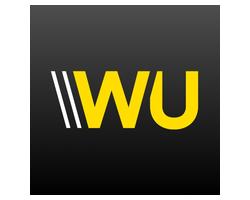 | Member | Job Title | Company |
| --- | --- | --- |
| | Academic Dean | Yeditepe University |
| | Account Analyst | Brandsymbol |
| | Account Director | SPINX Digital |
| | Account Executive | Disney & ESPN Media Networks |
| | Account Executive | NCH |
| | Account Executive | Yieldmo |
| | Account Executive | Mightysignal |
| | Account Executive | Gimbal |
| | Account Manager | Adapex.io |
| | Ad Operation Executive | Tabmo |
| | Advanced Advertising Manager | Spectrum Reach |
| | Analyst | Crossmedia |
| | Art Director | Financial Times |
| | Assoc. Dir Acquisition Marketing, PBS KIDS Mobile Apps | PBS |
| | Associate | Halkbank |
| | Associate Director | AdSpark, Inc. |
| | Associate Director Media Strategy & Innovation | Merck |
| | Associate Director, Enrollment Marketing and Communication | Sam Houston State University |
| | Associate Media Director | Kroger |
| | Associate Product Marketing Manager | TripleLift |
| | Associate Professor | St. John's University |
| | Associate Sales Representative | National CineMedia |
| | Brand Manager | Campbell Soup Co. |
| | Brand Marketing & Sales Enablement Lead | IBM Watson Advertising |
| | Business Design Associated Director | Accenture LLP |
| | Business Development | pubGenius.co |
| | Business Management Manager | Grupo Globo |
| | Business+Development+Director | Nielsen |
| | CBP | Nielsen |
| | CEO | Barclays |
| | CEO | J Darcey Consulting |
| | CEO | Prohaska Consulting |
| | CEO | Surveys & Forecasts, LLC |
| | CEO | www.Bereanopartners.com |
| | CEO | SilverstoneCIS |
| | CEO | Local Media Consortium |
| | CEO | Everyday Innovate |
| | CEO | MediaMash |
| | CEO | Luxcore, Ltd. |
| | CEO | Harvest Enterprises Outreach |
| | CEO | terrabiz |
| | CEO, APAC & MENA | Mindshare |
| | CEO, Managing Director | Coalition for Innovative Media Measurement |
| | CEOE | Kiswe Mobile Inc. |
| | Chief Accelerant | The Perl Group |
| | Chief Communications Officer | Great Southern Wood Preserving, Inc. |
| | Chief content officer | Publicis |
| | Chief Data Officer | GroupM |
| | Chief Digital Officer | Evergreen Trading |
| | Chief Digital Officer | GroupM Pakistan |
| | Chief Marketing Officer | Tecovas |
| | Chief Operating Officer | Splash Worldwide |
| | CIO | LIH.com |
| | Client Business Partner | Nielsen |
| | Client Partner | MiQ |
| | Client Partnerships, East Coast | AT&T Communications |
| | Client Servicing Executive | Leo Burnett |
| | Client Strategy Lead | Prohaska Consulting |
| | CMO | Honeywell |
| | CMO | Lumity |
| | CMO | CubeSquare |
| | CMO | Brand Igniter® Inc. |
| | Co-Founder | Itchy Feet Animations |
| | Co-founder & CEO | Laborem Edge, LLC. |
| | Co-Founder & CMO | kotlie.com |
| | Co-Founder & CRO | MediaMash.tech |
| | Consultant | Ernst & Young |
| | Consultant | MG Design Group |
| | Consultant | Neustar, Inc. |
| | Consultant | Citi |
| | Consumer Insight Director | Suntorypepsico Vietnam Beverage |
| | CRM Manager | Western Union |
| | CRO | NCS |
| | CSO/Partner | Hibou |
| | CTO | Chalk Digital |
| | Customer Marketing Director: Customer Experience and CRM Strategy | Company: NA |
| | Developer | Mazaka |
| | Digital Analyst | Ford Motor Co |
| | Digital Consultant | Ford Motor Co |
| | Digital Manager | Universal McCann Worldwide |
| | Digital Marketing and Advertising Mgr | Ford Motor Co |
| | Digital Media Manager | WRAL Digital Solutions |
| | Digital Media Specialist | Noisy Trumpet |
| | Digital Operations | Sonoma Media |
| | Digital Prophet | SHINGY |
| | Digital+Marketing+Project+Manager | Phoenix Team |
| | Dir-Brand Comm | Hunter Douglas |
| | Dir-Comm Plng | Mindshare |
| | Director | BorgWarner |
| | Director | New Engen |
| | Director | The Variable |
| | Director | Ally Bank |
| | Director | Epsilon |
| | Director | Target Brands, Inc. |
| | Director | PricingOne |
| | Director | Kellogg Co |
| | Director | Catalina |
| | Director | Universal McCann Worldwide |
| | Director Business Consulting | Salesforce |
| | Director Data Products | VIZIO |
| | Director Global Media | Western Union |
| | Director of Marketing | Weldcoa |
| | Director of Marketing | Costello Creative Group |
| | Director of Marketing and Communications | Emodo Inc. |
| | Director of Sales | Emodo Inc. |
| | Director of Sales and Partnerships | National CineMedia |
| | Director of Sales, East | Yieldmo |
| | Director, Identity | MediaMath |
| | Director, Marketing Performance & Insights | Hilton Worldwide |
| | Director, Media & Channels | Edward Jones |
| | Director, Mobile Product Management | OUTFRONT |
| | Director, North America | CM.com |
| | Director, Performance Media | Real Chemistry |
| | Director, Programmatic Sales | Condé Nast |
| | Director, Strategic Partnerships | Phunware |
| | E-Commerce Manager | Colgate-Palmolive |
| | Emerging Products, Programmatic, & Agency | Target Brands, Inc. |
| | Entrepreneur | Gillsoft Ltd |
| | Event Manager | Nielsen |
| | Event Marketing Manager | IBM Watson Advertising |
| | EVP | MediaLink |
| | EVP of Growth | Kochava |
| | EVP, Creative Technology & Innovation | 4As |
| | EVP, Global Digital Standards | Epsilon |
| | Executive Account Director | Conde Nast |
| | Executive Director | JP Morgan Chase Bank |
| | Executive Director, Marketing | E*TRADE |
| | Founder | Consilient Group |
| | Founder | digg insights |
| | Founder | Marketing Evolution |
| | Founder | Tambora Ventures |
| | Founder | Oppenheim Media Consulting |
| | Founder & CEO | BoardActive Corporation |
| | Founder and CEO | Barlow Innovation Group, LLC |
| | Founder, Managing Director | NP solutions |
| | Founder, President | MillerHill Partners |
| | Global Account Director, Digital Media | Adobe Systems Incorporated |
| | Global Business Head, Digital Experience | Infosys |
| | Global Digital Brand Experience Manager | Ford Motor Co |
| | Global director, head of paid media | Glovo |
| | Global Head of Events | Adjust |
| | Global Program Manager | Facebook |
| | GM | Cavai |
| | GM Customer Experience | Neustar, Inc. |
| | Group Account Director | Mg Media |
| | Group Director Analytics | Crossmedia |
| | Group Product Manager | Abbott |
| | Growth Advisor | Forkast News |
| | Growth Marketing Manager | Testinium |
| | Head Digital Marketing | RAKBANK |
| | Head of Consumer & Market Insights | Unilever |
| | Head of Digital Growth & Strategy | Response |
| | Head of product, CDP | inMobi |
| | IBM Distinguished Designer | IBM iX |
| | Lead Developer | Graham Media Group |
| | Lead Programmatic Solutions Manager | autoTrader |
| | Lead Strategist | Leo Burnett Lagos |
| | Manager | Elsy |
| | Manager | Carter's |
| | Manager | cybage |
| | Manager | Bizbrand Foundry LLC |
| | Manager of Client Engagement | Brandsymbol |
| | Manager, Content & Publications | AAA Club Alliance, Inc. |
| | Manager, Marketing Performance & Insights | Hilton Worldwide |
| | Manager, Programmatic & Data Strategy | Molson Coors Brewing Company |
| | Manager, Sales Development | Effectv |
| | Managing Director | Oaklins DeSilva and Phillips |
| | Managing Director | SciMark |
| | Managing Director | Yieldmo |
| | Managing Director | Real Chemistry |
| | Managing Director | Noble Capital Markets |
| | Managing Director | REAL CHEMISTRY |
| | Managing Partner | GroupM |
| | Marketing | Momentum Consulting Corp. |
| | Marketing | PadSquad |
| | Marketing | Verizon |
| | Marketing Director | Brandsymbol |
| | Marketing Director | Lloyd Construction Company, Inc |
| | Marketing Manager | Hallmark |
| | Marketing Specialist | Hallmark |
| | Marketing Specialist & Analyst | Western Union |
| | Measurement Lead | IBM Watson Advertising |
| | Media & Content | Heineken |
| | Media Buyer | Mediahub Worldwide |
| | Media Consultant | Incubeta |
| | Media Director | Abbey Mecca |
| | Media Director | Contra flow Strategies LLC |
| | Media Director | mgmedia |
| | Media Director | MVNP |
| | Media Director | PUSH 22 |
| | Media Manager | Indeed |
| | Media Supervisor | Verizon |
| | Media, Sponsorship and Consumer Care Sr Director | Heineken |
| | National Account Executive | Intersection |
| | North American Business Development Manager | MGID |
| | Partner | Mediacom |
| | Partner | Reed Smith |
| | Partner | Mediacom |
| | Partner and Co-Founder | in4mation insights |
| | Precision Marketing Manager | Sanofi |
| | President | Abbey, Mecca & Company |
| | President | Digimosaic Inc. |
| | President | Mediacomp |
| | President | Saavn |
| | President | Spark Foundry |
| | President & CEO | Thinktv Inc. |
| | President of GCC | Global Custom Commerce (Home Depot) |
| | President, Digital | WEHCO Media, Inc. |
| | Pricing Analyst | Globo |
| | Principal | Bright Consulting |
| | Principal | DNA Media Lab |
| | Principal | Beth Uyenco & Associates |
| | Principal Consultant | Integrity Marketing & Media, LLC |
| | Principal, Brand Consultant | Joseph Brand Consulting |
| | Product Manager | Myntra |
| | Product Manager | Cricket Wireless |
| | Product Manager | sundaysky |
| | Product Manager | Cox Media Group |
| | Product Marketing Lead | IBM Watson Advertising |
| | Professor | TA Pai Management Institute |
| | Project Manager | Neustar, Inc. |
| | Regional Brand Manager | Mars Wrigley |
| | Regional Sales Manager | Salesforce |
| | Research Executive | Publicis Groupe |
| | Research Manager | TripleLift |
| | Retail Marketing Manager | Louisiana-Pacific Building Solutions (LP Corp) |
| | RVP | Adjust |
| | Sales | Neustar, Inc. |
| | Sales & Pharma Vice President, Healthcare | Pandora Media Inc. |
| | Sales Development Manager | Sinch Engage |
| | Sales Development Representatives | Sinch Engage |
| | Sales Director | MiQ |
| | Sales Director | Yieldmo |
| | Sales Director | Comscore |
| | Sales Engineer | Google |
| | Sales Executive | WarnerMedia |
| | Sales Executive | IBM Watson Advertising |
| | Sales Manager | Abbott |
| | Senior Account Executive | Sinch Engage |
| | Senior Alliance Director | Oracle |
| | Senior Associate, Integrated Media Planning | MediaCom |
| | Senior Brand Manager | in between jobs |
| | Senior Data and Applied Scientist | Microsoft Corporation |
| | Senior Director | Kantar |
| | Senior Director Client Service | in4mation insights |
| | Senior Director of Client Partnerships | Ibotta |
| | Senior Director of Sales | Gimbal |
| | Senior Director, Content Analytics | Kantar |
| | Senior Director, Digital Ad Sales | Priceline |
| | Senior Graphic Designer | ICF Next |
| | Senior Manager | Molson Coors Brewing Company |
| | Senior Manager Commercial Operations, Voice of the Customer | Target Brands, Inc. |
| | Senior Manager, Ad Effectiveness | Pandora Media Inc. |
| | Senior Manager, Marketing Measurement | Amazon |
| | Senior Marketing & Commercial Advisor | Top Line Marketing |
| | Senior Partner Director | Zeta Global |
| | Senior Partner Manager | Pinterest |
| | Senior Sales Director | Yieldmo |
| | Senior Vice President | Brandsymbol |
| | Senior Vice President Media & Tech | Epsilon |
| | Solution Engineer | Salesforce |
| | Specialist Data Analyst | Mediamarktsaturn |
| | Sr Director Digital Analytics | E*TRADE |
| | Sr Manager, Marketing Data Strategy | Molson Coors Brewing Company |
| | Sr Marketing Manager | E*TRADE |
| | Sr Marketing Manager | The Home Depot |
| | Sr Product Marketing Manager | Target Brands, Inc. |
| | Sr. Account Executive | Google |
| | Sr. Account Executive | Viant Adelphic |
| | Sr. Brand Manager | Abbott |
| | Sr. Digital Media Strategist | NetApp |
| | Sr. Director of Client Services | The Trade Desk |
| | Sr. Director, Media Solutions & Strategy | emarketer |
| | Sr. Director, Media Solutions & Strategy | eMarketer |
| | Sr. Manager Marketing Planning & Strategy | Discover Financial Services |
| | Sr. Marketing Director | Abbott |
| | Sr. Marketing Director | Abbott |
| | Sr. Media Manager | T-Mobile USA |
| SNM | Sr. Merchant | Global Custom Commerce |
| | Sr. Performance Marketing and Analytics Manager | IBM Watson Advertising |
| | Sr. Regional Sales Director | inMarket |
| | Sr. Research Analyst | Charter |
| | Sr. Technical Product manager | The Weather Company |
| | Sr. Vice President, Marketing | HopSkipDrive |
| | Sr.Director Product Management | TapClicks |
| | Strategic Partnerships Director | Cognitiv |
| | Strategist | MilkPEP |
| | Strategy | 84.51° |
| | Strategy & Operations | Outdoor Media Specialists & Solutions |
| | Strategy Director | Leo Burnett |
| | SVP | Lightbox OOH Video Network |
| | SVP | Bank Of America |
| | SVP Customer Innovation | Numerator |
| | SVP Managing Director | Publicis |
| | SVP Product | Gimbal |
| | SVP Strategy and Growth | Quigley-Simpson |
| | Vice President | General Atlantic |
| | Vice President, Global Marketing Analytics & Targeting | NBCUniversal |
| | Vice President, Growth | IMVU |
| | VP | Accenture LLP |
| | VP | AWC |
| | VP | Publicis Media |
| | VP Branding & Marketing | Capital One |
| | VP Consumer Data Strategy & Activation | L'Oreal |
| | VP Customer Success | Nielsen |
| | VP Digital | NCM |
| | VP Digital Sales Strategy | National CineMedia |
| | VP Head of Industry CPG | Pandora Media Inc. |
| | VP Head of Industry CPG | Pandora Media Inc. |
| | VP Marketing | Wells Fargo |
| | VP Media Insights | Thinktv |
| | VP of Sales, E-Commerce & DTC | Simpli.fi |
| | VP Sales, East Coast | Adsmovil |
| | VP Strategy | inMarket |
| | VP, Client Partner | Motista |
| | VP, Global Marketing Communications | Colgate-Palmolive |
| | VP, Marketing | Roku |
| | VP, Media | Bharti Airtel |
| | VP, Product Management | AT&T Communications |
| | VP, Sales Tech Solutions | Disney & ESPN Media Networks |
| | VP, UHNW Segment Marketing | Bank Of America |
| | Web-Based Business Manager | Sinch Engage |