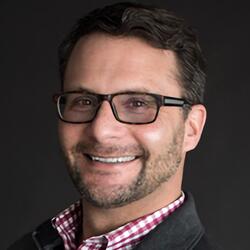 Trevor Hamilton
VP Sales - Measurement, Targeting, Blockchain
Responsibilities include running national sales and revenue strategy for Kochava's full stack of solutions across measurement, attribution, analytics, fraud abatement - PLUS a suite of mobile-first data solutions focused on audiences, identity, consent, onboarding and activation. Vertical focus includes Financial Services, Handset Manufacturers, OEMs, Healthcare, CTV/OTT/Linear, Media & Entertainment, Politics and OO/DOOH. Have also obtained exposure to Kochava Labs' Blockchain based, DLT platform for Ad:Tech called XCHNG.
Kochava is the global industry standard for secure, real-time data solutions. We enable people-based marketers to establish identity, define and activate audiences, and measure and optimize all aspects of their marketing. Years of serving enterprise-level marketers with cross-device mobile attribution, analytics, industry leading fraud protection and data enrichment have made Kochava the global expert in data and identity.
Throughout Trevor's 20 year background in digital and ad:tech, Trevor has demonstrated an ability to build and lead sales teams with a results-oriented approach. He also has significant expertise in identifying key business needs from his clientele and devise strategic agreements designed to deliver business value. He loves to teach, mentor, listen, leads by example with high integrity and leads with a story.
A '93 graduate of Skidmore College, Trevor resides in Harding Township, NJ with his family.