Thumbnail: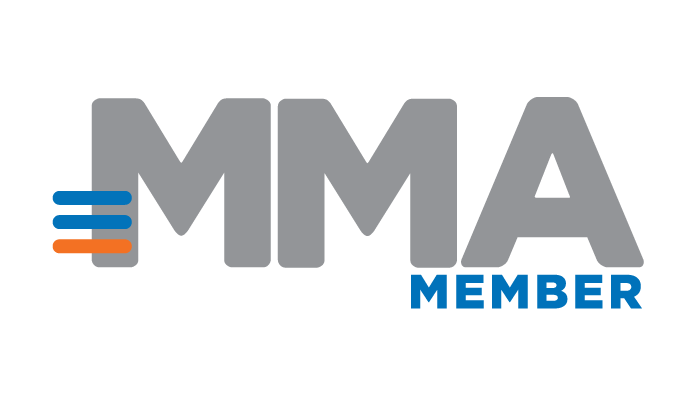 DWANGO WIRELESS Expands <?xml:namespace prefix = st1 ns = "urn:schemas-microsoft-com:office:smarttags" />mobile content library With ARTISTS From universal music Group<?xml:namespace prefix = o ns = "urn:schemas-microsoft-com:office:office" />
 Ringtones, Audiotones and Images Now Available from
Universal Music Group Artists such as Kanye West, 50 Cent and Gwen Stefani
SEATTLE, Wash – Oct. 31, 2005 – Dwango® Wireless (OTCBB:DWGN), a leading developer and publisher of mobile entertainment content for top lifestyle brands, today announced it has expanded its offering of ringtones, audiotones, and images for its brand partners to include popular artists from Universal Music Group (UMG), the world's leading music company. 

Dwango has developed more than 700 new ringtones and audiotones featuring UMG artists such as The Black Eyed Peas, 50 Cent, Mariah Carey, Nelly and Gwen Stefani, among others. The UMG content is available immediately from Napster at www.napstertones.com or from a mobile handset featuring the Napster Ringtones service on its mobile Web portal.

Audiotones of songs such as "Gold Digger" from Kanye West, "My Humps" by Black Eyed Peas, David Banner's "Play" and "Sugar We're Going Down" from Fall Out Boy are now available for purchase through Napster Ringtones for $2.99 each. Dwango will also feature select images featuring UMG artists, which can be purchased for $1.99 each.

Additional ringtones, audiotones and images from UMG are currently in development by Dwango and are expected to be added to the Napster Ringtones service as well as to Dwango's other brand partners.

"The UMG music library has one of the industry's largest selections of top-selling ringtones," said Alexander U. Conrad, president, COO and interim CEO of Dwango Wireless. "Through this partnership, music lovers will now find a truly robust mobile entertainment experience."

"We are delighted to be joining with Dwango to bring this exciting new service to consumers," stated Rio Caraeff, general manager and vice president, Universal Music Mobile – US. "Universal Music Group is committed to expanding the mobile experience for music fans through innovative offerings like those from Dwango."
About Universal Music Group
Universal Music Group is the world's largest music company with wholly owned record operations or licensees in 77 countries. Its businesses also include Universal Music Publishing Group, one of the industry's largest global music publishing operations. Universal Music Group consists of record labels Decca Music Group, Deutsche Grammophon, DreamWorks Nashville, Interscope Geffen A&M Records, Geffen Records, Island Def Jam Music Group, Lost Highway Records, Machete Music, MCA Nashville, Mercury Nashville, Mercury Records, Philips, Polydor Records, Universal Music Latino, Universal Motown Records Group, and Verve Music Group as well as a multitude of record labels owned or distributed by its record company subsidiaries around the world. The Universal Music Group owns the most extensive catalog of music in the industry, which is marketed through two distinct divisions, Universal Music Enterprises (in the U.S.) and Universal Strategic Marketing (outside the U.S.). Universal Music Group also includes eLabs, a new media and technologies division, and Universal Music Mobile.
 
Universal Music Group is a unit of Vivendi Universal, a global media and communications company.
 
About Dwango Wireless
Dwango® Wireless (OTCBB:DWGN) offers a comprehensive approach for bringing lifestyle and affiliate brands to the wireless arena through customized entertainment content, ringtones, games and applications for mobile phones. A key player in the wireless industry, Dwango Wireless provides unique content for some of today's hottest lifestyle brands, including Napster, Playboy and Rolling Stone. Dwango North America corporate information can be found at www.dwango.com. Dwango® is a trademark of Dwango Co. Ltd., and used by Dwango Wireless pursuant to an exclusive license. All other artists, songs, products and company names mentioned in this press release are the property of their respective owners and are mentioned for identification purposes only.
Certain of the statements made in this press release are forward-looking statements. Actual results or developments may differ materially from those projected or implied in these forward-looking statements. For example, the statements regarding the introduction of additional ringtones, audiotones and images by Dwango Wireless; the expected benefits derived from our relationships with our partners; and the plans, strategies and objectives of management are forward-looking and actual results may differ materially from those statements due to various risks and uncertainties. More information about the risks and uncertainties faced by Dwango Wireless is contained in Dwango Wireless' filings with the Securities and Exchange Commission. Dwango Wireless disclaims any intention or obligation to update or revise any information in this press release, whether as a result of new information, future events or otherwise.
Undefined