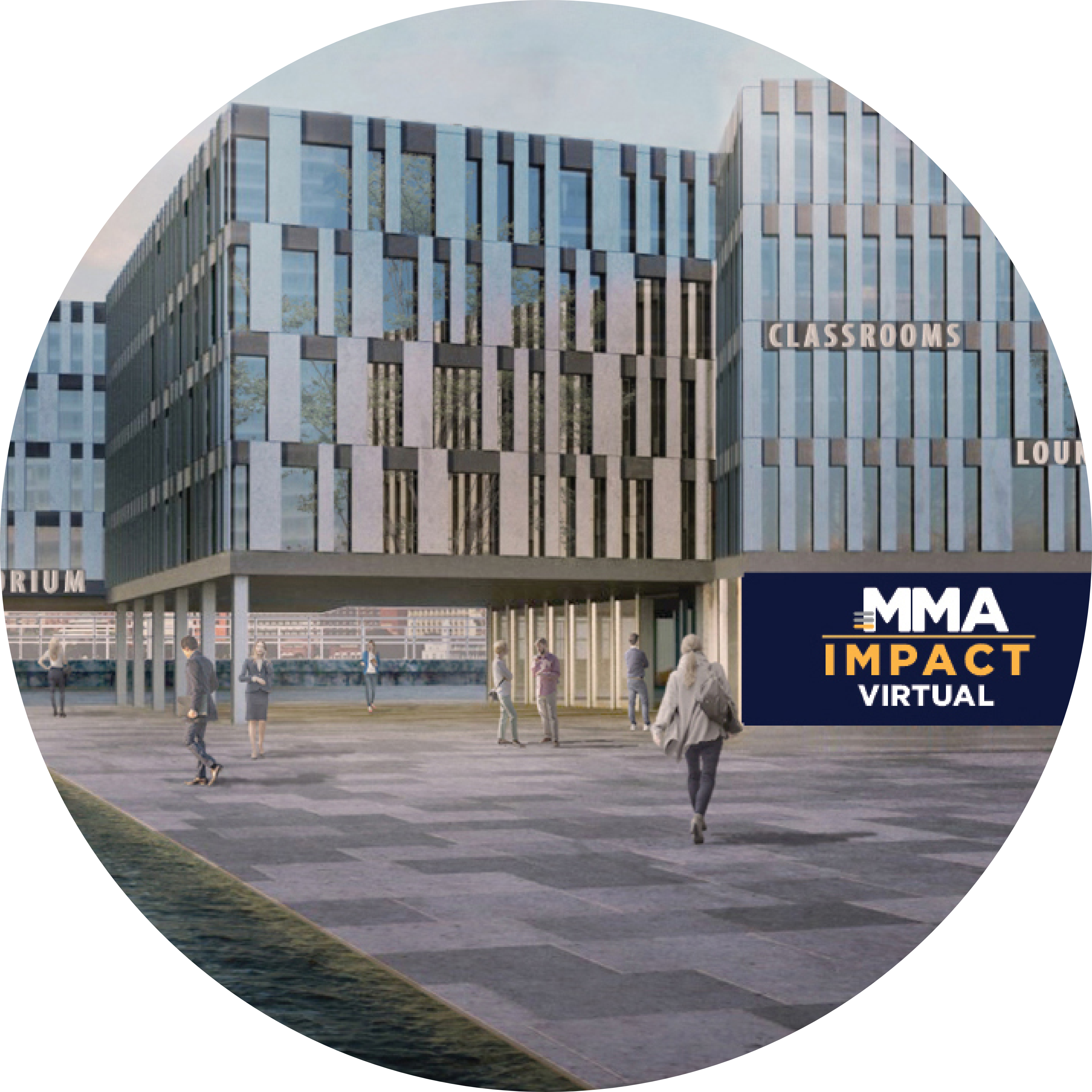 The first-ever MMA IMPACT Virtual conference offered an exhilarating agenda focused largely on changes caused by the current coronavirus pandemic. More than 1,500 attendees watched marketing leaders reinforce the message that future success will depend on a commitment to digital transformation, as consumers shift to online shopping and demand greater levels of personalization.
Janet Balis of EY summed it up best during the kickoff session on marketing in a crisis, when she said that digitization is "visceral" now. UM's Joshua Lowcock, who was also on the panel, added that the new motto for successful marketers must be "Accept. Adapt. Accelerate."
Below are nine takeaways from MMA IMPACT Virtual. We hope you can use them to get through the rest of the lockdown, succeed as the economy reopens, and prepare for whatever comes our way next.
Understand what your brand stands for.


Throughout the conference, marketers reflected on how a crisis can bring the soul of a company to the forefront. Chipotle's Tressie Lieberman noted that her company's Burritos for Heroes program was a natural extension of the company's longstanding relationship with nurses. A strong desire to help the community when the lockdown started galvanized the entire Chipotle organization.

Knowing what your brand stands for can help you find the right audience even in the best of times. Christine Hunt, Director of Digital Media at e.l.f., shared how her brand underwent a major overhaul in 2019 to win back consumers after a long period of stagnation. By refocusing on its "commitment to every eye, lip and face," the brand developed a challenge on TikTok that earned submissions from a million consumers and brought the brand back to life.



Embrace a culture of pivot and change.


The sudden shutdown was a shock to most marketers, who were challenged to shift priorities and strategies on a dime to minimize damage. Deborah Wahl, GM's Global CMO, related how the carmaker's experience becoming a major ventilator manufacturer showed how quickly problems could be solved and talent unleashed. Thanks to its collaboration with Ventec Life Systems, GM now has an 18-day benchmark for major initiatives.

For Chipotle, delivery became a top priority under lockdown conditions, and the marketing department used Instagram Live to stay connected to customers who were stuck at home. Lieberman says that marketers should "keep thinking like a startup...Have a bias for action, learn, experiment and connect."



Reduce friction.


Chipotle's free delivery offer was a great example of how one company responded to a specific moment. On the other end of the spectrum, Babak Farrokh-Siar of Acorns explained how providing a way to invest without thinking about it has been a powerful acquisition tool since the company started.



Be more consumer centric.


The vast majority of creative solutions highlighted by the amazing speakers at MMA IMPACT Virtual were focused on meeting consumers where they were. Samsung's Lyle Underkoffler explained how the power of "conversations over commercials" helped the smartphone maker win the hearts and minds of Generation Z consumers, who rank "YouTube Creator" as one of their top five desired occupations. By collaborating with digital influencers and using dynamic content aimed at creators, gamers and entrepreneurs, Samsung is meeting the needs and feeding the passions of young consumers who see their phone as a source of empowerment.

Ali Gwin and Monica Fogg of IBM Watson led a fascinating session on how AI-powered, conversational marketing can be used to deepen consumer engagement, confidence and loyalty and InMarket's Kalpana Sehwani explained how to leverage consumer visit and purchase data to address rapidly changing behaviors.

Brigitte King, formerly with Calvin Klein and now with Colgate-Palmolive, brought consumer centricity to the fore, explaining the importance of using consumer data, offering great experiences and optimizing customer lifetime value. She advised marketers to focus on the 4Cs (Consumer, Connection, Convenience, Communication) and 4Es (Engagement, Experiences, Exclusivity, Emotions) to achieve relevance over time.



Get your data house in order.


Data was another big theme at MMA IMPACT Virtual. Wells Fargo's Michael J. Lacorazza shared the financial giant's strategy of increasing addressable spending and using first-party data whenever possible. "First-party data is far more valuable than third-party data," he said, because it leads to more efficient media spending and greater relevance. Using an always-on distribution model, the bank can now launch targeted, personalized campaigns in 24 hours.

Cuebiq's Emily Smith and Kochava's Trevor Hamilton explained how marketers can use location intelligence to measure the ability of OOH advertising to generate app installs. One of the most interesting insights from this session was that mobility nationwide is only about 10% down from a year ago.



Take small steps and embrace the lessons of failure.


While many marketers spoke of a trial-and-error approach to getting things done, no one did it more thoroughly than NutraNext's Vivian Chang. As she took the virtual podium, she shared her model for building a successful DTC business: get a minimum viable product to market as quickly as possible—in her case four months—and then keep iterating based on failures and feedback. Chang revealed that the pandemic has led to a 129% year-over-year increase in ecommerce activity, making DTC businesses more attractive than ever.

Brian Quinn of AppsFlyer had similar advice for experimenting with machine learning and other AI technologies, which are actually much easier to implement than most marketers think. Quinn recommended choosing a single business problem to prove the concept.



Stay active in the marketplace.


The MMA's own Vassilis (Vas) Bakopoulos regaled the audience with fascinating statistics on buying and advertising behaviors during the pandemic, in an attempt to provide insights into a consumer mindset that is equally prepared for a summer of normalcy as it is for a new apocalypse. Bakopoulos advises marketers to stay visible on all channels, as this is a strong indicator of success when things turn around.



Build a best-practices marketing organization.


Dr. Sundar Bharadwaj shared research from the MMA's Marketing Organization Structure Think Take (MOSTT), sponsored by Salesforce Marketing Cloud. He said that the highest performing organizations have a clear role for marketing, carefully select and integrate new activities, and share frameworks and understand the contributions of different teams. (Visit https://tinyurl.com/marketingcapabilityassessment for a complimentary, custom benchmarking report for your organization.)



Focus on human connection.


Tivity Health's Arra G. Yerganian, who helped successfully transform the SilverSneakers® brand from B2B to B2C, had one of the most profound messages of the entire conference: People are clamoring for social connection, even if they are physically distant. Brands have an important responsibility to facilitate this type of connection by building communities, whether they're made up of active seniors, Mexican food superfans, aspiring YouTube creators, or anything else.

The pandemic has shown how marketing technologies and platforms can be used to keep human beings connected and engaged. Digitization is visceral because the well-being of so many people is at stake. All of us at the MMA hope that you will find the tools and capabilities you need to connect with your audience and keep them engaged.



Be sure to register for our other upcoming virtual events: