IMPACT Virtual
MMA IMPACT Virtual: Building Capabilities for the Modern Marketer
MMA IMPACT Virtual is designed to help brand marketers enhance and build their internal marketing capabilities. In fact, last year, more than half of MMA member companies in attendance registered multiple marketing team members to leverage the opportunity of this accelerated learning over two rich days of content.
This year's program will prepare you and your team to thrive in today's connected and evolving media and technology landscape. In order to seize opportunities and overcome challenges, marketers must engage with their customers in more sophisticated and thoughtful ways. This means developing strategies that incorporate the latest technologies and platforms, such as AI, AR/VR/MR, 5G, Voice, TikTok and others, to keep pace with the expectations of today's tech-savvy, yet socially conscious, consumers.
Featuring a mix of marketers and industry experts, MMA's IMPACT Virtual 2020 will highlight how leading brands are driving growth by creating personalized customer experiences and developing innovative and effective modern marketing strategies.
Expand your skills and register your team to #ShapeTheFuture of marketing in your organization.
Current Attendees Include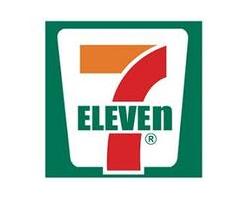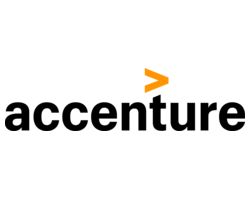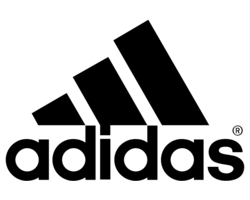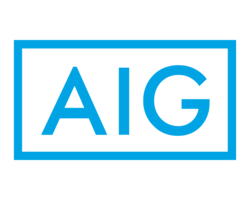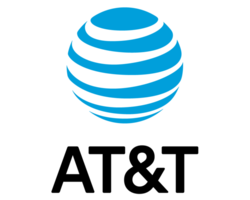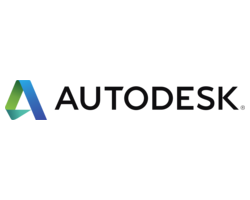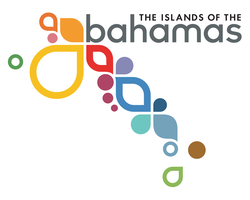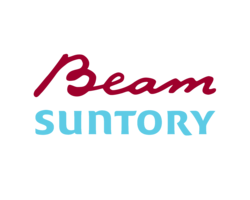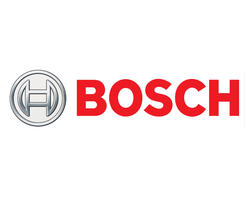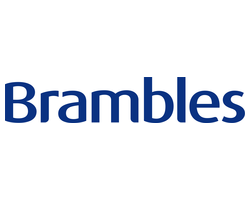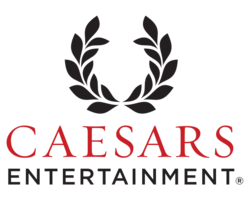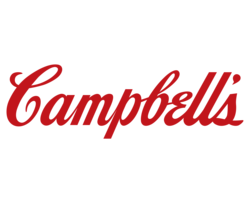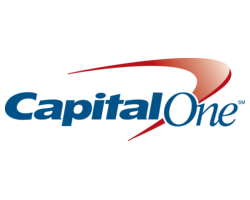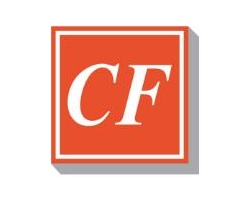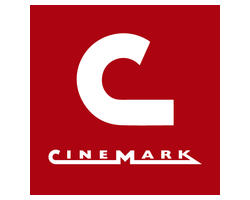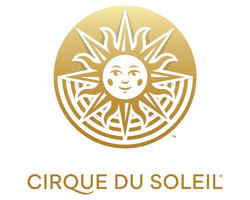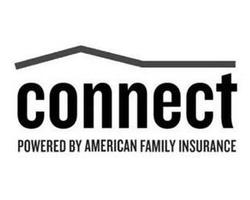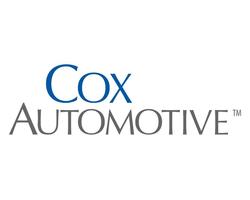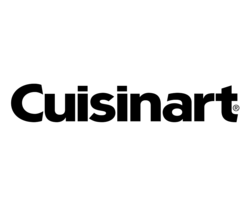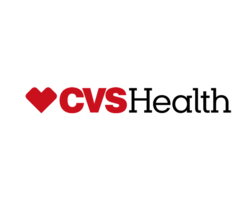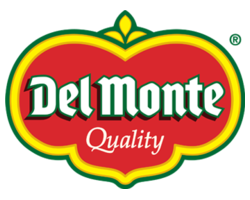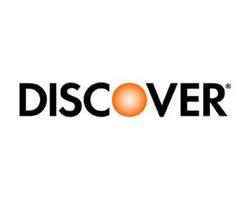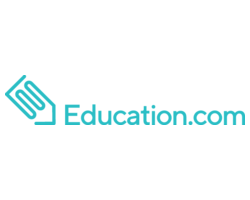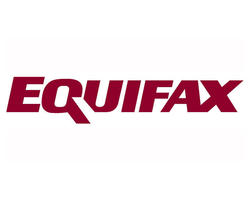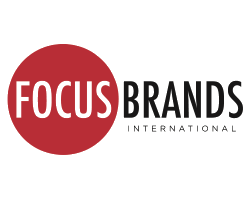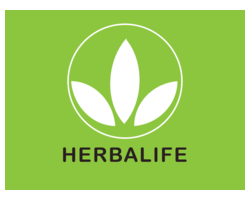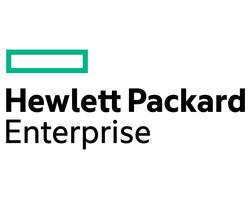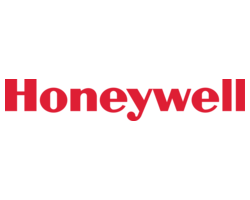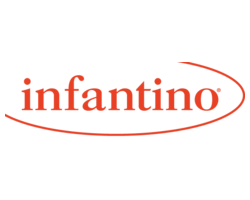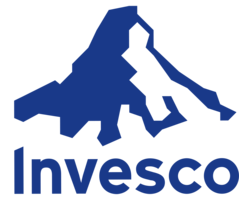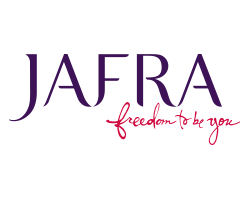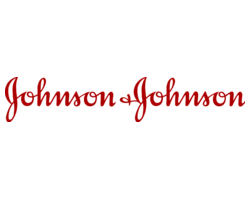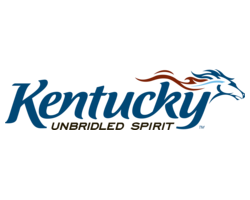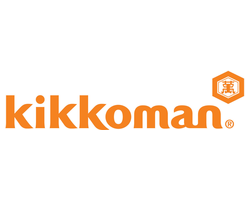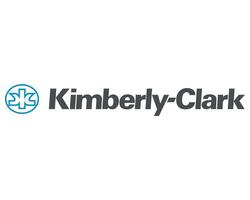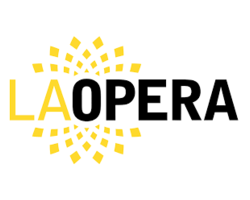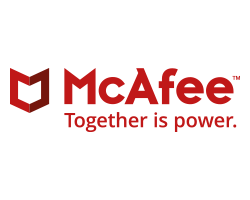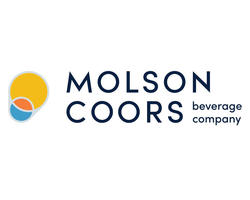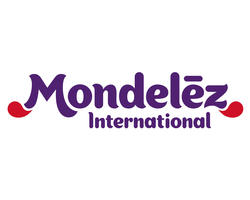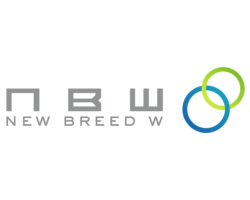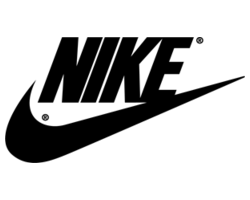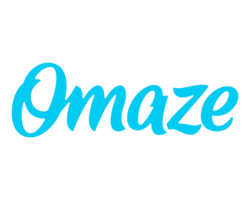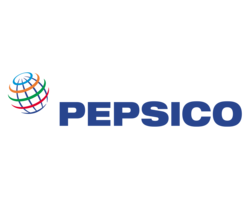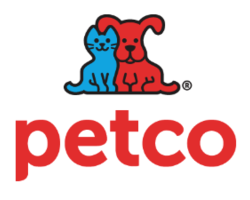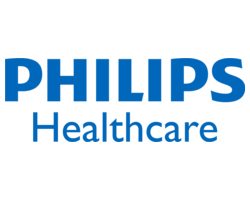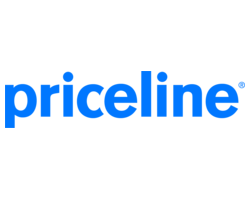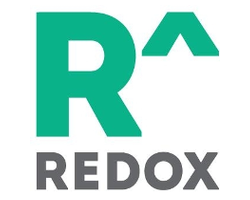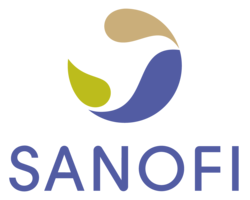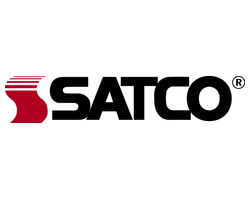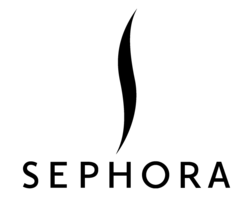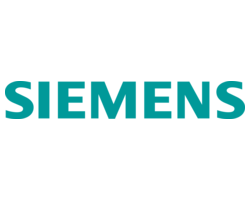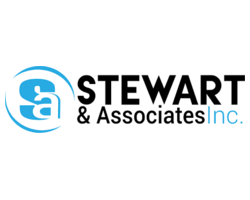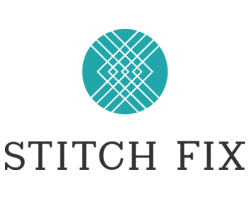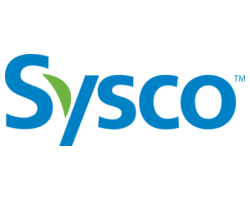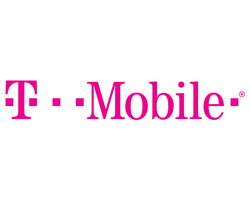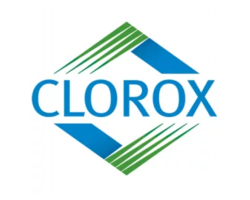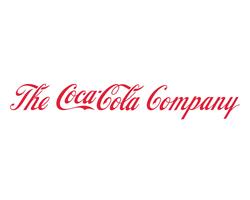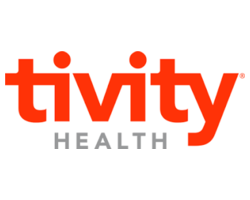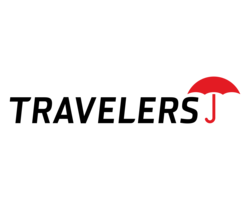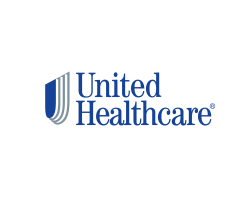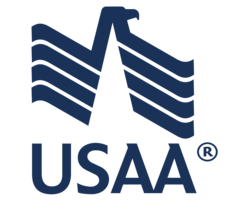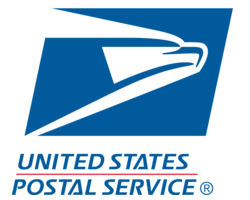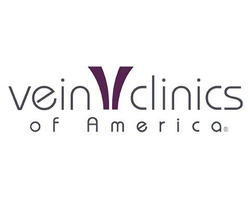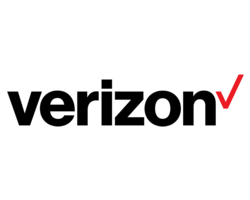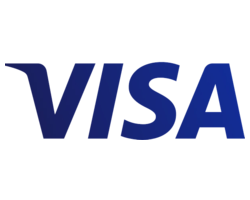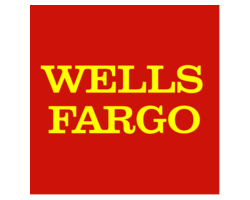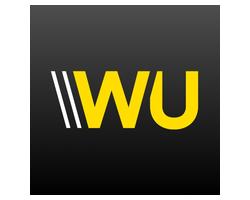 | Member | Job Title | Company |
| --- | --- | --- |
| | 2VP Events Producer | Travelers |
| | ABM | Johnson & Johsnon |
| | ABM | GSK Consumer Healthcare |
| | Account Development | AppsFlyer |
| | Account Director | Carat |
| | Account Director | CodeBroker, LLC |
| | Account Director | DMI |
| | Account Director | IZEA |
| | Account Director | IZEA |
| | Account Director | Marden Kane Digital Promotions |
| | Account Director | SMZ |
| | Account Director | The Concept Studio |
| | Account Director | The Lacek Group |
| | Account Director | WebMD |
| | Account Director | IZEA |
| | Account Director | SMSS |
| | Account Director | IBM |
| | Account Director | IBM |
| | Account Director | IBM Watson Advertising |
| | Account Director | IBM Watson Advertising |
| | Account Director | Kargo |
| | Account Director | Salesforce |
| | Account DIrector | Twitch |
| | Account Director, Growth Partnerships | Yieldmo |
| | Account Excecutive | NBCUniversal |
| | Account Exectuive | IBM |
| | Account Execuitve/director of communications | Interact Communications |
| | Account Executive | Carat |
| | Account Executive | Carat |
| | Account Executive | CoxNext |
| | Account Executive | DDB |
| | Account Executive | Gilbreath Communications |
| | Account Executive | MGID |
| | Account Executive | The Concept Studio |
| | Account Executive | TIME |
| | Account Executive | TIME |
| | Account Executive | Braze |
| | Account Executive | Gimbal |
| | Account Executive | IBM |
| | Account Executive | IBM Watson Advertising |
| | Account Executive | Kargo |
| | Account Executive | Lightbox |
| | Account Executive | NBCUniversal |
| | Account Executive | LoopMe |
| | Account Executive | LoopMe |
| | Account Manager | Agence Braque |
| | Account Manager | Amnet |
| | Account Manager | InMarket |
| | Account Manager | Facebook |
| | Account Manager | IBM Watson Advertising |
| | Account Manager | Salesforce |
| | Account Manager | Watson Advertising, IBM |
| | Account Representative | Hertz Corporation |
| | Account Representative | Hertz Corporation |
| | Account Services Representative | NBCUniversal |
| | Account Services Representative | NBCUniversal |
| | Acquisition Marketing Manager | CSAA Insurance Group |
| | AD | IZEA |
| | AD | MediaCom |
| | Ad Sales Director | Digital Turbine |
| | Ad Sales Specialist | NBCUniversal |
| | Administrative Assistant | Universal McCann |
| | Administrative Pastor | Sea Road Christian Church |
| | Adtech Lead, North America | PepsiCo |
| | Advertising and Email Manager | LA Opera |
| | Advertising Manager | Wawa |
| | Advisor | Enlighten |
| | AE | Liftoff |
| | AE | NBCUniversal |
| | AE | NBCUniversal |
| | Agency Coordination Lead | VMLYR |
| | Agent | SIS |
| | AI personalisation, Decisioning Strategy | Bupa |
| | AM | Heap |
| | AMD, Digital Investment | Carat |
| | Analista de Trade Marketing | Raizen |
| | Analyst | BuzzFeed |
| | Analyst | MediaCom |
| | Analyst, Decision Sciences | Universal McCann |
| | Analytic Consultant | Wells Fargo |
| | Analytic Consultant | Wells Fargo |
| | Analytics Director | Catalina |
| | Analytics Innovation | Kimberly Clark |
| | Analytics Manager | MediaCom |
| | Analytics Manager | The Walt Disney Company |
| | APAC Marketing | smartly.io |
| | App Specialist | Google |
| | Assistant Brand Manager | The Coca-Cola Company |
| | Assistant Digital Brand Manager | Whirlpool Corp. |
| | Assistant Director of Communications | Archdiocese of New York |
| | Assistant Director of Marketing Strategy and Insights | Northeastern University |
| | Assistant Manager | Discovery Communications India |
| | Assistant Marketing Manager | Subway |
| | Assistant Media Planner | Universal McCann |
| | Associate Account Executive | NBCUniversal |
| | Associate Analytics | Universal McCann |
| | Associate Art Director | Yext |
| | Associate Counsel | Merkle |
| | Associate Digital Marketing Manager | Crayola LLC |
| | Associate Director | Amnet |
| | Associate Director | Carat |
| | Associate Director | DWA Media |
| | Associate Director | Gain Theory |
| | Associate Director | The nature conservancy |
| | Associate Director | Invesco |
| | Associate Director | Flipkart |
| | Associate Director | Reprise |
| | Associate Director Digital Marketing | Disney--DTCI |
| | Associate Director Digital Media | SMA |
| | Associate Director of Content Marketing | Forbes |
| | Associate Director, Acquisition Marketing | PBS Kids |
| | Associate Director, Analytics | Duncan Channon |
| | Associate Director, Customer Success | Vibes |
| | Associate Director, Digital Engagement | Bader Rutter |
| | Associate Director, Diversity & Inclusion Marketing | Cognizant Solutions |
| | Associate Director, Marketing Sciences | PHD |
| | Associate Director, Professional Selling Program | IZEA |
| | Associate Editor | Marketing Dive |
| | Associate Integrated Investment | Universal McCann |
| | Associate Manager | Publicis Media |
| | Associate Marketing Manager | Hallmark |
| | Associate Marketing Manager | Hallmark |
| | Associate Media Research Director | Assembly Media |
| | Associate Product Marketing Manager | Salesforce |
| | Associate Professor | National University |
| | Associate Professor of Marketing | University of Patras |
| | Associate Research Manager | AcuityHub |
| | Associate, Integrated Investment | Universal McCann |
| | Associate, Portfolio Management | Universal McCann |
| | Asst. Manager, Emerging Media and Programmatic | General Motors |
| | Automotive Sales manager & Digital Strategist | Spectrum Reach |
| | AVP Sales | Kompas Gramedia |
| | AVP, marketing | Global Association of Risk Professionals |
| | AVP, Marketing & Brand Strategy | Wells Fargo |
| | B2B Demand Creation Event Manager | Samsung |
| | B2B Marketing Manager | Gameloft |
| | BD Manager | TenMax Adtech Lab |
| | Brand & Advertising | Aflac |
| | Brand & Strategy, Meeting & Event Planner | Wells Fargo |
| | Brand Engagement Strategy Director | Mechanica |
| | Brand Experience, Box Tops for Education | General Mills |
| | Brand Experience, Event Marketing, Sponsorships | Yext |
| | Brand Lead | InMobi |
| | Brand Manager | W. F. Young, Inc. |
| | Brand Manager | Blizzard Entertainment |
| | Brand Manager | Blizzard Entertainment |
| | Brand Manager | Pfizer |
| | Brand Manager | Pizza Hut |
| | Brand Manager | nuna |
| | Brand Manager | Suntory Pepsico |
| | Brand Marketing & Sales Enablement Lead | IBM Watson Advertising |
| | Brand Partnerships | Live Nation Canada |
| | Branded Entertainment Manager | General Motors |
| | BusDev | SAP |
| | Business Administration | The Walt Disney Company |
| | Business Analyst | Barstool Sports |
| | Business Designer | ScaleFactor |
| | Business Development | ProContractorsClub.Com |
| | Business Development Coordinator | DAC |
| | Business Development Director | Ventura Associates |
| | Business Development Director | Fanar production |
| | Business Development Director | DAC |
| | Business Development Director | DAC |
| | Business Development Executive | IBM Innovation Services |
| | Business Development Intern | adMarketplace |
| | Business Development Manager | Slickdeals |
| | Business Development Manager | Slickdeals |
| | Business Development Manager | Chem-Courier |
| | Business Development Manager | Rokt |
| | Business Development Manager | DAC |
| | Business Development Representative | Braze |
| | Business Development Representative | Braze |
| | Business Development Strategist | Chacka Marketing |
| | Business Development, Americas and Australia | World Wide Web Consortium (W3C) |
| | Business Lead | Havas Media Group |
| | Business Manager | SAS |
| | Business solution director | Publicis Media |
| | Campaign marketing manager | HSBC Bank Argentina |
| | CAO | kargo |
| | CBO | Adweek |
| | CDO | Universal McCann |
| | CEO | Adweek |
| | CEO | Adweek |
| | CEO | Arandas Marketing |
| | CEO | Avail Digital Marketing |
| | CEO | BanterX |
| | CEO | Belgian Boys |
| | CEO | boo-yah |
| | CEO | Coastal Society |
| | CEO | Continual Ltd. |
| | CEO | Creative Expansions, Inc. |
| | CEO | Danger TV |
| | CEO | Digital Advisors |
| | CEO | Digital Exchange |
| | CEO | DPAA |
| | CEO | Engaging Choice |
| | CEO | GMF Consulting |
| | CEO | Group Escobar |
| | CEO | Ichc |
| | CEO | ILL 4 Real Entertainment (I4R Services) |
| | CEO | Information Systems Unlimited |
| | CEO | InovaMedia |
| | CEO | J Darcey Consulting |
| | CEO | Mindshare |
| | CEO | Mobile High 5 |
| | CEO | Mojavie |
| | CEO | MVC Agency |
| | CEO | Ntegrity Marketing Solutions |
| | CEO | PML Digital Media |
| | CEO | Popwallet |
| | CEO | PubNative |
| | CEO | Registria |
| | CEO | Reveelz |
| | CEO | Social MD |
| | CEO | STARCOM |
| | CEO | Stillwell Partners |
| | CEO | The Concept Studio |
| | CEO | The T!LT Group |
| | CEO | The Young Group |
| | CEO | Topme |
| | CEO | Transparent Media Partners, LLC |
| | CEO | Visualize IT, LLC |
| | CEO | Vyoma Software, Inc. |
| | CEO | Wanted Brand |
| | CEO | Worktakes |
| | CEO | Yale Appliance And Lighting |
| | CEO | Applaudo Studios |
| | CEO | ram marketing |
| | CEO | V2 Marketing & Entertainmemt |
| | CEO | Awarion |
| | CEO | BLS Enterprises |
| | CEO | Cheil |
| | CEO | Clipisode |
| | CEO | Cloud Interactive Platforms |
| | CEO | Concepto Movil |
| | CEO | Cx MOMENTS |
| | CEO | Foiniks |
| | CEO | Giftpack Inc. |
| | CEO | HIPTEN |
| | CEO | Interverbum Technology |
| | CEO | Leadspotting |
| | CEO | Lndata Inc |
| | CEO | Sua Advertising |
| | CEO | [email protected] |
| | CEO | Survey54 |
| | CEO | The Santa Fe Group |
| | CEO | Trivver, Inc |
| | CEO | Veteran Communication |
| | CEO | WOMMCOMM |
| | CEO | www.Bereanopartners.com |
| | CEO | YesDok |
| | CEO | Yonder Media |
| | CEO | Wide Ag |
| | CEO | YOOSE Pte. Ltd. |
| | CEO & Co-founder | AlikeAudience, Inc. |
| | CEO & Founder | MomLifeTV |
| | CEO & Founder | Whats for Dinner Technologies |
| | CEO & Founder | Kargo |
| | CEO & President | BlueFocus International |
| | CEO & President | Imagen Marketing Consultants, LLC |
| | CEO Asia Pacific & Global Products | ENgine Group |
| | Chair School of Business | Spalding University |
| | Chairman | I-COM Global |
| | Change Management | Wells Fargo |
| | Chief Accelerant | The Perl Group |
| | Chief alliance officer | American Marketing Association |
| | Chief Architect and Technology Officer | Affle |
| | Chief Client Officer | Equifax |
| | Chief Client Officer | Isobar Global |
| | Chief Commercial Officer | Vengo Labs |
| | Chief Content Officer | American Marketing Association |
| | Chief Customer Officer | AppsFlyer |
| | Chief Digital Officer | Trusted Media Brands |
| | Chief Executive Officer | Unsigned |
| | Chief Executive Officer | AimApex Consultancy FZC |
| | Chief Growth Officer | in4mation insights |
| | Chief Growth Officer | CloudEngage |
| | Chief Marketing Officer | Forbes |
| | Chief Marketing Officer | Kaye Communications, Inc. |
| | Chief Marketing Officer | Perceptible |
| | Chief Marketing Officer | Tier1 Financial Solutions |
| | Chief Marketing Officer | Ultimate Software |
| | Chief Marketing Officer | Sutter Health |
| | Chief Marketing Officer & Head of Corporate Development | Slickdeals |
| | Chief Operating Officer | Splash Worldwide |
| | Chief Optimizer | OptAmize Marketing |
| | Chief Product Officer | MMS-Inc |
| | Chief Research & Insights Officer | NinthDecimal |
| | Chief Revenue Officer | Elateral |
| | Chief Revenue Officer | Uproxx |
| | Chief Sales Officer | Yonder Media |
| | Chief Strategy Officer | Initiative |
| | CI Sales Specialist | SAS |
| | CIO, EMEA | Wunderman Thompson |
| | Client Associate | WSJ Barron's Group |
| | Client Partner | Dow Jones & Company |
| | Client Partner | WSJ|Barron's Group |
| | Client Partner | Spotify |
| | Client Partner, Technology | Universal McCann |
| | Client Partnerships | Disney Advertising |
| | Client Research & Insights Associate | Invesco |
| | Client Service Director | Universal Mccann |
| | Client Services Supervisor | Essence Global |
| | Client Solutions Manager | Facebook |
| | Client Strategy & Partnerships | Prohaska Consulting |
| | Client Success Lead | IBM Watson Advertising |
| | Client Success Manager | IBM Watson Advertising |
| | CMI Director - Brand Engagement | Unilever |
| | CMO | CubeSquare Advisory |
| | CMO | DBT Capital |
| | CMO | Deputy |
| | CMO | SOCi, Inc |
| | CMO | The Mobile Fund |
| | CMO | The NPD Group |
| | CMO | ActionSpot Startup Studio |
| | CMO | Mercury Marine Corporate |
| | CMO | nobleworks |
| | CMO | rebel consulting |
| | CMO | ATI Physical Therapy |
| | CMO | KG Media |
| | CMO | Monster Worldwide |
| | CMO | Petco |
| | CMO | Prohaska Consulting |
| | CMO | Sinch |
| | CMO | TenMax |
| | CMO | YellaWood |
| | CMO and VP, Offering Development IBM Global FInancing | IBM |
| | Co Founder | Admazing |
| | Co Founder Director | Monk Consulting |
| | Co-ceo | Chartboost |
| | Co-Founder | Helioscart |
| | Co-Founder | W.A.Y.S. Marketing Solutions |
| | Co-Founder & Head of Marketing | Alchemy Media |
| | Co-Founder & Managing Partner | Globl Direct Promo LLC |
| | Co-Founder & Partner | Strategic Objectives |
| | Co-Founder, CCO | Grounded World |
| | Co-Founder/Owner | Gameday Creative |
| | Commercial Director | Daily Mail Australia |
| | Commercial Director | The Marketing Society |
| | Commercial Manager | NMPi |
| | Communication Executive | Tourism Ireland |
| | Communications and Digital Marketing Lead, Mentor | Johnson & Johnson |
| | Communications Director | Macmillan Learning |
| | Communications Manager | WFA |
| | Communications Manager | 7-eleven |
| | Communications Manager | Chipotle Mexican Grill |
| | Community Manager | e.l.f. Cosmetics |
| | Community Manager | Maple Leaf Sports and Entertainment |
| | Community Manager | Gojek |
| | Concert Solutions Manager | Vox Media |
| | Consultant | Contractor |
| | Consultant | Deloitte |
| | Consultant | K. R. Gardiner & Associates |
| | Consultant | Kokio |
| | Consultant | Yermi K |
| | Consultant | Marketing Solutions |
| | Consultant | Amgen Inc. |
| | Consultant | EY |
| | Consultant | EY |
| | Consumer Strategist | Freelance Consultant |
| | Content Coordinator | Jenifer Garcia Communication Services |
| | Content Manager, UM Studios | Universal McCann |
| | Content Marketing Specialist | Kochava |
| | Content Marketing Specialist | Lumavate |
| | Content Writer | Edward Sweet & Associates |
| | Contractor | Faith Albea |
| | Conversation Designer | Wells Fargo |
| | COO | Elite Marketing Group |
| | COO | Inspira |
| | COO | Intersection |
| | COO | LeadID LLC |
| | COO | MarCaps LLC |
| | COO | Mogean, Inc |
| | COO | Reset Digital |
| | COO | Solesence LLC |
| | COO | Times Internet |
| | COO | United Collective |
| | COO | Cluep |
| | COO | Juno |
| | COO | Ole!Connect |
| | COO | Lava Digital |
| | COO Media Services | PT. Dian Mentari Pratama |
| | COO/ Owner | AXIOM |
| | Coordinator | Coty Inc |
| | Coordinator | Expo HIS |
| | Copywriter | Tivity Health |
| | Corporate Officer | Activations Advertising Inc |
| | Country Manager | AdColony |
| | Country Manager | Sport and Life |
| | Country manager | AppsFlyer |
| | CPO | Untuckit |
| | CPO | Skift |
| | Creative | UniGroup |
| | Creative App Designer | CrazyHappyGame |
| | Creative Director | BLACK |
| | Creative Director | George P Johnson |
| | Creative Director | Omada Health |
| | Creative Director | ProGlobalEvents |
| | Creative Director / Lecturer | Universitas Multimedia Nusantara |
| | Creative Producer | Blend Concepts |
| | Creative Strategist | New Moment New Ideas Company |
| | CRM Manager | WU |
| | CRO | Justpremium |
| | CRO | Samba TV |
| | CRO | TIME |
| | CRO | NYIAX |
| | CRO | Socxo |
| | CRO | Gimbal |
| | CRO | Kargo |
| | Cross Platform Sales Manager | CNNE |
| | CSM | Gridwise |
| | CSM | Facebook |
| | Csm | Facebook |
| | CTO | Gdm |
| | CTO | GPS Ventures LLC |
| | CTO | WhatsMedia LLC |
| | CTO | Yonder Media |
| | CTO | Chalk Digital, Inc. |
| | CTO & VP Product Management | Kirusa |
| | Customer Experience Advisor | SAP |
| | Customer Insights Manager | Cuebiq |
| | Customer Success Executive | Salesforce |
| | Customer Success Manager | Liftoff |
| | Data | Upstate |
| | Data Analyst | Wavemaker |
| | Data Engineer | Cuebiq |
| | Data Solutions | Mindshare |
| | Data Strategist | Wunderman Thompson |
| | DDM | Galileo |
| | Departamental Manager | Branco Bradesco |
| | Deputy General Manager | Publicis Media |
| | Deputy Managing Director | Grayling |
| | Designer | Cuebiq |
| | Developer | blackpagesmobile.com |
| | Developer | hitmycell.com |
| | Digital Acquisition and eCommerce Strategy. dfAn | American Express |
| | Digital Ad Sales | Disney |
| | Digital Analyst | Tivity Health/ Nutrisystem |
| | Digital Campaign Manager | Tourism New Zealand |
| | Digital Communications Strategy Manager | UPS |
| | Digital Content | Brandify |
| | Digital CX Designer | Wells Fargo |
| | Digital Experience Supervisor | UPS |
| | Digital Group Head | Wavemaker |
| | Digital Manager | SeedComms |
| | Digital Manager | Universal McCann |
| | Digital Marketer | Gridwise |
| | Digital Marketing | Mind tech Media |
| | Digital Marketing | Nutrifood |
| | Digital Marketing | Ally Financial |
| | Digital Marketing - eCommerce | STADA |
| | Digital Marketing Associate | Crayola |
| | Digital Marketing Director/Researcher | Oweb Digital Experience |
| | Digital Marketing Expert | Abenla Co, Ltd. |
| | Digital Marketing Manager | Accenture |
| | Digital Marketing Manager | Aarna Systems |
| | Digital Marketing Manager | Indeed |
| | Digital Marketing Project Manager | TEGNA Marketing Solutions |
| | Digital Marketing Specialist | Ally Financial |
| | Digital Media Buyer | Universal Orlando |
| | Digital Media Buyer Manager | TEMPO SCAN GROUP |
| | Digital Media Coordinator | Bahamas Ministry of Tourism |
| | Digital Media Financial Analyst | OMD |
| | Digital Media Specialist | Insignia Systems |
| | Digital Operations Manager | SalesPad |
| | Digital Planner | Suntory Pepsico Vietnam Beverage |
| | Digital Planner | Universal McCann |
| | Digital Producer | Discovery Inc |
| | Digital Program Marketing Manager | Aramark |
| | Digital Strategist | NYIT |
| | Digital Strategy Project Manager | union retraite |
| | Digital Strategy, eCommerce, Vice President | Bank of America |
| | Digital Technology Portfolio Manager | Subway |
| | Digital, Commerce, Marketing Director | Estee Lauder Companies |
| | Director | 2Mobile |
| | Director | Amnet |
| | Director | Amnet |
| | Director | APS |
| | Director | Buffalo Grove |
| | Director | DAN |
| | Director | Digi Interacts Pvt Ltd |
| | Director | Filament |
| | Director | FTI |
| | Director | Initiative |
| | Director | Kathleen McKay |
| | Director | Mobilewalla |
| | Director | Nativ Nomad |
| | Director | Ogilvy Health |
| | Director | Ogilvy Health |
| | Director | Platinums Group |
| | Director | PT.PS GLOBAL MEDIA |
| | Director | Publicis Media |
| | Director | Quantcast |
| | Director | Solano |
| | Director | TIME |
| | Director | TIME |
| | Director | Bahamas Tourism |
| | Director | Vail Resorts |
| | Director | AcuityHub |
| | Director | Filament |
| | Director | ISDI |
| | Director | Rooftop Partners |
| | Director | Sentido Común Argentino |
| | Director | Tavant |
| | Director | www.mfilterit.com |
| | Director | Crayola |
| | Director | Disney |
| | Director | EY |
| | Director | Gimbal |
| | Director | Ipsos |
| | Director | NBCUniversal |
| | Director | Salesforce |
| | Director | Salesforce |
| | Director | Teads |
| | Director | Twitch |
| | Director | Amazon |
| | Director & Founder | Lantian Consulting Pty Limited |
| | Director Consumer Marketing Strategy and Operations | Eli Lilly |
| | Director Customer Development | Kimberly Clark |
| | Director Customer Experience | Trimultaneously.com |
| | Director Customer Intelligence | SAS Institute |
| | Director Ecommerce Strategy | Calvin Klein |
| | Director Global Marketing | zeotap |
| | Director Global Media | Marriott International |
| | Director Growth & User Acquisition | ConsultMyApp |
| | Director Innovations | Ally Financial |
| | Director Integrated Media | PT. Dian Mentari Pratama |
| | Director Mailing Services, New Products & Innovation | US Postal Service |
| | Director Meeting Services | WQA |
| | Director Mobility & IoT Solutions | Tata Communications |
| | Director Next Gen Insights | Kellogg Company |
| | Director of Accounts | Mad Men Marketing |
| | Director of AdOps | Converge |
| | Director of Advertising | Goodwill of North Georgia |
| | Director of advertising BBC Canada | BBC News |
| | Director of Business Development | Solutions By Text |
| | Director of Business Development | Tagboard |
| | Director of Business Development | Slickdeals |
| | Director of Calendar Planning | Papa John's International |
| | Director of Communications | Interact Communications |
| | Director of Communications | Sinch |
| | Director of Community Initiatives | atb financial |
| | Director of Content Marketing | CJ Affiliate |
| | Director of Content Marketing | Northeastern University |
| | Director of Customer Experience | Rockin H Ranch/The Hitchin Post |
| | Director of Data & Revenue Operations | Versature |
| | Director of Digital & Ecommerce | Hertz Corporation |
| | Director of Digital Innovation | HARRISON/STAR |
| | Director of Enterprise Sales | adMarketplace |
| | Director of Events | Skift |
| | Director of International Marketing | Fiverr |
| | Director of Loyalty | Hertz Corporation |
| | Director of Marketing | Ballard Designs |
| | Director of Marketing | ProMaterials Direct |
| | Director of Marketing | Reuters |
| | Director of Marketing | Reuters |
| | Director of Marketing | Smaato |
| | Director of Marketing | SMPS |
| | Director of Marketing | Zislis Group |
| | Director of Marketing | Honeywell |
| | Director of Marketing | Kentucky Dept of Tourism |
| | Director of Marketing | Satco |
| | Director of Marketing | Sherwin-Williams |
| | Director of Marketing | Integrated Marketing |
| | Director of Marketing | AdTheorent |
| | Director of Marketing | Chalk Digital, Inc. |
| | Director of Marketing & Communications | Cuisinart |
| | Director of Medical Communications | sanofi |
| | Director of Operations | BLACK |
| | Director of Operations | Moderne Communications |
| | Director of Operations | Mobile Giving Foundation |
| | Director of Sales | Kirusa Inc |
| | Director of Sales | MobileFuse |
| | Director of Sales | SAP |
| | Director of Sales | Siteplug |
| | Director of Sales | Gimbal |
| | Director of Sales | Gimbal |
| | Director of Sales & Client Success | Gimbal |
| | Director of Sales, Midwest | InMarket |
| | Director of Sponsorships | Twitch |
| | Director of Strategic Marketing | Pearson |
| | Director of Strategy | AdColony |
| | Director Patient Education | sanofi |
| | Director, Advertising Operations | Experian Marketing Solutions LLC |
| | Director, Analytics | MediaCom |
| | Director, Analytics | Tivity Health/Nutrisystem |
| | Director, Brand Activation | Association of National Advertisers |
| | Director, Brand Activation | Association of National Advertisers |
| | Director, Brand and Communications | Sinch |
| | Director, Brand Partnerships | Fullscreen |
| | Director, Business & Operations | Affle |
| | Director, Business Development | Slickdeals |
| | Director, Business Development | Epsilon |
| | Director, Business Development | InMarket |
| | Director, CAP Marketing | Bayer Inc |
| | Director, Channel Sales | 33Across, Inc. |
| | Director, Client Service | in4mation insights |
| | Director, Client Solutions | IBM |
| | Director, Client Strategy | 1983 |
| | Director, Client Strategy | Twitch |
| | Director, CMI | Petco |
| | Director, Corporate Marketing | Zego |
| | Director, Creative Services | The Hertz Corporation |
| | Director, CRM & Data Science | Cirque du Soleil |
| | Director, Cross-Channel Media | TD Ameritrade |
| | Director, Customer Success | PrizeLogic |
| | Director, Customer Success | Cuebiq |
| | Director, Digital Communications | Island Digital Marketing |
| | Director, Digital Marketing | adidas |
| | Director, Digital Operations | T-Mobile |
| | Director, Digital Personalization | CVS Health |
| | Director, Digital Strategy | Youngevity |
| | Director, Events | Cox Automotive |
| | Director, Events | SpotX |
| | Director, Global Corporate Communications | Universal McCann |
| | Director, Global Strategic Events | ACI Worldwide |
| | Director, Head of Enterprise Sales | IBM Watson |
| | Director, Industry Events | Pandora Media |
| | Director, Innovation & Emerging Platforms | OMD |
| | Director, Integrated Marketing | HD Supply White Cap |
| | Director, Integrated Media Strategy | Universal Studios Hollywood |
| | Director, Live Events | Momentum Worldwide |
| | Director, Marketing | NBCUniversal |
| | Director, Marketing | Verizon Connect |
| | Director, Marketing Communications | GSTV |
| | Director, Measurement | Watson Media and Weather |
| | Director, Media | Kroger |
| | Director, Media Activation | Universal Parks & Resorts |
| | Director, Media Operations | Lightbox OOH Video Network |
| | Director, Media Science | Nike, Inc. |
| | Director, mLab | Bosch |
| | Director, Mobile & Digital Innovation | Caesars Entertainment |
| | Director, Mobile Marketing | BANDAI NAMCO Entertainment America |
| | Director, Mobile Product Management | OUTFRONT |
| | Director, North America | CM.com |
| | Director, Optimization | CIBC |
| | Director, Partner Marketing | Microsoft |
| | Director, Partnerships | TIME |
| | Director, Partnerships | Mobivity |
| | Director, Pricing and Yield Management | Twitch |
| | Director, Product Marketing | Cuebiq |
| | Director, Product Marketing | IBM Watson Advertising |
| | Director, Product Marketing | InMarket |
| | Director, Research | Ally Financial |
| | Director, Revenue Management | Cars.com |
| | Director, Special Events | Live Nation |
| | Director, Sponsorship & Partner Programs | ANA |
| | Director, Strategic Accounts | LeadID LLC |
| | Director, Strategic Accounts | WebMD |
| | Director, Strategy & Planning | AdColony |
| | Diretor DICOM | FGV |
| | Diretora Comercial | Webedia |
| | Display Strategist | Finch |
| | Divisional Director | Worldwide Business Research |
| | Doctoral Scholar | University of Delhi |
| | DOM | Cox Automotive |
| | ECD | IBM |
| | eCommerce & Marketing Technologist Lead (North America) | Mondelez International |
| | ECommerce Director | HCS MARKETING |
| | ECommerce Manager | CJ Affiliate |
| | ECommerce Marketing Capabilities Manager | PepsiCo |
| | Editor | Marketing Dive |
| | Editor | SHOOT |
| | Editor | IBM Watson Media |
| | Editor U.S. Hispanic Market | PRODU |
| | Editorial Director of Events | Skift |
| | Employer Brand Strategist | exaqueo |
| | Engagement Director | CT Growth Consulting |
| | Enterprise Sales Executive | adMarketplace |
| | Event Director | Future |
| | Event Manager | Cox Automotive |
| | Event Manager | Fiserv |
| | Event Manager | Adobe |
| | Event Manager | IBM Watson Advertising |
| | Event Manager | Sinch |
| | Event Marketing | Adobe |
| | Event Marketing Coordinator | SOCi, Inc |
| | Event Ops and Tech Mgr | Cox Automotive |
| | Events & Promotions Manager | Effectv |
| | Events & Travel Manager | World Federation of Advertisers |
| | Events Assistant | Adweek |
| | Events Coordinator | Adweek |
| | Events Director | CJ Affiliate |
| | Events Director | Magic Dreams Productions |
| | Events Director | Networld Media Group |
| | Events Director | CNBC |
| | Events Manager | World Federation of Advertisers |
| | Events Manager | Cox Automotive |
| | Events Manager | Blue Star |
| | Events Marketer | Mixpanel |
| | EVP | ANA |
| | EVP | Digitas |
| | EVP | Kantar |
| | EVP | May Media Group |
| | EVP | Universal McCann |
| | EVP BD | Reset Digital |
| | EVP Corp Dev | AAM |
| | EVP Director | Starcom |
| | EVP, Chief Revenue Officer | American Media |
| | EVP, Client Partner - Integrated Media | Carat |
| | Executive Business Partner | Kochava |
| | Executive Director | Hearst |
| | Executive Director | The Concept Studio |
| | Executive Director | Vox Media |
| | Executive Director | ATypI |
| | Executive Director | International Academy |
| | Executive Director of Marketing | St. Luke's United Methodist Church |
| | Executive Director Shop+ | Mindshare |
| | Executive Director, Acquisition and Media | E*TRADE |
| | Executive Director, Integrated Marketing | BFM |
| | Executive Producer | International News Media Association |
| | Executive Producer | Universal McCann |
| | Executive Producer / Host | The BeanCast |
| | Executive VP, CMO | Ventura Associates International LLC |
| | Executive, Strategic Planning | ABi |
| | Experience and Partnership Marketing | Neustar |
| | Experience Manager | EY |
| | Experience Strategy Director | Leo Burnett Chicago |
| | Experiential Account Manager | CNBC |
| | Experiential Activation | Dell Technologies |
| | Experiential Marketing | Verizon Connect |
| | Experiential Marketing | Verizon Connect |
| | Faculty | BMCC, CUNY |
| | Field Marketing Manager | Redox |
| | Film Director | Blue Water Entertainment |
| | Financial Associate | Ernst & Young LLP |
| | Former CMO | MGM resorts |
| | Former Director Marketing | Bed Bath & Beyond |
| | Founder | Ciarlo Consulting, LLC |
| | Founder | Clinch Digital Media |
| | Founder | Feast |
| | Founder | Focus Mobility LLC |
| | Founder | KiwiTech |
| | Founder | MESH Interactive Agency |
| | Founder | Relevant Ventures, LLC |
| | Founder | TAC Consulting |
| | Founder | TAC Consulting |
| | Founder | Tambora Ventures |
| | Founder | NP solutions |
| | Founder | Applied Business Initiatives |
| | Founder | Cassidy Media Partnership |
| | Founder | Futureproof Strategies |
| | Founder | Global Fashion Technology Federation |
| | Founder | New York Online |
| | Founder | Oppenheim Media Consulting |
| | Founder | Right2Decide |
| | Founder | Shopperbytes |
| | Founder | Xbeacon |
| | Founder | DSG |
| | Founder | Mr Lama Studios |
| | Founder & CEO | Barlow Innovation Group |
| | Founder & CEO | M3 Advisors, LLC |
| | Founder & CEO | Playcentive |
| | Founder & CEO | Pretty Little Tree LLC |
| | Founder & CEO | StemLending.com |
| | Founder & CEO | One Thousand Suns |
| | Founder & CEO | Own Business |
| | Founder & CEO | Chalk Digital, Inc. |
| | Founder & Client Insights Director | ESL Insights, LLC. |
| | Founder & Director | Enterprise PR & Marketing Pte Ltd |
| | Founder, CEO & Chief Word Guy | SquarePlanet Presentations & Strategy |
| | Founder, President | TriGold Communications |
| | Fraud Specialist | Adjust |
| | Full-time Lecturer | Eastern Michigan University |
| | Gamification Consultant | Agate International |
| | General Manager | PT Mandom Indonesia Tbk |
| | General Manager | JAFRA Cosmetics International |
| | General Manager | Yonder Media |
| | General Manager: Digital Marketing | Absa |
| | Global Analytics Capability Manager | Kimberly Clark |
| | Global Business Lead | GSK Consumer Healthcare |
| | Global Category Lead | IBM |
| | Global Creative Director / Partner Ssolutions | Spotify |
| | Global Data Solutions | 33Across, Inc. |
| | Global Director, BSA | MediaCom |
| | Global Events Manager | OpenX |
| | Global Head of Events | Adjust |
| | Global Head of Speaking, Corporate Communications | Twitter |
| | Global Marketing | Activision Blizzard Media |
| | Global Marketing Director | GSK Consumer Healthcare |
| | Global Media | adidas |
| | Global Media Director | Marriott International |
| | Global Partnership Manager | Google |
| | Global Partnerships Lead | Snap |
| | Global President Client Relations | DAS Group of Companies/ Omnicom |
| | Global President, Thrive | IPG Mediabrands |
| | Global Senior Manager, HPE Geo Marketing | Hewlett Packard Enterprise |
| | GM | Business Standard |
| | GM | CAFFEINA |
| | GM | Nativex |
| | GM & CRO | Orbis Unum Digital |
| | GM Americas | Geospatial Media |
| | GM-Global Communications | Bahamas Ministry of Tourism |
| | Group Account Director | Brunner |
| | Group Account Director | TEAM Enterprises |
| | Group Account Manager | Exchange4media |
| | Group Director | Flint Group |
| | Group Director | Performics Inc |
| | Group Director | Teads |
| | Group Director | Teads |
| | Group Head of Strategy | PHD Media South Africa |
| | Group Manager, Analytics | Intuit |
| | Group marketing manager | Intuit |
| | Group Planning Director | Mindstream Media Group |
| | Group VP & Director, Marketing Activation | SunTrust Now Truist |
| | Groupe Consultant | Publicis Groupe |
| | Growth Lead | Gridwise |
| | Head - Data Solutions | Digitalkites |
| | Head BD & Alliances | Mfilterit |
| | Head Digital | RAKBANK |
| | Head Marketing | JK Tyre & Industries |
| | Head Marketing | Vein Clinics of America |
| | Head of Agency Partnerships | Kargo |
| | Head of Asia | Eskimi |
| | Head of B2B Marketing | IBM |
| | Head of Brand and Campaign Management | ODDSET |
| | Head of Brand Communication | Smartfren |
| | Head of Brand Marketing | InMobi |
| | Head of Business Development | NMPi |
| | Head of Client Growth | DiMassimo Goldstein |
| | Head of Client Success | Applift |
| | Head of Communications | IDN Media |
| | Head of Communications | AppsFlyer |
| | Head of Consumer Strategy Marketing | Wells Fargo |
| | Head of Corporate Communication | Abelium |
| | Head of Creative Strategy, NA | Gameloft |
| | Head of Customer Development | Cauzal |
| | Head of Data Strategy | Ericsson Emodo |
| | Head of DC and ESG Marketing | Wells Fargo |
| | Head of Demand Generation | AppsFlyer |
| | Head of Department Banking | Milpark Education |
| | Head of Digital | Team reddot |
| | Head of Digital | GroupM |
| | Head of Digital Analytics | Etrade |
| | Head of Digital Growth Design, Strategy & Projects | Response Dga |
| | Head of Digital Marketing | Mitchell's and butlers |
| | Head of Events & Trade Marketing | IBM Watson Advertising |
| | Head of Experiential Marketing | Activision Blizzard Media |
| | Head of Global Brands | Snapchat |
| | Head of Global Business Development | Growing Innovations |
| | Head of Global Growth | Qualtrics |
| | Head of Global Industry Relations | Google |
| | Head of Growth | Ten Lifestyle Group |
| | Head of Industry Sales | IBM |
| | Head of Industry, Retail | IBM Watson Advertising |
| | Head of LATAM | Vidmob |
| | Head of LOB Marketing Events | SAP |
| | Head of Machine Learning & Science | Amazon Web Services |
| | Head of Marketing | IPG Mediabrands |
| | Head of Marketing | Lakeshirts / Blue 84 |
| | Head of Marketing | Trip.com |
| | Head of Marketing | Indonesia Mobile Exchange (IMX) |
| | Head of Marketing | Pz cussons |
| | Head of Marketing | Education.com |
| | Head of Marketing | IBM |
| | Head of Marketing Insights & Analytics | IBM |
| | Head of Mobile | Deputy |
| | Head of Mutimedia Strategy | Stylus |
| | Head of North America Partner Marketing | McAfee |
| | Head of Partnerships | Vidmob |
| | Head of Product Development | astro |
| | Head of Product Marketing | IBM Watson Advertising |
| | Head of Programmatic | WeatherBug |
| | Head of Regional Marketing, Americas | Here Technologies |
| | Head of Sales | ADA Asia |
| | Head of Sales EMEA | YOOSE Pte. Ltd. |
| | Head of Sales NA | MGID |
| | Head of sales UK | upday |
| | Head of Sales, West | Cuebiq |
| | Head of Strategic Partnerships | Sinch |
| | Head of UK Retail Marketing | Google |
| | Head of US Communications | Seedlip |
| | Head Senior VP, Enterprise Brand & Marketing Communications Research | Bank of America |
| | Head, Client Research & Insights | Invesco |
| | Head, Employer Marketing | Google |
| | Hispanic Business Strategy Analyst | NBCUniversal |
| | Hispanic Strategy | NBCUniversal |
| | Hispanic Strategy Manager | NBCUniversal |
| | HOM | GWR |
| | HR Manager | InMarket |
| | Independent | Independent Consultant |
| | Independent | Independent |
| | Independent | Independent |
| | Industry Events and Trade Shows | Cox Automotive |
| | Industry Executive Advisor - Entertainment & Hospitality | SAP |
| | Industry Lead | Gojek |
| | Industry Relations Manager | Google |
| | Innovation Advisor | Newable |
| | Innovator | Humnz |
| | Insights | BEN |
| | Insurance Replacement Rep | Hertz Corporation |
| | Integrated Account Director | IHeartMedia |
| | Integrated Marketing | Wells Fargo |
| | Integrated Marketing Sales Manager | iHeartMedia |
| | Integrated Media Manager | Nike, Inc |
| | Integration Executive | IBM |
| | Intergrated Digital Planner | DM PRATAMA |
| | International Marketing Manager Junior | Spradling |
| | IT | MSO SOLUTIONS |
| | IT Business Analyst | Blue Sky Corp |
| | IT Manager | IT Security Excel |
| | Knowledge & Insights Manager | The Coca-Cola Export Corporation |
| | Lead Account Exectuive | Tambourine |
| | Lead Advertising Manager | AT&T |
| | Lead Analyst | MediaVillage |
| | Lead Client Partner | Twitter |
| | Lead Editor | Industry Dive |
| | Lead, CEM-GTM Americas | Western Union |
| | Leader AI Design & Strategy | IBM Watson Advertising |
| | Leader, Marketing | Western Union |
| | Leader, Technology Sales | IBM Watson Advertising |
| | Lecturer | Universal McCann |
| | Lecturer and PR | Olivegreen |
| | Management Supervisor | Saatchi & Saatchi |
| | Manager | Dorel |
| | Manager | IPG Mediabrands |
| | Manager | IPG Mediabrands |
| | Manager | Publicismedia |
| | Manager | Starcom |
| | Manager | TFN |
| | Manager | Zenter rannsóknir |
| | Manager | spykar |
| | Manager | Verizon |
| | Manager | Acorns |
| | Manager | GarantiBBVA |
| | Manager | Hillsborough County |
| | Manager | Disney |
| | Manager | Disney |
| | Manager | EY |
| | Manager | Intuit |
| | Manager | Universal McCann |
| | Manager | Universal McCann |
| | Manager | Universal McCann |
| | Manager | Wells Fargo |
| | Manager | AWS |
| | Manager | The Walt Disney Company |
| | Manager Consultant | Ernst & Young LLP |
| | Manager Experiential Design | Herbalife Nutrition |
| | Manager Marcomm | Spykar Lifestyles Pvt Ltd |
| | Manager Marketing | Arvind Fashions Ltd |
| | Manager Product and User Experience | Amazon Web Services |
| | Manager, Brand Initiatives | The Gazette, Cedar Rapids |
| | Manager, Client Success | IBM Watson Advertising |
| | Manager, Connections Planning & Investment | The Coca-Cola Company |
| | Manager, Content, Brand & Mobile Marketing | AAA Club Alliance |
| | Manager, Digital Marketing | Philips Healthcare |
| | Manager, Digital Marketing | Ally Financial |
| | Manager, Experiential & Environmental Design | Herbalife Nutrition |
| | Manager, Global Events | iconectiv |
| | Manager, Global Mobile Media Activation | Blizzard Entertainment |
| | Manager, Global Strategy | Universal Parks & Resorts |
| | Manager, Marketing | Sysco Atlanta |
| | Manager, Marketing & Communications | Publicis Media |
| | Manager, Marketing Analytics | Cinemark |
| | Manager, Marketing Coca-Cola Franchise | The Coca-Cola Company, China Limited |
| | Manager, Media Insights | Campbell Soup Company |
| | Manager, Precision and Performance Media | Universal McCann |
| | Managing Director | 360AdMedia |
| | Managing Director | Accenture |
| | Managing Director | C.A. Roze Consulting LLC |
| | Managing Director | Gordon McKinnon & Partners Ltd |
| | Managing Director | GTMstrat |
| | Managing Director | IAA |
| | Managing Director | in4mation insights |
| | Managing Director | IZEA |
| | Managing Director | JCR Consulting |
| | Managing Director | La Troisieme Dimension |
| | Managing Director | Lighthouse Labs LLC |
| | Managing Director | Mobitainment |
| | Managing Director | OMD |
| | Managing director | Saxbys |
| | Managing Director | Vox Pops International |
| | Managing Director | Bridge22 |
| | Managing Director | myWorld Philippines Inc. |
| | Managing Director | SixDimensions |
| | Managing Director | Circle Marketing |
| | Managing Director | Dentsu |
| | Managing Director | Syniverse |
| | Managing Director, Client Solutions & Programmatic Trading | Foursquare |
| | Managing Director, Digital Products | American Cancer Society |
| | Managing Director, Industry Relations | Google |
| | Managing Director, Miami | Mediabrands |
| | Managing Director, North America | video intelligence |
| | Managing Partner | Kantar |
| | Managing Partner | XD Inc. |
| | Marketing | CL |
| | Marketing | CSS |
| | Marketing | Dextra Technologies |
| | Marketing | hpe |
| | Marketing | Ohio State |
| | Marketing | Johnson & Johsnon |
| | Marketing | The Mob Museum |
| | Marketing | Verizon |
| | Marketing | ZOOMD |
| | Marketing | ULV |
| | Marketing | Choice Hotels |
| | Marketing | Google |
| | Marketing | Google |
| | Marketing | Google |
| | Marketing | IBM |
| | Marketing | IBM |
| | Marketing | IBM |
| | Marketing | Verizon Connect |
| | Marketing | Wells Fargo |
| | Marketing | Wells Fargo |
| | Marketing & Communcations Manager | S4M |
| | Marketing & Creative Associate | DPAA |
| | Marketing & Sales | Bahamas Ministry of Tourism |
| | Marketing Analyst | Well Woven |
| | MArketing Analytics | Twitter |
| | Marketing Analytics Manager | VSP |
| | Marketing and Events | RankMyAPP |
| | Marketing and Promotions Director | Entercom |
| | Marketing Assistant | Tourism Ireland |
| | Marketing Assistant | The Coca-Cola Company, Korea |
| | Marketing Assistant Director | EY |
| | Marketing Associate | XConnect |
| | Marketing Associate | AppsFlyer |
| | Marketing Brand | Djarum |
| | Marketing Brand | Djarum |
| | Marketing Communication Specialist | CF Canada Financial |
| | Marketing Communications | Sony Electronics |
| | Marketing Communications Manager | Emerson |
| | Marketing Communications Manager | LoRa Alliance |
| | Marketing Consultant | NYPA |
| | Marketing Consultant | Blend360 |
| | Marketing Consultant | KG Consulting |
| | Marketing Consultant | Marketing Highs |
| | Marketing Consultant | Salesforce |
| | Marketing Coordinator | Brandify |
| | Marketing Coordinator | Gamut |
| | Marketing Coordinator | Sam Houston State University |
| | Marketing Coordinator | KBP Foods |
| | Marketing Coordinator | Kikkoman Sales |
| | Marketing Coordinator | Wahoo Fitness |
| | Marketing Coordinator | Hospital I. Albert Einstein |
| | Marketing Director | Deloitte |
| | Marketing Director | Deltek Agency Solutions |
| | Marketing Director | Kinton enterprises |
| | Marketing Director | Lloyd Construction Company, Inc |
| | Marketing Director | MintStudio |
| | Marketing Director | Bridgestone |
| | Marketing Director | Papa John's International |
| | Marketing Director | Papa John's International |
| | Marketing Director | Prisa Brand Solutions |
| | Marketing Director | Soulcade Interactive LLC |
| | Marketing Director | Bank of America |
| | Marketing Director | Verizon |
| | Marketing Director | Wells Fargo |
| | Marketing Exec | Sinch |
| | Marketing Executive | AdColony |
| | Marketing executive | KMS Technology |
| | Marketing Lead | Discover Financial Services |
| | Marketing Management Trainee | The Coca-Cola Company |
| | Marketing Manager | CBS Interactive |
| | Marketing Manager | Culture Gallery |
| | Marketing Manager | Herzing University |
| | Marketing Manager | Houston Rockets |
| | Marketing Manager | Network18 |
| | Marketing Manager | NICE |
| | Marketing Manager | Perma-Bound Books |
| | Marketing Manager | William Raymond Communications |
| | Marketing Manager | A and M Painting |
| | Marketing Manager | Allstate |
| | Marketing Manager | Cox Automotive |
| | Marketing Manager | Netmarble EMEA |
| | Marketing Manager | Tourism New Zealand |
| | Marketing Manager | Blesh |
| | Marketing Manager | Holler |
| | Marketing Manager | Monviso Trading |
| | Marketing Manager | Telcel |
| | Marketing Manager | Universal Studios Hollywood |
| | Marketing Manager | AT&T |
| | Marketing Manager | CVS Health |
| | Marketing Manager | E*TRADE |
| | Marketing Manager | Gridsum |
| | Marketing Manager | Hallmark |
| | Marketing Manager | Intuit |
| | Marketing Manager | Nativex |
| | Marketing Manager | Salesforce |
| | Marketing Manager | Subway World HQs |
| | Marketing Manager | Temple University |
| | Marketing Manager | Verizon Connect |
| | Marketing Manager | Wells Fargo |
| | Marketing Manager | Wells Fargo |
| | Marketing Manager | Wells Fargo |
| | Marketing Manager | American Express |
| | Marketing Manager | AWS |
| | Marketing Manager - North America | CM.com |
| | Marketing Program Manager | Wells Fargo |
| | Marketing Program Manager | Wells Fargo |
| | Marketing Program Manager | Wells Fargo |
| | Marketing Program Manager | Wells Fargo |
| | Marketing Services Manager | WFA |
| | Marketing Specialist | Macmillan Publishing |
| | Marketing Specialist | Michigan State University Extension |
| | Marketing Specialist | MightySignal |
| | Marketing Specialist | Funtap |
| | Marketing Specialist | Upstar Labs - KMS Technology |
| | Marketing Specialist | Discover Financial Services |
| | Marketing Specialist | Hallmark |
| | Marketing Specialist | Hallmark |
| | Marketing Specialist | Infobip |
| | Marketing Specialist | Lumavate |
| | Marketing Specialist | Lumavate |
| | Marketing Staff, Brand Communication | Djarum |
| | Marketing Strategist | Universal Parks and Resorts |
| | Marketing Technology Leader | 3M |
| | Marketing Transformation - Personalization lead | The Clorox Company |
| | Marketing/Commercial Executive | Eurosport Arabia |
| | MBA | Said Business School |
| | MBA student | The University of Georgia |
| | MC AE | Salesforce |
| | MD | iClick Marketing (Pty) Ltd |
| | MD | tiktok |
| | Measurement Specialist | adMarketplace |
| | Media Buyer | Stewart & Associates |
| | Media Connection Planning Director | The Coca-Cola Company |
| | Media Consultant | Google |
| | Media Director | Devaney & Associates |
| | Media Director | ICF Next |
| | Media Director | ICF Next |
| | Media Director | PUSH 22 |
| | Media Director | Insight Marketing Design |
| | Media Director | Tiziani Whitmyre |
| | Media Director | CVS Health |
| | Media Director | The Variable |
| | Media Insights Manager II | Nike, Inc |
| | Media Manager | Samsung |
| | Media Manager | Suntory Pepsico |
| | Media Planner | Narrada Communication |
| | Media Planner | Universal McCann |
| | Media Relations Director | GMCVB |
| | Media Strategist | Teads |
| | Media Strategy Manager | CVS Health |
| | Media Strategy Manager | CVS Health |
| | Media Supervisor | Universal McCann |
| | Media/Sponsorship/Consumer Care Sr. | heineken |
| | Meeting & Event Planner | Wells Fargo |
| | Meeting & Event Planner | Wells Fargo |
| | Meeting and Event Planner | Wells Fargo |
| | Meeting Planner | Wells Fargo |
| | Member Engagement Manager | Marketing Science Institute |
| | Membership Manager | Capital Club Dubai |
| | Mobile & Digital Innovation Marketing Manager | Caesars Entertainment |
| | Mobile Lead | IBM |
| | Mobile Marketing Specialist | Adjust |
| | Mobile Product Manager | Salesforce |
| | MOPS | Liftoff Mobile |
| | MT | SPVB |
| | Nat Manager, Marketing Partnerships | Six Flags Theme Parks |
| | National Account Executive | Intersection |
| | National Account Executive | Intersection |
| | National Account Manager | Jack Nadel Int. |
| | National Account Manager, Western Region | Intersection |
| | National Automotive Director | IBM Watson Advertising |
| | National Creative Director | Madison Media |
| | National Sales Executive | Valassis |
| | Native Expert | MGID |
| | New Brands Manager | Akapol S.A |
| | New Business Director | ZOOMD |
| | Online Events Manager | Spiceworks |
| | Onsite Account Representative | Hertz Corporation |
| | Operations | SITO Mobile |
| | Operations and Sales | MGID |
| | Operations Manager | CITYVISION |
| | Ops engineer | Cuebiq |
| | Optimization Analyst | CIBC |
| | Owner | Beverley Love LLC |
| | Owner | Beyond the OUtbox |
| | Owner | Caskata |
| | Owner | Chris Ryan Marketing |
| | Owner | Circa Now |
| | Owner | Growth Strategy Advisors |
| | Owner | Jacks Trump, LLC |
| | Owner | JMD Comunicação |
| | Owner | Maguy Studios |
| | Owner | me:applied |
| | Owner | SP |
| | Owner | SP |
| | Owner | Threepmdesign |
| | Owner/Director | Sharp Research Ltd |
| | Owner/President | TED text LLC |
| | Paid Media Manager | Bentley Systems |
| | Paid Search Analyst | Univesal Orlando Resort |
| | Paid Search analyst | Universal |
| | Paid Search Analyst | Universal Orlando |
| | Paid Social Media Manager | Universal Orlando Resort |
| | Paid Social Media Planner and Buyer | Universal Orlando Resort |
| | Parks Business Development Specialist | Miami-Dade County Parks, Recreation & Open Spaces Dept. |
| | Parner, CCO | d exposito & Partners |
| | Partner | DWG |
| | Partner | in4mation insights |
| | Partner | LUMA Partners |
| | Partner | MediaCom |
| | Partner | PlexusPromotions |
| | Partner | Apply Digital |
| | Partner | BeStrategy |
| | Partner | The KAS Group inc |
| | Partner | Universal McCann |
| | Partner | Universal McCann |
| | Partner | Universal McCann |
| | Partner & Co-founder | Strategic Objectives |
| | Partner & Senior Consultant | BO - Business Online |
| | Partner Marketing Manager | Shutterfly |
| | Partner, Chief Contact Strategist | d exposito & Partners |
| | Partner, Global Head of Client Strategy | Prohaska Consulting |
| | Partner, Head of Business Development | DAC |
| | Partnership Marketing Manager | Live Nation |
| | Performance Director | Teads |
| | Planner | Universal McCann |
| | Planner | Universal McCann |
| | Platform Buying Manager | Facebook |
| | PM Dir | Neustar |
| | PMM | S4M |
| | PMP | yyc |
| | PR | EY |
| | PR Account Executive | Mower |
| | PR Associate | IDN Media |
| | PR Associate | Tourism Ireland |
| | PR Director | ironSource |
| | Practice Lead | Northwoods |
| | President | B2BMarketing, LLC |
| | President | Bamm Digital Media |
| | President | CHEMISTRY |
| | President | Corvitex Corporation |
| | President | Digital Marketing, Inc. |
| | President | El Taier DDB |
| | President | KB MarLytics, LLC |
| | President | Kosner Media |
| | President | Laredo Group |
| | President | Latitude 42 Media |
| | President | Lead id |
| | President | Light Waight Connect |
| | President | LinJen Promotions, Inc. |
| | President | Mission Mobile |
| | President | Needletail Data |
| | President | OuiMarket4u, Inc |
| | President | Oxygen Health |
| | President | Purplegator |
| | President | Quallis Brands Inc |
| | President | Razorfish |
| | President | REFUGE Marketing & Consulting |
| | President | Ridge Printing |
| | President | Solutions By Text |
| | President | T1 Media |
| | President | Thenetworkone |
| | President | TIMIT Solutions |
| | President | Triangulum Insights, Inc. |
| | President | Omaze |
| | President | Black Virtual Expo |
| | President | Cheapeats Inc |
| | President | International Gaming Support of America |
| | President | Lucidity |
| | President | NYIAX |
| | President | Women in Exhibition |
| | President & CEO | New Breed w |
| | President & Chief Strategist | Kaye Communications Inc |
| | President & Co-founder | Saavn |
| | President & GM | AppsFlyer |
| | President CEO | BBB, serving Metropolitan New York |
| | President, Head of NA | MOBKOI |
| | President, Sinch Engage | Sinch Engage |
| | President/Co-founder | nativeMsg, Inc. |
| | Presidential | Marketplace Measurement Wirldwide |
| | Pricing & Promotions Manager | Verizon Connect |
| | Principal | 454 Marketing, LLC |
| | Principal | Allant Group |
| | Principal | Beth Uyenco & Associates |
| | Principal | Bright |
| | Principal | Cranium Agency |
| | Principal | Deloitte |
| | Principal | Digital Faire LLC |
| | Principal | Mendoza, Mazza & Associates, Inc. |
| | Principal | Pinpoint Targeting, LLC |
| | Principal | sms |
| | Principal | SzBryant Consulting Group |
| | Principal | Trail Angel CX |
| | Principal | Capgemini Invent |
| | Principal | IRI Worldwide |
| | Principal | Pham Capital llc |
| | Principal | Discover Financial Services |
| | Principal | EY |
| | Principal Marketing Consultant | ARJ Consulting |
| | Principal, Brand Consultant | Joseph Brand Consulting |
| | Principle | Business Advisory Services |
| | Producer | Cheil |
| | Product | Salesforce |
| | Product Director | IBM |
| | Product Director, Marketing Technology | Ancestry.com |
| | Product Director, US Marketing | Mentor Worldwide LLC |
| | Product Manager | Kantar |
| | Product Manager | Sanraya Adi |
| | Product Manager | Reynolds & Reynolds |
| | Product Marketing | The Weather Company, IBM |
| | Product Marketing | Neustar |
| | Product Marketing | Salesforce |
| | Product Marketing Director | Cuebiq |
| | Product Marketing Lead | Entravision |
| | Product Marketing Lead | Google |
| | Product Marketing Lead | IBM |
| | Product Marketing Manager | SALESPAD LLC |
| | Product Marketing Manager | Iron Mountain |
| | Product Marketing Manager | iconectiv |
| | Product Marketing Manager | Sinch |
| | Product Marketing Senior Rep | Salesforce |
| | Product Owner | spread |
| | Product researcher | Bosch |
| | Product Specialist | Neustar |
| | Product Strategy Coordinator | Epsilon |
| | Professor | iulm |
| | Professor and Chair, Department of Marketing | University of Central Florida |
| | Professor of Marketing | University of South Carolina |
| | Professor of Marketing | Yonsei School of Business |
| | Program Activations Lead EMEA | Twitch |
| | Program Administrator | Kellogg School of Management at Northwestern University |
| | Program Manager | The Concept Studio |
| | Program Manager | Intuit |
| | Program manager | Western Union |
| | Programmatic Media | OMD Turkey |
| | Project Lead | Brambles |
| | Project Management Professional | Mohawk Industries |
| | Project Manager | Data By Design |
| | Project manager | Groupo Clarin |
| | Project Manager | Media Breakaway,com |
| | Project Manager | Chailease Holding |
| | Project Manager, Marketing | Focus Brands |
| | Project Manager, SMS Text Message Program | Blue Cross Blue Shield of Michigan |
| | Promotion Mgr. | Promotion Mechanics |
| | Promotions Sales Coordinator | Lamar Advertising Company |
| | PSSAE | Adobe |
| | Public Affairs | Kaiser Permanente |
| | Publicity and communications Mgr. | Tourism Ireland |
| | Real Estate Broker | MPP |
| | Real Estate Investor & Consultant | Top Choice Real Estate Investments |
| | Receptionist | Universal McCann |
| | Regional creative director | Universal McCann |
| | Regional Director | CIPS |
| | Regional Director | TenMax |
| | Regional Head | Exchange4media |
| | Regional Head of Programmatic | Dentsu |
| | Regional Lead, Client Partnerships North America | AdColony |
| | Regional Marketing Manager | The Coca-Cola Company |
| | Regional Media Manager | Millicom / Tigo |
| | Regional Sales Director | InMarket |
| | Regional Sales Director | InMarket |
| | Regional Sales Director | InMarket |
| | Regional Sales Manager | Cardinal Tracking |
| | Regional Vice President | Kargo |
| | Reporter | Marketing Dive |
| | Research Director | Division of Tourism |
| | Research manager | mintel |
| | Revenue Director | Telmar |
| | RSD | Monster |
| | RVP | 33Across, Inc. |
| | RVP, Head of Sales East/Central regions | Cuebiq |
| | RVP, Sales and Business Development | iconectiv |
| | Sale Director | IBM |
| | Sales | Apez |
| | Sales | AppsFlyer |
| | Sales | AppsFlyer |
| | Sales | AppsFlyer |
| | Sales | AT&T |
| | Sales | Braze |
| | Sales | Sinch |
| | Sales Account Manager | Twitch/Amazon |
| | Sales and Marketing manager | MightySignal |
| | Sales Associate | TIME |
| | Sales Development Rep | AppsFlyer |
| | Sales Development Representative | AppsFlyer |
| | Sales Director | Digital Trends |
| | Sales Director | MobileFuse |
| | Sales Director | PRISA |
| | Sales Director | Sabio |
| | Sales Director | Adludio |
| | Sales Director | Nielsen |
| | Sales Director | Adsmovil |
| | Sales Director | Cuebiq |
| | Sales Director | Cuebiq |
| | Sales Director | Cuebiq |
| | Sales Director | IBM Watson |
| | Sales Director | Jovem pan |
| | Sales Director | Teads |
| | Sales Director | Teads |
| | Sales Director | Teads |
| | Sales Director | Loopme |
| | Sales Director, Midwest | InMarket |
| | Sales Executive | WestCamp |
| | Sales Executive | Pandora Media |
| | Sales Executive | Syniverse |
| | Sales Manager | Sk enterprises |
| | Sales Manager | Cuebiq |
| | Sales Operations Manager | BLACK |
| | Sales Operations Specialist | NBCUniversal |
| | Sales Operations Specialists | NBCUniversal |
| | Sales Ops Director | Lightbox |
| | Sales Planner | Cuebiq |
| | Sales Planner | Lightbox OOH Video Network |
| | SDR | AppsFlyer |
| | Senior | EY |
| | Senior Account Executive | Intersection |
| | Senior Account Executive | Gameloft |
| | Senior Account Executive | Lumavate |
| | Senior Account Executive | Lumavate |
| | Senior Account Executive | Teads |
| | Senior Account Exeutive | Outdoor Media Group |
| | Senior Account Manager | Lovesubmarine |
| | Senior Account Manager | SITO Mobile |
| | Senior Accountant | Campaign Monitor |
| | Senior Advertising & Promotions Manager | John's Incredible Pizza Company |
| | Senior AE | Gimbal |
| | Senior App Specialist | RB |
| | Senior Art Director | Sephora |
| | Senior Associate Portfolio Media | Eli Lilly |
| | Senior Associate, Brand Marketing | The Trade Desk |
| | Senior Associate, Global Corporate Communications | Universal McCann |
| | Senior Associate, Media Planner | Universal McCann |
| | Senior Brand Partner Lead | eBay |
| | Senior Client Advisor | Mavenmagnet |
| | Senior Commercial Manager | Masterclassing |
| | Senior Communication Manager | Intuit |
| | Senior Consultant | EY |
| | Senior Content and Community Manager | DAS |
| | Senior CRM Manager | Samsung |
| | Senior Customer Success Manager | GasBuddy |
| | Senior Digital Marketing Manager | Suntory Pepsico Vietnam |
| | Senior Digital Media Planner/Buyer | Universal Orlando Resort |
| | Senior Digital Planner | Havas Media |
| | Senior Digital Sales Director | Valassis |
| | Senior Digital Strategist | CHX |
| | Senior Director Customer Experience | Hertz Corporation |
| | Senior Director Events | Cox Automotive |
| | Senior Director Insights | Del Monte |
| | Senior Director of Brand | Kochava |
| | Senior Director, Customer Success | Advance Local |
| | Senior Director, Digital Ad Sales | Priceline |
| | Senior Director, Global Market & Digital Research | Marriott International |
| | Senior Director, Marketing | Hertz Corporation |
| | Senior Event Marketing Manager | AppsFlyer |
| | Senior Event Marketing Manager | Wells Fargo |
| | Senior Executive | Bahamas Ministry of Tourism |
| | Senior Executive Assistant to Bob Melk & Jonathan Beamer | Monster |
| | Senior Executive Vice President | UTI Asset Management Co Ltd |
| | Senior Global Director of Marketing & Communications | AdColony |
| | Senior Global Engagement Manager | CJ Affiliate |
| | Senior Global Marketing Director | GSK Consumer Healthcare |
| | Senior Graphic Designer | Hertz Corporation |
| | Senior Growth Marketing Mgr | Food52 |
| | Senior Integrated Marketing Manager | Vail Resorts |
| | Senior Interactive Strategy Specialist | CONNECT, powered by American Family Insurance |
| | Senior Lecturer | HKPolyU CPCE |
| | Senior Lecturer | USIM |
| | Senior Manager | PwC LLP |
| | Senior Manager | Accenture |
| | Senior Manager | Kaiser Permanente |
| | Senior Manager | VMware |
| | Senior Manager | Western Union |
| | Senior Manager Acquisition Marketing | Vail Resort |
| | Senior Manager Data and Analytics | Allstate |
| | Senior Manager of Shopper Insights | Kimberly Clark |
| | Senior Manager, Ad Effectiveness | Pandora Media |
| | Senior manager, Advertising | ProShrares |
| | Senior Manager, Brand (smartwater) | The Coca-Cola Company |
| | Senior Manager, Consumer Insights | Campbells |
| | Senior Manager, Consumer Insights (Mobile) | LG Electronics |
| | Senior Manager, Content & Partnership | Universal McCann |
| | Senior Manager, Integrated Investment | Universal McCann |
| | Senior Manager, National Partner Development | Spectrum Enterprise |
| | Senior Manager, Partnership Activation | Live Nation Canada |
| | Senior Manager, Precision Marketing | Johnson & Johnson |
| | Senior Manager, Product Marketing | IBM Watson Advertising |
| | Senior Manager, Product Marketing | Salesforce |
| | Senior Manager, Programming and Events | Adweek |
| | Senior Marketing Manager | Slickdeals |
| | Senior Marketing Manager | TymeBank |
| | Senior Marketing Manager | Amazon |
| | Senior Marketing Manager | WU |
| | Senior Marketing Manager | Amazon Web Services |
| | Senior Marketing Manager, Strategic Accounts, Vans | Vans |
| | Senior Marketing Operations Manager | Pacific Foods |
| | Senior Marketing Strategist | Imagine This |
| | Senior Mobile Messaging Specialist | Discover Financial Services |
| | Senior Museum Assistant | Wells Fargo |
| | Senior Ops Manager | Cuebiq |
| | Senior Partnerships Manager | Aarki |
| | Senior Producer | Saatchi & Saatchi |
| | Senior Product Manager | Match Group |
| | Senior Product Marketing Manager, Mobile and Emerging Channels | Choice Hotels International |
| | Senior Programmatic Ad Product Manager | RASP |
| | Senior Regional Director | Sojern |
| | Senior Sales & Marketing Manager - Latin America | Campbells |
| | Senior Sales Director | GasBuddy |
| | Senior Specialist, Live Journalism | Dow Jones & Company |
| | Senior Vice President | Guinness World Records |
| | Senior Vice President | MediaLink |
| | Senior Vice President | NBCUniversal |
| | Senior Vice President, Business Banking Regional Marketing | Bank of America |
| | Senior Vice President, Head of Paid Media and SEO | Wells Fargo |
| | Senior Vice President, Sales | adMarketplace |
| | SEVP, Research | Luth Research |
| | Shopper Marketing | Hallmark |
| | SM | SIPL |
| | SNR Director CRM & Loyalty | Hertz Corporation |
| | Social | Hibou |
| | Social Marketing Manager | YP Impact |
| | Social Media Coordinator | e.l.f. Cosmetics |
| | Social Media Manager | HCSC |
| | Social Media Manager | SCOOP |
| | Social Media Manager | Rednodo |
| | Software Engineer | The Difference Engine |
| | Solution Consultant | Sinch |
| | Specialist | Havas Media |
| | Specialists, Director | Mirum Agency |
| | Sr Account Director | AKQA |
| | Sr Account Director | WebMD |
| | Sr Account Manager | Los Angeles Times |
| | Sr Account Manager | Twitter |
| | Sr AM | SITO Mobile |
| | Sr Consultant | EY |
| | SR Customer Success Manager | Cuebiq |
| | Sr Director | OpenMarket |
| | SR Director | Visa |
| | Sr Director External Comms | Scripps |
| | Sr Director Marketing | Cox Automotive |
| | Sr Director of Marketing | ViacomCBS Digital |
| | Sr Director of Sales | LoopMe |
| | Sr Graphic Designer | The Hertz Corporation |
| | Sr Manager | ABC ltd |
| | Sr Manager | Brand Capital |
| | Sr Manager | EY |
| | Sr Manager | NBCUniversal |
| | Sr Manager, Strategic Creative Marketing | Herbalife Nutririon |
| | Sr Marketing Consultant | Microsoft |
| | Sr Marketing Manager | Subway |
| | Sr Marketing Specialist | Ally Financial |
| | Sr Mgr, Digital Strategy | UPS |
| | Sr Partner, Sr Director, Digital Investment | Wavemaker |
| | Sr Product Marketing Manager | Cox Automotive |
| | Sr Research Manager | Ogilvy Health |
| | Sr Sales Director | S4M |
| | Sr Software Engineer | Kargo |
| | Sr Strategist-Media | Southwest Airlines |
| | Sr. Account Director | MatchMG |
| | Sr. Account Executive | Cars.com |
| | Sr. Admin Asst | UPS |
| | Sr. Advisor | DPAA |
| | Sr. Assoc. Director | Kellogg School of Management at Northwestern University |
| | Sr. Brand Dir. of Marketing & E-Commerce | Quallis Brands Inc |
| | Sr. Business Development Manager | Slickdeals |
| | Sr. CEM Specialist - APAC & MEA | Western Union |
| | Sr. Client Executive | Bottle Rocket |
| | Sr. CRM Strategist | Chipotle Mexican Grill |
| | Sr. Digital Manager | The Coca-Cola Company |
| | Sr. Dir. Innovation | Webloyalty |
| | Sr. Director | MLB |
| | Sr. Director Marketing | HD Supply White Cap |
| | Sr. Director Marketing & Technology | Avantia |
| | Sr. Director New Business | DAC |
| | Sr. Director of Sales | Pathmatics |
| | Sr. Director of Sales | Teads |
| | Sr. Director, Business Development | Visa |
| | Sr. Director, Digital Marketing | Ally Financial |
| | Sr. Director, Marketing | zenlayer |
| | Sr. Director, Media Solutions & Strategy | eMarketer |
| | Sr. Director, Shopper Engagement | Kimberly Clark |
| | Sr. Event Manager | IBM |
| | Sr. Events + Trade Marketing Manager | IBM Watson Advertising |
| | Sr. Growth Marketing Manager | Wildflower Health |
| | Sr. Manager | Universal McCann |
| | Sr. Manager Digital Customer Experience | Schneider Electric |
| | Sr. Manager of Photo & Video Studios | Mohawk Industries |
| | Sr. Manager, Brand Activation | Autodesk |
| | Sr. Manager, Business Development | Shutterfly |
| | Sr. Manager, Channel Development | Target |
| | Sr. Manager, Industry Events/Mktg | Pandora Media |
| | Sr. Manager, Integrated Marketing Campaign | Salesforce |
| | Sr. Manager, Marketing | Cuebiq |
| | Sr. Manager, Marketing Technology | Stitch Fix |
| | Sr. Marketing Data Analyst CHQ | IBM |
| | Sr. Marketing Manager | NextGate |
| | Sr. Marketing Manager | RVshare |
| | Sr. Marketing Manager | Amazon Web Services |
| | Sr. Marketing Specialist | Cognizant Solutions |
| | Sr. Mgr. Marketing Analytics & Optimization | Molson Coors |
| | Sr. Planning Manager | Publicis Media |
| | Sr. Regional Sales Director | InMarket |
| | Sr. UX Designer | Geek Hive |
| | Sr. UX Designer, Lead | Cox Automotive |
| | Sr. VP, Sales | Luth Research |
| | Sre | Market Vistas |
| | Strategic CSM | Braze |
| | Strategic Insights Director | CJ Affiliate |
| | Strategic Planning Director | Neodigital |
| | Strategic Relationship Manager | SourceLink |
| | Strategist | BrightWave |
| | Strategist | Moderne Communications |
| | Strategist | Rodgers Townsend |
| | Strategist | Universal McCann |
| | Strategy | Sizmek by Amazon |
| | Strategy | IPG Mediabrands |
| | Strategy | UPR |
| | Strategy APAC | Ventes Avenues |
| | Strategy Consultant | Schneider Electric |
| | Strategy Director | Saatchi & Saatchi |
| | Strategy Director | Leo Burnett TM |
| | Strategy Director | IPG Mediabrands |
| | Supervisor | Publicis Media |
| | Supervisor, Sponsorship & Experiential | Saatchi & Saatchi |
| | SVP | Company 3 |
| | SVP | MediaLink |
| | SVP | MIT Technology Review |
| | SVP | Networld Media Group |
| | SVP | ProgMechs |
| | SVP | Warner Media |
| | SVP | Disney |
| | SVP | Lightbox |
| | SVP | Universal McCann |
| | SVP President Mobile CMS | iloopMobile |
| | SVP Brand Safety | Bank of America |
| | SVP Corporate Growth | Solutions by Text |
| | SVP Financial Services | Wall Street Journal/Barron's Group |
| | SVP Global Research Director | Publicis Groupe |
| | SVP Group Business Director | GTB |
| | SVP Marketing | Channel Factory |
| | SVP Media & Retail Channels | Wells Fargo |
| | SVP Production | b spot |
| | SVP sales | Dstillery |
| | Svp sales and biz dev | Slickdeals |
| | SVP Strategy & Business Development | AdColony |
| | SVP Strategy, Group Director | Spark Foundry |
| | SVP Workforce Development and Strategic Partnerships | Herzing University |
| | SVP, CAO | Axos Financial, Inc. |
| | SVP, Chief Marketing Officer, CareCredit | Synchrony |
| | SVP, Client Business Partner | UMJ3 |
| | SVP, Client Business Partner | Universal McCann |
| | SVP, Client Business Partner | Universal McCann |
| | SVP, Client Business Partner | Universal McCann |
| | SVP, Client Finance Business Partner | Universal McCann |
| | SVP, Client Partnerships | NBCUniversal |
| | SVP, Client Service | HZ |
| | SVP, Customer Experience | The Hertz Corporation |
| | SVP, Events | Advertising Research Foundation |
| | SVP, Executive Director, Digital Media | RPA |
| | SVP, Global Account Director | J3 |
| | SVP, Global Marketing Optimization | Marriott International |
| | SVP, Group Partner | Universal McCann |
| | SVP, Group Partner, Investment | Universal McCann |
| | SVP, Head of Digital and Business Strategy | 22squared |
| | SVP, Head of Events | Bank of the West |
| | SVP, Hispanic Strategy and Client | NBCUniversal |
| | Svp, marketing | Lightbox OOH Video Network |
| | SVP, Marketing | NBCUniversal |
| | SVP, Marketing Data Strategy, Effectiveness & Partnerships | Bank of America |
| | SVP, Media Director | Blue Sky Agency |
| | SVP, National Sales - West | Lightbox OOH Video Network |
| | SVP, Portfolio Management | Universal McCann |
| | SVP, Sales | Yieldmo |
| | SVP, WIM brand strategy | Wells Fargo |
| | SVP; Brand | Papa John's International |
| | Target Marketing Manager | Siemens Industries - Electrical Products Division |
| | Team Lead | Facebook |
| | Technician | creannovatron |
| | Trade Marketing Director | BBC News |
| | Treasurer and Director of Product | Threefold Village Corporation |
| | U.S. Marketing Manager | Lenzing |
| | US CEO | Universal McCann |
| | US Media Strategy Lead | Merck |
| | Ux lead | AvivaSA |
| | Video producer | SalesPad |
| | VP | Adweek |
| | VP | ANA |
| | VP | AWC |
| | VP | Breakpoint Digital |
| | VP | C.A. Fortune |
| | VP | Danaher Corporation |
| | VP | DPAA |
| | VP | LinJen Promotions, Inc. |
| | VP | Marketing Evolution |
| | VP | Marketing Evolution |
| | VP | Near |
| | VP | Nielsen |
| | VP | Prodege |
| | VP | Synchrony |
| | VP | AIG |
| | VP | Equifax |
| | VP | Rosewood Hotel Group |
| | VP | Adweek |
| | VP | LocaitonGuru Solutions |
| | VP | Supplies For Success |
| | VP | Wego |
| | VP | Adjust |
| | VP | Adsmovil |
| | VP | Clearpier |
| | VP | Cuebiq |
| | VP | Disney |
| | VP | InMarket |
| | VP | Mastercard |
| | VP | NAI |
| | VP | NBCUniversal |
| | VP | TrafficGuard |
| | VP | Universal McCann |
| | VP | Wells Fargo |
| | VP & CMO | Mitsubishi Motors |
| | VP & GM, Marketplace | InMobi |
| | VP Ad Ops | Universal McCann |
| | VP Admin Relations | Salesforce |
| | VP Advertising Sales | Lightbox |
| | VP and Head of Marketing | JFW |
| | VP business development | Jack Morton Worldwide |
| | VP Business Development | Sinch Engage |
| | VP Client Engagement | Javelin Agency |
| | VP Client Strategy | Tenlo |
| | VP Creative | Capital One |
| | VP Creative Services | HBO Latam |
| | VP Customer Development & Strategy | Sinch Engage |
| | VP Digital Creative & Strategy | Tivity Health |
| | VP Digital Marketing | Mastercard |
| | VP Digital Media Activation (India) | Essence Global |
| | VP Digital Out-Of-Home | Swiftmile |
| | VP Digital Personalization | Marriott International |
| | VP Digital Strategy and Innovation | Hawkeye Agency |
| | VP Finance | Ocean Spray |
| | VP for Marketing | Northeastern University |
| | VP General Manager, National Advertising | Cars.com |
| | VP Group Partner | Universal McCann |
| | VP Head of product development | MUFG |
| | VP Integrated Marketing | Wells Fargo |
| | VP Integrated Media | Active International |
| | VP Integrated Media | Active International |
| | VP Interactive Accounts | Marden-Kane Inc |
| | VP Marketing | Liftoff |
| | VP Marketing | Springboard |
| | VP Marketing | Tourism Whistler |
| | VP Marketing | Infantino |
| | VP Marketing & Insights | BBC News |
| | VP New Business | DigDev Direct |
| | VP New Initiatives | Aanicca Ventures Inc. |
| | VP of Business Development | Luth Research |
| | VP of Digital Growth | Lamar Advertising |
| | VP of Global Sales | Infobip |
| | VP of Industry Relations & Compliance | Kickbox |
| | VP of Marketing | BANDAI NAMCO Entertainment America |
| | VP of Marketing | Herzing University |
| | VP of Marketing & Product Development | JAFRA Cosmetics, International |
| | VP of Sales | 8x8 |
| | VP of Sales, East Coast | Adsmovil |
| | VP of Sales, North America | Aarki |
| | VP Operations | WATCONSULT Dentsu Aegis Network |
| | Vp operations | Bidtellect |
| | VP Product | Little Icy |
| | VP Research | Firefly Systems Inc |
| | VP Research | Nielsen |
| | VP Research & Insights | Dotdash |
| | VP Retail Customer & Traveler Solutions | Amadeus |
| | VP Sales | Zumobi |
| | VP Sales | Tagboard |
| | VP Sales | Kargo |
| | VP Sales | Lightbox |
| | VP Sales & Marketing | UnitedHealthcare |
| | VP Sales Agency, ATV & Platforms | Experian Marketing Solutions LLC |
| | VP Sr Marketing Officer, P&C | USAA |
| | VP Strategic Accounts | 4C |
| | VP Strategic Partnerships - US | yellowHEAD |
| | VP Strategic Sports Alliances | American Cancer Society |
| | VP Strategy & Analytics | Affinitiv |
| | VP, Account Director | The Axis Agency |
| | VP, Account Director | Zimmermn |
| | VP, Account Service | TPN Retail |
| | VP, Addressable Strategy & Activation | Matterkid |
| | VP, Advanced TV | Simpli.fi |
| | VP, advertising operations | 360 agency |
| | VP, Analytics | Universal McCann |
| | VP, Business Development | DAC |
| | VP, Client Advocacy | NBCUniversal |
| | VP, Client Strategy | NBCUniversal |
| | VP, CPG | Pandora Media |
| | VP, Customer Success | Cuebiq |
| | VP, Data Science | New York Life |
| | VP, Director | Amnet |
| | VP, Director of Corporate Communications | Digitas |
| | VP, Director of Technology | Ogilvy Health |
| | VP, Director, Strategy | Carat |
| | VP, Executive Client Partner | Razorfish |
| | VP, Executive Client Partner | Razorfish |
| | VP, Global Digital | Universal McCann |
| | VP, Global Digital Marketing | Mastercard |
| | VP, Global Operations | Universal McCann |
| | VP, Group Account Director | Rodgers Townsend |
| | VP, Group Account Director | Rodgers Townsend |
| | VP, Group Director | Universal McCann |
| | VP, Group Partner, Business Operations and Compliance | Universal McCann |
| | VP, Hispanic Client Strategy | NBCUniversal |
| | VP, Integrated Marketing | Beam Suntory |
| | VP, Marketing | Publicis Media |
| | VP, Marketing | Registria |
| | VP, Marketing | Crayola |
| | VP, Marketing & Consumer Strategy | Razorfish |
| | VP, Media Operations & Agency Growth | Converge |
| | VP, Meeting & Event Planning Manager | Wells Fargo |
| | VP, NA Marketing | Visa |
| | VP, National Client Solutions Team | Clear Channel Outdoor |
| | VP, Nationals Sales | Lightbox |
| | VP, Product | NinthDecimal |
| | VP, Product Marketing | Publicis Media |
| | VP, Research and Insights | Synchrony |
| | VP, Research and Marketing | Lightbox |
| | VP, sales | SuperAwesome |
| | VP, Sales | Kargo |
| | VP, Sales | Kochava |
| | VP, Sales | Lightbox |
| | VP, Sales | NBCUniversal |
| | VP, Sales and Marketing | Lumavate |
| | VP, SkiftX | Skift |
| | VP, Sr. Manager, Meeting & Event Support Services | Wells Fargo |
| | VP, Strategic Accounts | Sparks |
| | VP, Talent, UM Studios | Universal McCann |
| | Wealth & Investment Mgmt Marketing | Wells Fargo |