Virtual Agenda
Monday, May 18, 2020
11:05 AM – 11:35 AM
Strategies and Insights for Marketing During a Crisis
Overnight the Covid-19 pandemic has altered consumer behaviors and trends and changed how brands can connect with their customers. This is forcing marketing leaders to lead in new ways and rethink their marketing mix and messaging. This panel discussion brings together a brand, consulting company and agency to discuss the ways that each sector is approaching the current global crisis, insights into maintaining customer loyalty and how to position your organization for future success. 
11:35 AM – 12:00 PM
How a Timeless Fashion Brand Adapts to the Future of Marketing
Calvin Klein stands the test of time as one of the world's most iconic fashion brands. But how does a brand with such high awareness adapt to changes in the marketing realm? In this assembly, Brigitte King, Chief Consumer Officer for Calvin Klein, Inc. and EVP, North America Digital Strategy & Operations for PVH Corp., will discuss trends shaping the future of marketing, ways to bring data-driven decisions into marketing activations, and the new way in which these activations come to life. During the session, she will share how a timeless brand adjusts to modern marketing and stays relevant in a consumer centric world.
12:05 PM – 12:30 PM
Measurable at Last: How location intelligence closes the Loop between OOH Ads and App Downloads
For their March Madness Campaign, Turner Media Group planned an Out-of-Home campaign in four key markets with the goals of increasing consumption of NCAA March Madness and ​amplifying engagement through downloads of the NCAA March Madness Live app, bracket completions, and live video streams. Join Emily Smith, Director Customer Success, Cuebiq and Trevor Hamilton, VP Sales - Measurement, Targeting, Blockchain, Kochava as​ they explore how location intelligence enabled Turner to attribute OOH media performance to app downloads.
12:30 PM – 12:50 PM
Visit Virtual Exhibit Hall and Resource Center
12:50 PM – 1:15 PM
How a 106-Year Old Brand is Building its Own DTC Business
To strengthen its relationships with individual shoppers, the Clorox Company is prioritizing its direct-to-consumers channels and combining the resources of a CPG brand with the growth mindset of a startup. In this session, Vivian Chang, VP Growth, nutranext DTC at The Clorox Company will share how it is building direct communication with shoppers, discuss the realities of driving for brand and e-commerce performance and insights into how it is approaching DTC differently from its competitors.
1:15 PM – 1:40 PM
Innovation & Automation: How Samsung is Connecting with Gen Z in a New Way
Gen Z is the first generation that has never known a world without smartphones or the internet and they will represent 40% of consumers this year. Samsung wanted to attract this new generation by co-creating stories that created real value and earned their attention. In this session, Lyle UnderKoffler, Vice President, Digital Marketing at Samsung Electronics America will discuss how it developed a new approach to partnering with influencers, leveraged dynamic content optimization to automate marketing, and built a new community platform that gave Gen Z the tools they needed to connect, inspire, and learn from each other.​
1:45 PM – 2:10 PM
Connect with Consumers through AI-powered Conversational Marketing
As behaviors and trends shift dramatically, consumers crave and expect authentic connection. For marketers to understand the impact, they'll need to better listen and learn from their consumers to formulate their marketing strategies. Conversational marketing is key to helping marketers connect with consumers on a personalized level, and understand these new shifts of consumer behavior, as a short-term and long-term solution. Join IBM Watson Advertising's Monica Fogg and Ali Gwin to discover the benefits of conversational marketing and the brands that execute it successfully, including how IBM is leveraging this tool on The Weather Channel digital properties with the newly launched "COVID-19 Q&A with Watson" chatbot.
2:10 PM – 2:30 PM
Visit Virtual Exhibit Hall and Resource Center
2:30 PM – 2:55 PM
How Wells Fargo is Using 1st Party Data for Better Media Targeting
Over the last 5 years, Wells Fargo has been working on reshaping its ad campaign planning and execution to leverage its data for offline and digital customer data activations. With third-party cookies going away and increased privacy regulations, Wells Fargo has set the groundwork to lessen their reliance on 3rd party data as a targeting asset for paid media.  In this session, Michael Lacorazza, EVP, Integrated Marketing at Wells Fargo will share how they are leveraging 1st party data to drive greater business impact, reduce media waste, and improve the customer experience and campaign efficiencies.
2:55 PM – 3:00 PM
Leaderboard Winner Announcement
Tuesday, May 19, 2020
11:05 AM – 11:30 AM
Fireside Chat: How Chipotle is Supporting Their Community in the Age Of Social Distance
The pandemic has upturned every marketers' playbook on its head; but brands who are thriving share these qualities: they pivoted quickly, stayed relevant and are supporting their customers during this crisis.  In this fireside chat, hear Tressie Lieberman, Vice President of Digital Marketing and Off-Premise at Chipotle talk about how the brand is providing value through delivery, connecting with consumers with social activations, keeping their community informed through CRM and supporting frontline workers.​
11:30 AM – 11:55 AM
When To Get Out Of Your Own Way – What e.l.f. Cosmetics Learned in Content Creation For New Media
For years e.l.f. Cosmetics had enjoyed strong growth and an engaged consumer following. However, with revenue stagnant in 2018, it realized it was losing its voice in a crowded, noisy, socially-driven beauty market. In this session, Christine Hunt, Director of Digital Media at e.l.f. Cosmetics will talk about how it reignited its core super-powers while creating new strengths, doubled down on digital, and worked with new platforms, like TikTok, to amplify its brand story and stay relevant.​
12:00 PM – 12:25 PM
Beyond Buzzwords: Leveraging Attribution Data for AI Applications
Mobile attribution data is usually centered around a narrow domain of analytics for marketing campaigns, but there is much more that can be done with this powerful data. Join Brian Quinn, AppsFlyer's General Manager and President, North America, as he discusses taking a realistic approach to AI and the often overlooked opportunity for enterprises to share valuable data across teams and departments, who can in turn leverage it in their specialized tools and applications, enrich it with additional data streams, and apply it in new and relevant ways.
12:25 PM – 12:40 PM
Visit Virtual Exhibit Hall and Resource Center
12:40 PM – 1:05 PM
How Acorns is Helping a New Generation Save and Invest for Their Future
Acorns is a mission driven company whose goal is to simplify the act of investing to help customers build wealth over time. This careful attention to the financial wellness of everyday Americans, plus creative collaborations with Lil Nas X and other celebrities has helped Acorns attract over 6 million customers to their micro-investing app. In this session, Babak Farrokh-Siar, Vice President, Head of National Business Development at Acorns will share how he is creating a brand for today's socially conscious consumer, teaming up with other brands to drive engagement and loyalty and building partnerships that are improving the financial lives of everyday Americans.
1:05 PM – 1:30 PM
How SilverSneakers® Transformed from B2B to B2C with America's Most Valued Consumer
As approximately 11,000 women and men turn 65 years old each day in the United States, and consumers aged 50 and older control 70 percent of the disposable income in the country, SilverSneakers®, America's leading community fitness program for seniors, saw the benefit of moving beyond its traditional B2B marketing model to communicate directly with consumers. In this session, Arra G. Yerganian, Group Chief Experience & Brand Officer at Tivity Health, will share the success of SilverSneakers as it embarked on its first-ever integrated consumer campaign, where all facets of the media mix were utilized to drive member growth including television, digital, social, and content management. He will also discuss how the brand continues amplify its voice through improved performance and brand loyalty building efforts.
1:35 PM – 2:00 PM
MMA MOSTT Research Study: Competing on M.A.R.S. – A Look Into the Emerging Marketing Capabilities for Today's Market​
This session shares key findings from a year-long study of changes in marketing capabilities by firms seeking to compete more effectively in today's increasingly technology-led environment. Join Sundar Bharadwaj as he shares a new model for the organization of marketing work centered on the development of value stacks, the creation of organizational links​, and the design of learning loops. The presentation will provide examples of how the development of these emerging practices vary across firms, and insights to select the right model for your organization.​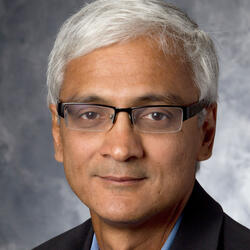 The Coca Cola Company Chair, Professor of Marketing
The University of Georgia, The Terry College of Business

2:00 PM – 2:15 PM
Visit Virtual Exhibit Hall and Resource Center
2:15 PM – 2:40 PM
Marketing and The Present Moment
Covid-19 has created unprecedented disruption in every aspect of marketing and advertising. As we are looking at the remaining of the year and the road back to normal (or the new normal), marketers are now trying to figure out whether to continue advertising or go dark, what the right tone of voice is and how else to engage their customers right now.  In this session, Vas Bakopoulos, SVP, Research & Insights at MMA will summarize findings from industry research on how to navigate the current marketing landscape and offer insights into how to advertise in the present moment.
2:40 PM – 2:55 PM
Research Partner Interstitial
Marketing in Uncertain Times 
The COVID-19 pandemic has escalated at an unprecedented rate, abruptly disrupting nearly every brand and the lives of consumers worldwide. As news of the pandemic unfolds, consumer visits and shopping patterns have dramatically shifted.  This session will look at how marketers can leverage consumer sentiment, visit data and purchase data to pivot and better serve rapidly changing consumer needs and trends. 
2:55 PM – 3:00 PM
Leaderboard Winner Announcement
---