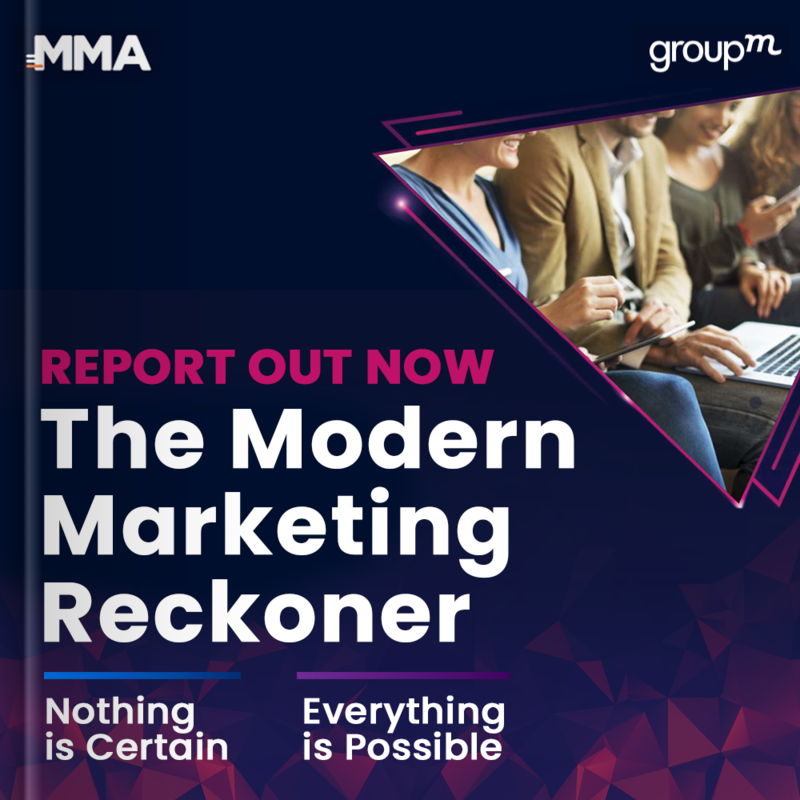 MMA & GroupM has released the much-awaited, Modern Marketing Reckoner –a detailed and conceptualized report keeping in mind the business and ecosystem situation in 2020.
With the various shifts that have happened in 2020, the report focuses on two major perspectives – the consumer lens and the marketer lens.
The consumer lens focuses on the theme "Nothing Is Certain" and it captures the uncertainty and the changes which happened in 2020 at various levels from a consumer's point of view.
The second half of the report focuses on providing a modern marketing reckoner to marketers on the key strategic tentpoles they should look at, so to navigate the ambiguity & the uncertain business and economic landscape and is themed "Everything is Possible". It highlights the strategic pillars of modern marketing which marketers should deploy to not only deal with the current uncertainty but is a reckoner, even beyond.
The report highlights the growing importance of accountability in marketing and why it is more critical at times like this.
While the first section is more a data and reports led piece, the second section is more centred around best practices, guidelines, expert point of views.
For non-MMA members, please fill the form below to access the report. If you're an MMA member, log-in to download the report.
MMA Members, log in to download now.
Not an MMA Member? Please fill out the form below to find how you can get access to this document and to learn more about other useful resources.