Agenda
Sunday, July 24, 2022
2:00 PM – 5:00 PM
*Open to invited board and marketers
6:00 PM – 6:10 PM
*Family, partners and friends welcome to join
In her opening remarks, Julie Saxon will share her insight on what's next for the media and marketing industry, what brands should be prioritizing now to prepare for the changes ahead, and her views on the most exciting opportunities on the horizon.  
7:30 PM – 7:45 PM
*Family, partners and friends welcome to join
What we mean when we talk about architecting the future of marketing
In his opening remarks, our CEO Greg Stuart will discuss the factors behind what he sees as an existential crisis facing marketers today. From the rapid changes in how humans consume media, to the increased expectations on companies to take the lead around societal issues, transformation is both ominpresent and relentless. Therefore, the MMA's mission to architect the future of markeitng has never been more important. What does that mean? You'll have to join us to hear it firsthand from Greg.
7:45 PM – 8:45 PM
*Family, partners and friends welcome to join

8:45 PM – 9:45 PM
Fountain Courtyard, Meritage | *Family, partners and friends welcome to join

Tuesday, July 26, 2022
6:15 AM – 7:15 AM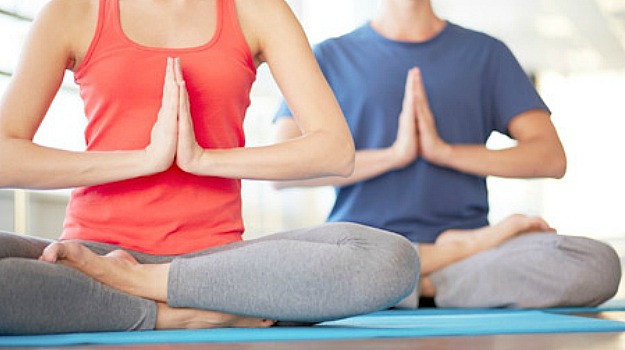 *Family, Partners and Friends Welcome to Join
7:15 AM – 8:20 AM
Morning Insights Breakfast
Adapt, Don't React: Navigating Recession
With economic turmoil, businesses must leverage data, analytics and insights to find opportunities and mitigate losses. Marketing budgets are at risk as brands are forced to economize. Nancy Smith, President and CEO of Analytic Partners will share ROI Genome intelligence to support brands with insights and strategies to not only survive but thrive.
8:30 AM – 9:15 AM
Fireside Chat with Twitter's CEO Parag Agrawal
It's hardly a secret to say no brand has been through more challenging and exciting times in 2022 than Twitter. Yet through all of it, Parag has kept his team motivated while continuing to aggressively advance business goals around growth, safety on the platform, and innovation with consumer product and social commerce.
9:20 AM – 9:50 AM
Marketing in the Metaverse: Driving Innovation through Immersive Experiences
As an early metaverse leader, Roblox is ushering in a new category of human co-experiences together with its millions of creators. In this fireside chat, Roblox's Chief Marketing & People Officer, Barbara Messing and MMA CEO Greg Stuart will discuss how the platform provides value to consumers and creators building positive and civil shared experiences, the opportunity for brands to innovate and what the future holds for the metaverse. 
9:50 AM – 10:15 AM
How a 153-year-old Brand Used an NFT to Appeal to New Consumers
Learn more about how an iconic brand that is in millions of households continues to reinvent itself using cutting-edge mediums like NFTs to modernize itself to its consumers. Linda Lee, Chief Marketing Officer of Campbell's Meals & Beverages, will walk through how and why Campbell's launched an NFT, the marketing team's lessons learned, as well as what the future role for NFTs and brands.
 
10:20 AM – 10:50 AM
Your Growth Is Slowing, And It's Not Just Because Of The Economy
An economic winter is coming. Crypto winter is here. It seems that everywhere we look, challenges just keep piling up. But it's not just what we can't control that is slowing your growth - there are several things you might be overlooking or deprioritizing that are detrimental to your growth.In this session, AppsFlyer's SVP of Sales and Bloomberg's Global Head of Performance Marketing and Media, will answer these burning questions and more - is there a way to embrace privacy without slowing growth? What new channels are worth exploring to lower acquisition costs? Is there a different way to decipher insights from our measurement platforms, given that this winter's coming?
10:50 AM – 11:05 AM
Meritage Ballroom Pre-function & Patio
Take some time to move around and catch up with other attendees, get refreshments, or take a mental break
11:10 AM – 11:45 AM

The first project to launch out of the MMA CDO Board, this panel discussion will revolve around the research the MMA and Oxford University have done to define the role and success dynamics of the chief digital officer and share some of the insights and learnings from the research. 
11:45 AM – 12:15 PM
What Will Web3 Look Like?
How will NFTs, blockchain, Web3, and the metaverse impact the marketing industry? What will consumers expect? How will advertisers, marketers, and media companies adapt? Shelly Palmer will offer his perspective on quickly evolving trends including AI, 5G, consumer tech, decentralized finance (DeFi), Web3, crypto, NFTs, and other technologies that are reshaping our world.