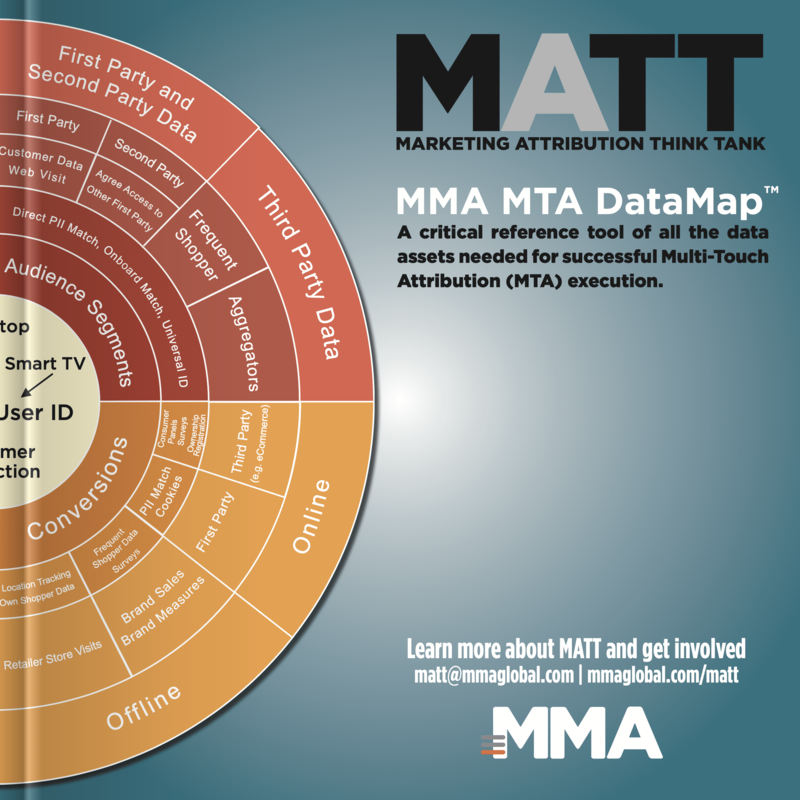 MMA MTA DataMap
A concise reference tool that visualizes all of the data needed, giving brands a clear picture of how datasets can interact and be integrated for successful MTA execution. It is intended to be a collaborative tool for marketers, agencies, DMPs and MTA providers to use to ensure nothing gets left out of the discussion.
Specifically, it shows:
How aggregate data can be tied back to unified user IDs
The components of linkable marketing
How first, second and third-party data flows into creating audience segments
MMA Members, log in to download now.
Not an MMA Member? Please fill out the form below to find how you can get access to this document and to learn more about other useful resources.