Tackling Mobile Ad Fraud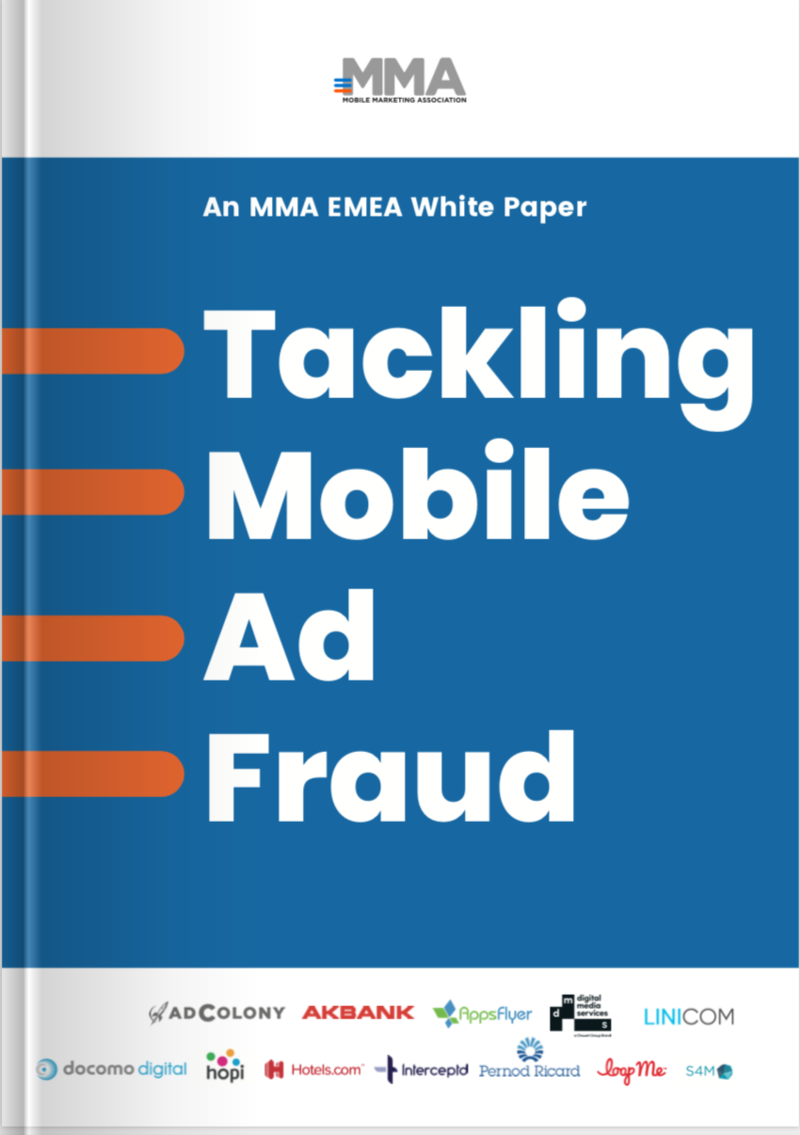 Our latest MMA report – 'Tackling Mobile Ad Fraud' is a whitepaper on mobile ad fraud, from the perspective of the industry experts within the EMEA region.
As the underlying technology advances, the methods employed by fraudsters get more sophisticated. This EMEA mobile ad fraud whitepaper provides an up-to-date overview of mobile ad fraud and outlines ways of tackling of fraudulent activities in the mobile advertising ecosystem, in order to promote greater transparency and effectiveness across mobile advertising.
Summary findings from a recent survey undertaken by the MMA EMEA on the State of Mobile Fraud (July 2019), found the following:
1.Mobile ad fraud is an increasing threat that ranks amongst the top 5 mobile challenges for marketers in EMEA
2.Marketers tend to believe that they are doing better than the industry average, although many are still confused on the actual status of mobile fraud
3.When it comes to specific fraud methods, data fraud (including location data), ad stacking and cookie stuffing are seen as the most dangerous
4.There is no silver bullet for ad fraud, so marketers must rely on various measures to address it - most important being "increased transparency"
MMA Members, log in to download now.