McKinsey & Company: The Future of Consumer & Retail 16th September 2020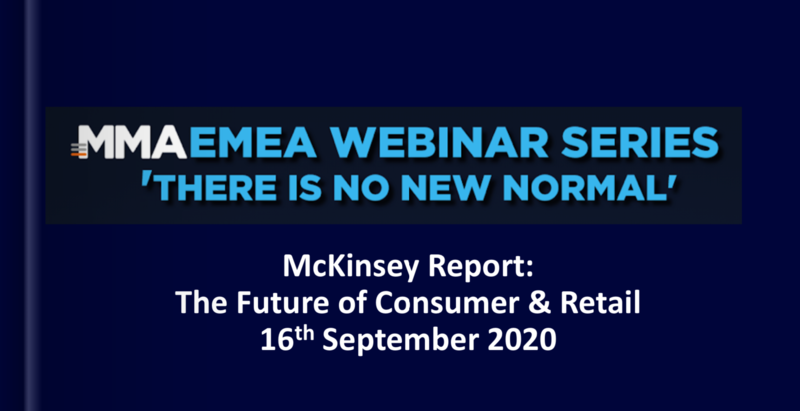 The global pandemic has set off a chain reaction of shocks – from digital surge to brand loyalty shocks. Retail leaders navigating this time of exceptional uncertainly need steady focus to manage current challenges. In the future operating models and capabilities, that allow agility and efficiency to quickly capture pockets of growth, will be more relevant to retailers than ever before.
This report highlights how consumer are growing appetite for tech-forward experience are reshaping retail and why safety and convenience will continue to be critical.  
More importantly, we it outlines ways retailers can harness behavioural signals to reimagine a path forward to capture revenue and speed growth.  
MMA Members, log in to download now.