Consumer Data in Marketing: Benchmarking survey and maturity analysis for the MMA in partnership with EY
In partnership with: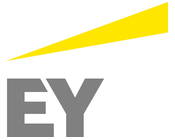 We have reached a tipping point. Technological shifts, Consumer behaviour, government legislation and cyber threats are forcing marketers to rethink their relationship with data. On the one side of the scale, we have Security, Privacy and Compliance, and on the other, the ability to use data to make business-critical decisions.
The MMA partnered with EY and surveyed over 100+ senior U.S. marketing leaders across major industries to assess the maturity of consumer data in organizations. Together we endeavoured to understand how the tug of war between growth through data-driven decisions playoff against the risk of managing the complexity of marketing-generated data within today's modern organizations.
Through our research, we discovered most organizations lack the processes and skills to effectively gather, analyze and execute against consumer data. Moreover, the findings revealed that data maturity is multi-faceted, and most companies are further along in specific categories, such as transparency and data ownership than others.
MMA Members, log in to download now.