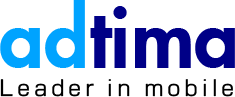 Mr. Le Ba An Binh is currently heading Integrated Marketing Communication for Coca-Cola Indochina and is also leading regional big bets for Coca-Cola ASEAN.
Binh started his professional career with a 02 year working as a Software Engineer but quitted as soon as he realized that even the most technical piece of software needed to be rooted in a deep human need. Brought with him the "shipping" mindset from that engineer time, Binh continuously shipped good campaigns and results for all brands he has worked for, namely Yomost, Ovaltine, The Laughing Cow and Coca-Cola. He's a critical contributor to make Coca-Cola the most preferred commercial brand among Vietnamese Youth (TRU 2012) and the most loved brand for Tet in the last 4 consecutive years (MillwardBrown). Binh also helped to localize the Share a Coke campaign with names and to make Vietnam the 1st market worldwide to launch season two of Share a Coke with Emoticons.
With Coca-Cola, Binh feels extremely at ease as his Software-Engineer turned Marketer background matches beautifully with Coca-Cola's way of doing marketing: the sweet spot where Science meets Art. Binh is, thus, excited to observe in this award how Mobile (Science) marketing can help answering Human needs (Art).