Winning in Mobile: 8 New Principles for Today's Marketers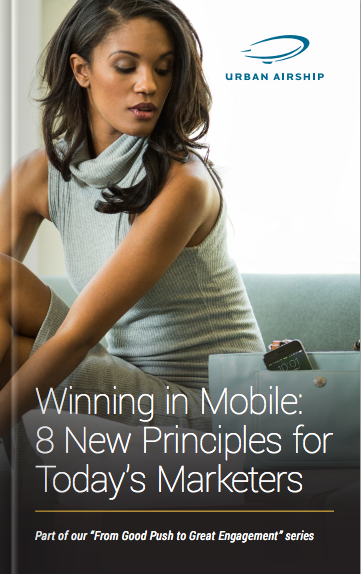 Marketing has changed. Your customer is in control; you are not. Businesses must adapt to this new reality. 
Traditional marketing and advertising have reigned for decades, but they are no longer the only way, or even the best way, to reach your customers today. Today's consumers don't want advertising hijacking their attention. They want effortless experiences served up to them, guiding them through daily life and solving their problems. They want magic. 
Meeting these expectations is the only way to differentiate yourself from your competition. To stand out now, brands must be remarkable. 
So stop interrupting, and instead invite your user to have a singularly personal experience and provide them with services that will improve their life. Marketers must recognize how mobile is different from other mediums, and use mobile engagement to form deeper, more meaningful relationships with their customers.
In this shifting marketing landscape, brands must adapt or be left behind. See how these 8 principles guide your business and allow you to take full advantage of mobile's benefits for your brand.
MMA Members, log in to download now.
Not an MMA Member? Please fill out the form below to find how you can get access to this document and to learn more about other useful resources.