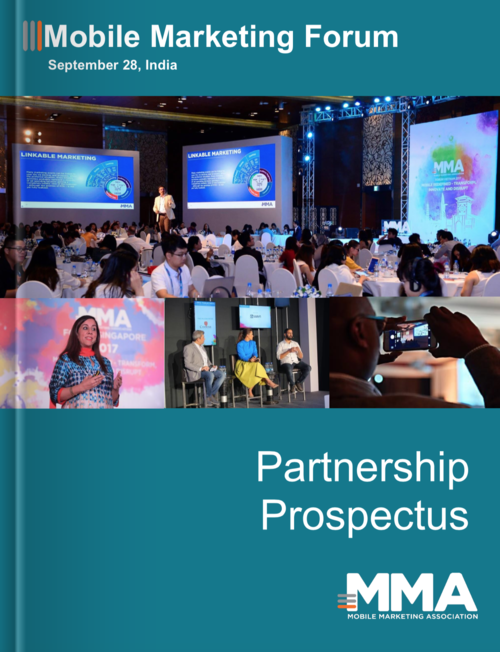 2018 MMA India Brochure & Sponsorship
Join the Mobile Marketing Association at its 2018 events to #ShapetheFuture because the future of mobile is the future of business.
BUILD your capabilities and be the change-maker in your marketing organization. Become a modern marketer by understanding what it takes to maximize your marketing and mobile efforts, creating deep, authentic connections with your consumers.
LEAD the industry forward alongside the MMA and the world's top marketers. Our interests are your interests, so join us as we define the future of marketing.
INSPIRE the innovations of tomorrow. In today's rapidly changing business and technological landscape, position yourself ahead of the curve and leverage that competitive advantage.
CELEBRATE the best talent and your successes. We can't wait to see how your 2018 marketing campaigns generate business growth and boost brand affinity. We hope you will join the MMA in 2018 to BUILD, LEAD, INSPIRE, and CELEBRATE.
MMA Members, log in to download now.
Not an MMA Member? Please fill out the form below to access. If you are interested in learning more about the work of the MMA, please email us here.