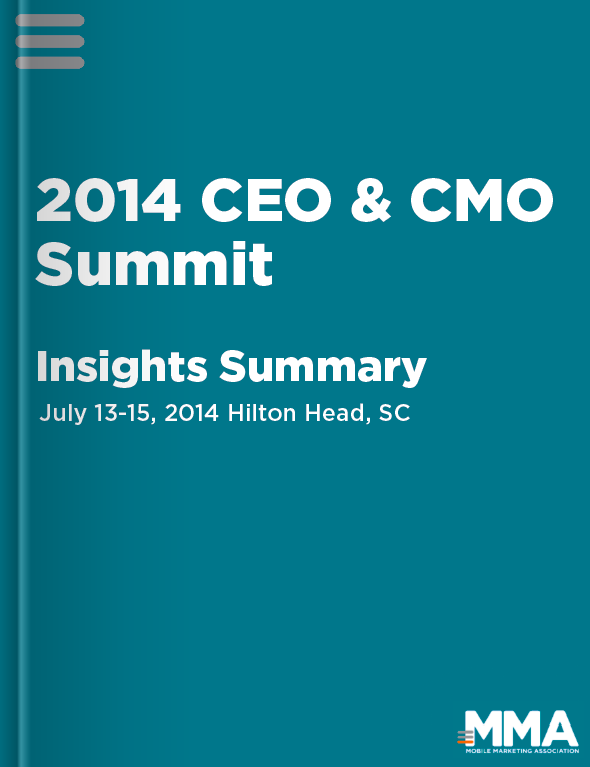 The MMA Mobile CEO & CMO Summit is an exclusive, invitation only event that brings together the industry's top influencers, leaders and decision makers who are accelerating the transformation and innovation of marketing through mobile and driving business growth with closer and stronger consumer engagement.
This annual think tank highlighted the latest mobile trends, stories of inspiration and case studies on how mobile assists brands in communicating in relevant and imaginative ways. In addition, attendees heard high-level discussions on the role of talent and the obstacles of implementing a "mobile-first" strategy.
The report provides an overview of key topics and insights shared in the event.
MMA Members, log in to download now.
Not an MMA Member? Please fill out the form below to find how you can get access to this document and to learn more about other useful resources.