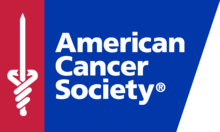 Zoe Glade
Vice President, Digital Marketing
American Cancer Society, Inc.
Zoe combines her love of marketing with the sciences of data and technology. A true marketing technologist with over 14 years of digital experience, she has lead digital strategy, ecommerce and innovation at SPANX, The Coca-Cola Company and The Home Depot.  Her focus at these organizations has been to drive brand value and sales through multi-channel digital activations while providing the consumer with the best possible experience. 
Now at the American Cancer Society, Zoe is tasked with defining a holistic business approach to digital marketing and transformation. An entrepreneur at heart, Zoe leads a team focused on building stronger relationships between the organization and current and future consumers through precision marketing and innovative technologies.
Zoe holds a B.A. in Public Relations from the University of Tennessee and an M.A. in Journalism and Public Policy from American University. She lives in Atlanta, GA with her husband Jeffrey and their yellow labs, Ben and Sam.