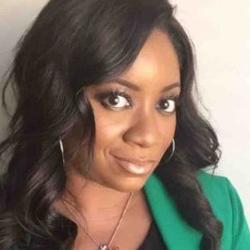 Yvette Davis is a Digital and Multicultural Leader at The Home Depot. In her role, Davis is responsible for developing sound strategies that will deliver measurable return on investment for the company. Her expertise expands beyond general market, and into Multicultural efforts where she leads media strategy and execution. Additionally, Davis embeds and provides guidance on digital best practices throughout the organization.
For over 10 years, she has served in a variety of roles with experience in sales, marketing, and media buying/planning. Prior to transitioning to Atlanta and joining The Home Depot, she held positions at Starcom and OMD in Chicago, two of the largest global media agencies. As a driven marketing executive, she has a proven track record of delivering results, innovative marketing and thought leadership. She draws upon her cross-industry experience having worked with Fortune 500 companies in the retail, consumer package goods and technology sectors.
Davis is an alumna from University of Texas at Arlington (BA), Loyola University of Chicago (MBA and MS), and was a study abroad scholar at University of International Business and Economics in Beijing.