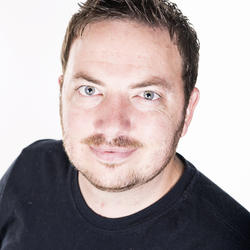 Wayne started at OMD before joining Nota Bene as a strategist in 2005. After winning a Roger Garlick Gold for Best Use of Radio, Wayne moved to MEC in Sydney, Australia. 
Whilst in Australia, Wayne joined the Media Federation of Australia as a judge in 2011, then as a committee member in 2012. He had many successes including 2 MFA Awards, B&T's Media Campaign of the Year 2012 and MEC's Global Ideas Grand Prix 2012. 
Upon returning to SA in 2013, Wayne joined PHD as Managing Director of the Johannesburg office.  
Since joining PHD, he has enjoyed many accolades including MOST Awards Agency Rising Star in 2014, 5 AMASA Awards in 2014, 2015, 2016 and 2017 as well as being appointed onto the Media Jury at Dubai Lynx in 2015. 
In 2016, PHD won Adfocus Media Agency and Overall Agency of the Year. 
PHD finished off 2017 with the Media Agency of the Year at the MOST Awards. 
Wayne is looking forward to continuing growing with PHD into 2018.