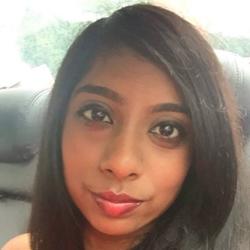 Vitya is a Senior Account Manager with M&C Saatchi, a leading mobile marketing agency in the world. She is currently responsible for strategy, planning, campaign management and driving efficiencies for key client accounts.
Before venturing into the world of mobile, Vitya started out her career in media as a media master apprentice in GroupM where she was provided rigorous training across all things media. Thereafter, she started out as an account executive in Mindshare and progressed to an account manager leading integrated media and digital strategy on key accounts in Mindshare.
During her career, she has managed both customer acquisition and branding campaigns for her clients on both digital and offline channels. Vitya loves anything digital because of the multiple data points that come with running digital campaigns and the ability to react quickly based on data driven insights.