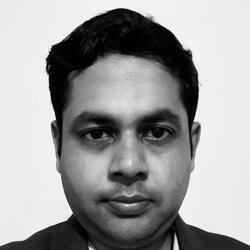 Vishal is Director - Digital with Nielsen India and leads Nielsen's flagship Reach measurement solution - Digital Ad Ratings & Digital Content Ratings. In this role, he leads overall business responsibilities for South Asia. 
He works closely with all key stakeholders in the ecosystem to provide them with a robust measurement for their digital campaigns and content.
Prior to this, at Nielsen, Vishal managed and led its Online, Mobile and Social media business.
Before joining Nielsen, Vishal worked for over 6 years with India's leading online company managing their large accounts and helped them build a strong product & business. 
Vishal has a Masters in Business Administration and an Engineering degree in Computer Science. And has earned a Diploma in Cyber Law.