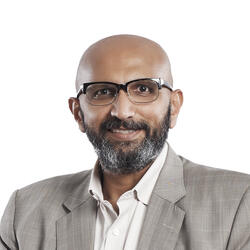 Umesh joined L'Oréal nearly seven years ago. Prior joining the company, Umesh Phadke has over 15 years of sales, marketing and general management experience across 4 countries. He is proficient in 6 languages, including Bahasa Indonesia and Thai.
Starting in 1995, Umesh has had a successful career with P&G and Glaxo SmithKline where he held various commercial and marketing positions across India, Thailand and the ASEAN region. At P&G, Umesh was responsible for the haircare category across South East Asia and therefore he knows Indonesia quite well. Umesh and his talented team have continued to build a very successful subsidiary in Thailand over the past 5 years. In May 2016, Umesh Phadke joined L'Oréal Indonesia.
His expertise ranges from distributor start-up, channel management & trade marketing to regional category strategy & brand activation on large regional brands. Besides an engineer and MBA by training, Umesh is also an active trainer for leadership, coaching and change management. He was a regular speaker at local universities in Thailand and business conferences.
Umesh is married to Aditi & they have 2 children Shriya & Abhimanyu & 2 dogs Biscuit & Gatty. Umesh is also an active travel & street photographer & writer. His pictures have been exhibited at the Indian Cultural Centre in Bangkok & bought by enthusiasts & collectors. His travelogues have been published in travel magazines & newspapers. As a passionate supporter of children's education, all the proceeds from his work on photography go towards supporting educational charities. Some of his observations can be seen at www.umeshphadke.com.