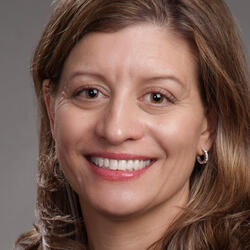 Terri Schriver is Senior Vice President, Brand Manager of Consumer Engagement and Investment at Bank of America, where she leads the bank's brand safety practice within marketing. In this role, Terri focuses on protecting Bank of America's customers, brand and investment in the media ecosystem. Terri's previous work in this space includes spearheading the bank's efforts to develop a multi-partner ad verification solution for monitoring and automated remediation. Over the last seven years, Terri has also led Bank of America's real time engagement strategy at the World Economic Forum in Davos, Switzerland.
Prior to joining Bank of America in 2006, Terri worked in brand advertising for Lowe's and Sherwin Williams.
Terri holds a BA in Communications from Bowling Green State University. She is a member of the ANA Media Leadership Committee, co-chair of MMA's SAVE Brand Safety Council and Brand Safety Institute Editorial Board member. Terri lives in Charlotte with her husband and two children.