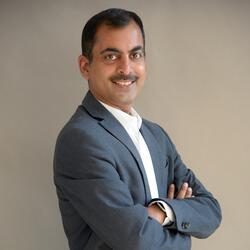 Tejinder (Tej) is General Manager of The Trade Desk, India. He's responsible for leading the business growth strategy, executing company's vision and long-term goals and leading the product development strategy in India. Tej is also the key strategic driver spearheading the expansion of programmatic landscape across digital, audio, video and connected TV for The Trade Desk.
Tej has more than 17 years of experience in general management and business leadership in the digital advertising industry. During that time, he built large consumer tech global brands in emerging markets like India. He's passionate about building businesses from the ground up. That means cultivating an inspirational culture, building a high performing team and delighting customers with innovative solutions that solve meaningful problems.
Having started his digital journey in 2008 with Yahoo, Tejinder was later a part of LinkedIn's core leadership team for six years and of Truecaller's Executive Management team for nearly five years. He holds a degree from Times School of Marketing, Mumbai, with specialization in Sales. He also has a M.Sc. in Operational Research from Delhi University and a B.Sc. in Mathematics (Honours).